Retrieving Photos from HTC Phone SD Card
"Give me some help please! I mistakenly delete several pictures from my SD card in HTC mobile phone. Those pictures are very important to me, so I will appreciate it very much if anybody can give me some help for SD card recovery."
"I lose everything including images, videos and thousands of music on my HTC phone SD card because I accidentally press the wrong button and format SD card. Is it possible to get back lost files after formatting SD card by mistake?"
"How can access an HTC unreadable SD card to get back lost files? My 2GB SD card is not readable due to unknown reasons. It still worked fine several minutes ago, but it stops working because my HTC phone turns off suddenly just now. I have no idea what happened, but I really want to get back the lost files from my SD card."
More FAQs about SD Card File Loss
Data Recovery from HTC Phone SD Card
iCare Data Recovery is a read-only data recovery tool, which enables you to recover photos, music, videos, documents, etc from all types of SD card like mini SD, microSD, SDHC, SDXC, etc. This data recovery software allows you to recover formatted SD card data, recover deleted files from SD card and recover files even when SD card is corrupted and becomes inaccessible. Now, you can follow the steps below to get back lost files off the SD card:

Step1. Run iCare Data Recovery and select a recovery module.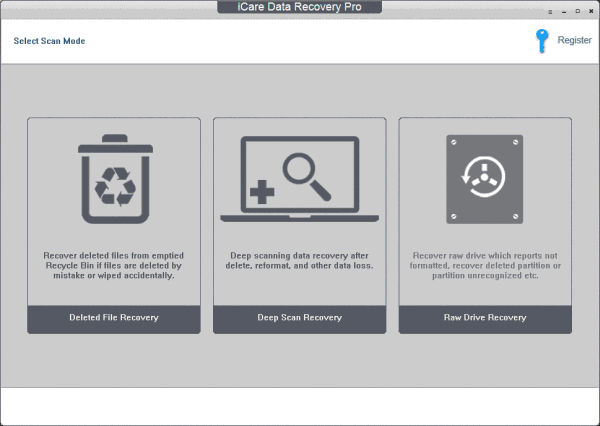 Step2. Choose the SD card and let the software scan it for lost files.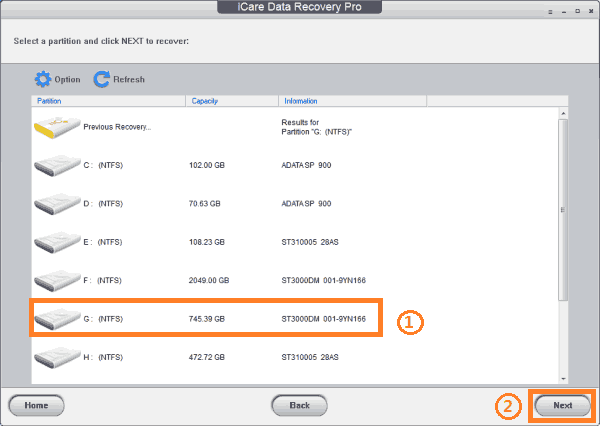 Step3.  Preview the found files and recover the data you need.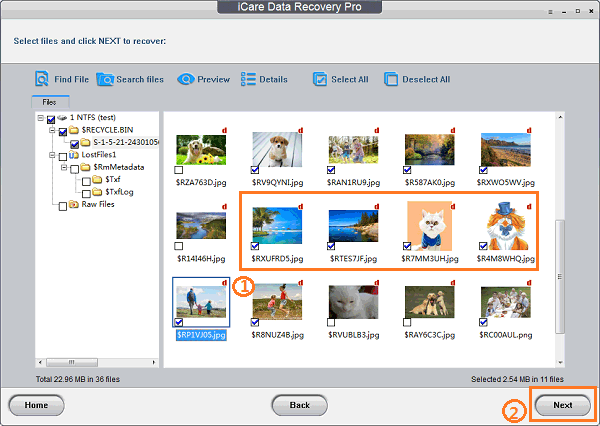 Recover Deleted Files from HTC Phone SD Card
One of most common situations for SD card data loss is mistaken deletion. How to recover deleted pictures from SD card for phone? When you delete pictures from SD card for HTC, it only erases the file name and makes all data invisible. In this situation, you are able to recover data with help of Android deleted file recovery software as long as you do not write new data to the SD card.
Recover Files from SD Card after Formatting
Formatted SD card by mistake? Formatting can erase everything the SD card for your HTC mobile phone, but it cannot delete everything permanently. You can also rely on iCare Data Recovery to restore files from SD card after quick format or full format as long as you have not write new data to the card.
Recover Data from Corrupted SD Card
If SD card is corrupted, the first thing you should do is to recover files from corrupted SD card. When all needed data has been recovered successfully, you can format the card or try proper method you know to fix the error. For example, you can run anti-virus software if your SD card shows error due to virus infection. You can run Error-checking tool to fix the problem if SD card contains any bad sector.

---
Related Articles
Hot Articles
Hot Tags