How to Regain Files from Not Recognized SCSI Hard Drive
Your SCSI hard drive might be unrecognized by PC, in which you will need to retrieve files from not recognized SCSI hard drive. There may be two possibilities when it comes to hard drive failure. They include Logical failures and physical failures.
A logical disk failure is actually a data issue and requires a software remedy. It involves data problem and upset your whole drive or individual files depending upon the severity of the issue. For example, a virus or an operating system breakdown can cause harm to the master boot record (MBR). This renders your drive to be unreadable by the operating system. You may accidentally delete files from hard drive, too. In both the cases, there is a chance to retrieve your lost data after your hard disk has crashed.
Video - Fix Hard disk not detected/recognized error
How to Regain Files When SCSI Hard Drive Is Not Recognized?
Regaining data from not recognized SCSI hard drive is possible. However, you have to make a careful choice when it comes to finding a remedy. There are many local companies available that will offer you recovery of files, but at unbearably high prices. If you search the internet, you may find many guides and fancy tools yet with high price tags. If you are looking for an authentic product to retrieve files from not recognized SCSI hard drive, then iCare Data Recovery Pro is all you need! This incredible product has the ability to recover your files from your crashed hard drive that may have been deleted or formatted.

To retrieve files from not recognized SCSI hard drive, your hard drive should not be physically damaged. An authentic and reliable product like iCare can help you restore the lost files from your crashed hard drive in a jiffy.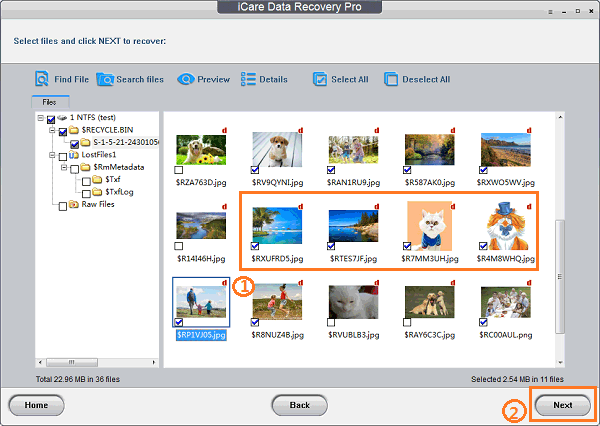 Restoring Data with Little Cost
You can remove your hard drive first if you are unable to log into Windows, and put it into another operating system and try copying your files. You can try an external hard drive case to fit your hard drive; for instance, 2.5 for laptops, etc. You need to have the right connectors.
Use of Software
Most software applications offer you the feature to restore your data from many devices including hard drives, SD cards, USB flash drives and others. Once you realize your drive may have corrupted, you need to stop using it. The more you use it, the more difficult it might be to recover your files. To retrieve files form not recognized SCSI hard drive, you will need to get reliable software. Some software also offer you free scan feature before you actually purchase them. You can assure if you can retrieve your data before you pay for that product. This can help you make a wise choice.
The Bottom Line
iCare Data Recovery is meant for all sorts of data recovery from not recognized SCSI hard drive, formatted hard drive, corrupted MBR, virus issues, ghost failures, accidental file deletion, boot up troubles, etc. It offers you a single remedy option to restore your files from crashed devices including hard disk, external USB drive, SD cards, etc. You no longer need to worry about your lost files due to crashed devices or system breakdown, iCare Data Recovery Pro is there to fix all your trouble and retrieve your lost data.
---
Hot Articles Articles
Related Articles