Restore Pictures When Digital Camera Says CF Card Is in RAW Format
Can you restore pictures when digital camera says CF card is in RAW format? Any storage media is vulnerable to unexpected disaster that may result in RAW format error, so do CF cards. As you know, many people have habit to put all photos, documents, videos, music, etc on a CF card, but they never make backup. If you risk storing all important data to a CF card without any backup, you may suffer unexpected data loss when your digital camera or PC says that CF card turns to RAW file system and shows 0 byte space.
As a matter of fact, many people have encountered the similar problem not only on a Compact Flash card but also on other storage media. When you have to face such a problem, do you have anything to do to get out of the problem and avoid data loss?
RAW is a damaged file system that disables you to access your CF card, but it does not erase any data stored on the card. Before writing new data to the RAW CF card, you can use CF card recovery software to extract all inaccessible data from the compact flash card.
Photo Recovery When Camera Reports CF Card Has RAW File System
You have something important to do in order to fix the CF card RAW format problem and even get back all inaccessible data. The first thing you should do is to make sure not let the CF card suffer any physical damage or data overwritten. Then, you can free download and install iCare Data Recovery Pro on a Windows PC like Windows 7, 8, 10, XP, Vista, etc. This photo recovery software for memory card provides an easy and read-only solution for data recovery when camera reports CF card has RAW error. Now, you can follow the steps below to recover pictures from CF card when digital camera says it is in RAW format:

Step1. Download and install iCare Data Recovery on PC. Launch the software and choose a proper scan mode.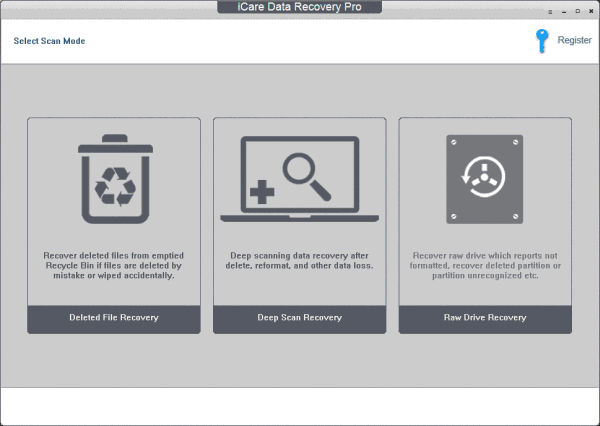 Step2. Select the CF card and then you only need to wait the software to scan it to search lost data.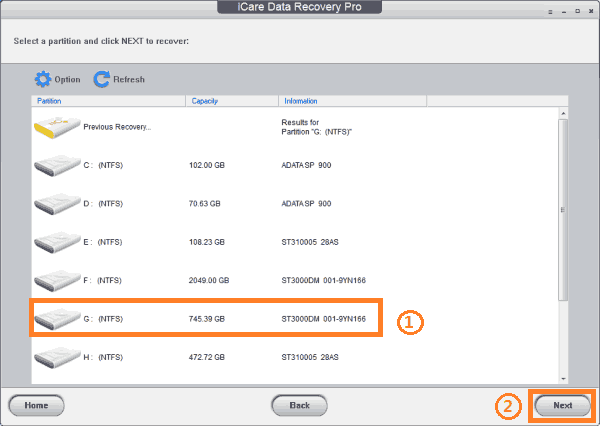 Step3. Preview found files after scanning and then save the lost data.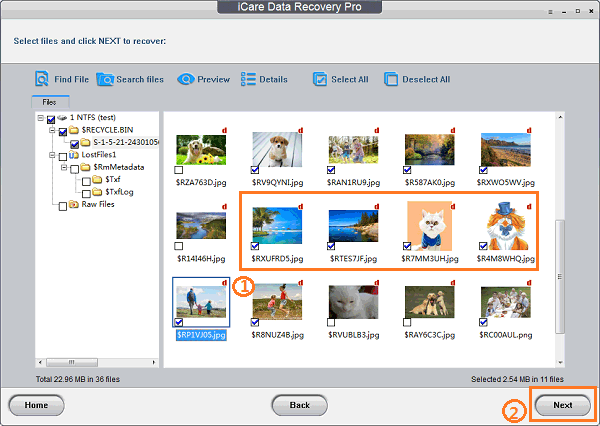 iCare Data Recovery helps restore pictures when digital camera reports CF card converts to RAW format. This software works on all cameras including Sony, Canon, Nikon, Olympus, Kodak, Samsung, etc. However, if your CF card is physically damaged or previous inaccessible data gets overwritten, no data recovery software is available for data recovery. Therefore, it is very important to keep your Compact Flash card untouched when you get RAW format error on it, especially you should avoid writing new files to the card.
Windows Failed to Format RAW CF Card for Digital Camera
CF card is a flash memory card that can be used in different digital cameras. You need to format the CF card in order to fix RAW problem on it.
==>> If a RAW Compact Flash card cannot be formatted, this page would show methods to fix the problem - Memory card is unable to be formatted>>

---
Related Articles