Restore outlook emails
Have these questions occurred before?
Deleted files from outlook express accidently? You have deleted your mails from outlook express? Sometimes we may do something stupid, when we are writing our email from outlook express, we may delete our files by accident. Of course the result to this is that you can't get it again by yourself, data lost.
What is outlook express? Why does "deleted files outlook express" Come?
We all know nowadays most of us are using outlook express to write our emails, especially during the work, outlook express is a good way for us to communicate. But why does "deleted files outlook express" come? The reasons are very simple, sometime we may delete files accidently by ourselves, or sometimes virus attacks your computer, all the files will loss suddently.
Do you think the data has really lost? Or have you ever thought about restore your files?
After we did the stupid things, most of us would think that there was no solutions to make up, but do you think the data has really lost? The most important point that I want to tell you is that the answer is No, the data haven't lost, it's just because Windows cannot recognize it anymore, after you deleted your files, Windows will mark the space as available room. So you can't get your data anymore with reecovery of the data. Most of us use outlook express to do our work, so most of the files are very imprortant, so I think you must have thought about the recovery of the deleted files from out look express.
what to do after you deleted your files from outlook express? How to restore deleted files from outlook express indeed?
As I have just said that your data haven't lost, it's just because Windows has listed it as available space for further store, so if you want to restore your files, you'd better not to write on it again or your data will be cover by the new files, then the recovery work will be very difficult to do, so the forst thing you need to do is to protecte it from rewriting. There are two ways for you to do in order to restore your files, the first one is to find a data recovery company, but I think most of us cannot afford to pay for it. The second way is to leave it to some professional data recovery software.
iCare Data Recovery is this kind of software, it is able to help us with these kinds of problems. iCare Data Recovery is a comprehensive data recovery software, ia can easily restore deleted datas from outlook express, and other different kinds of data lost problems like raw file system, disk drive not formatted error, etc.
There are some standard fretures of iCare Data Recovery :
Recover corrupted Microsoft outlook personal storage files.
Restore deleted files from outlook express.
Restore dalated data.
Recover folder and message.
Recover notes and contacts.     
Recover file attachment.
Deal with hard disk deleted error.
Deal with micro sd card not formatted error.
…

Steps to Recover Outlook Express Emails

Step1. Download and install the data recovery software. Then, run the software and choose a recovery module.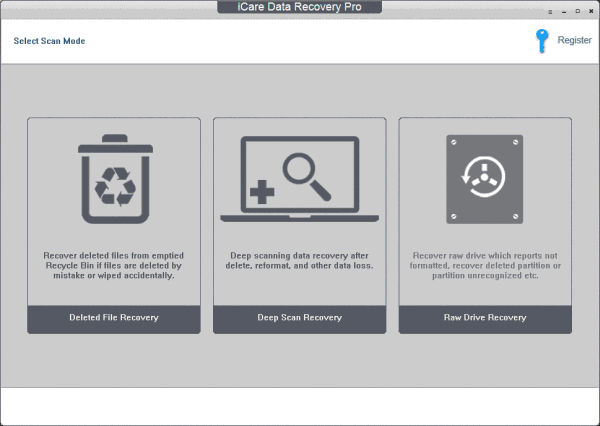 Step2. Choose the drive where out express emails got lost and wait the software to scan.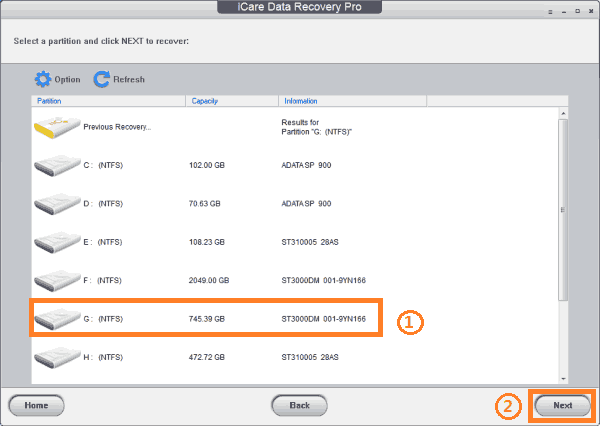 Step3. Once the scanning is finished, you can choose the files you need and save them.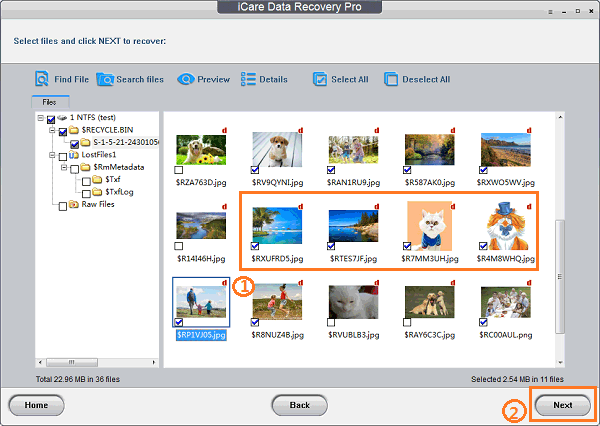 Use's experience:
I was shouting, I wanted help, I felt very sad after I knew I have done the most stupid thing, I deleted my files of outlook express, I deleted it before I preserved it, my god, I was wondering who can help me with this, I can't make it by myself. The files are very important, it's all about my work, and it would come into use soon, but now, I deleted it, what can I do? I felt a headache. I search from the internet, fortunately I found iCare Data Recovery Pro, and I had a try because I had no choice but a try. To my surprise, my files was found by it , so I download and install it to restore my data. If you deleted your files from outlook express, or meet other similar problems, you have no choice but try to use iCare Data Recovery Pro.

---
Related Articles