Restore Deleted Pictures from Huawei Mobile Phone Memory Card
"Please help me restore deleted pictures from Huawei mobile phone memory card. I deleted about 100 pictures from the memory card inserted in my Huawei mobile phone when I wanted to move those pictures to another folder. I want to know if there is any way to undelete those pictures. Can you tell me a solution if anybody knows how to recover deleted photos from memory card for Huawei phone?"
"Hi! I just accidentally deleted some photos from my memory card for Huawei smartphone. I took those photos on my Christmas day and still have not made a copy. I still want to share all photos to my friends, but they got lost forever due to a simple deletion. What should I do for my memory card deleted pictures recovery in Android Huawei mobile phone?"
Whether you delete one or all pictures from memory card on your Huawei mobile phone, the data will be erased immediately without giving you any hesitating time to restore it. However, it only deletes the file names from the memory card, but the true data will still remain on original place before the memory card space is overwritten by new data. Since all data becomes invisible after deleting, you need to rely on professional software to restore what you need. This article will share a data recovery tool to guide you recover deleted files off memory card for Huawei mobile phone.
Huawei Mobile Phone Memory Card Photo Recovery
If you want to recover photos or other types of files form memory card for Huawei mobile phone, iCare Data Recovery Pro is a good choice. It is a read-only data recovery program for all Windows users to resolve file loss issues when data got lost due to different reasons, so you can free download this data recovery software on your Windows PC to recover photos after deleting from memory card in Huawei mobile phone. This software supports to recover pictures in different formats such as BMP, GIF, TIFF, PNG, JPEG, etc. In addition, you can also make use of this data recovery software to restore data like videos (3GP, MP4, MPEG, etc), documents (doc, xls, txt, etc), audios (mp3, wma, wav, etc) and more other types of files.
Steps to Restore Deleted Files off Memory Card for Huawei Smartphone

Preparation: Free download and install iCare Data Recovery on Windows computer. Connect the memory card to the computer and start the data recovery software.
Step1. You can select a proper scan mode after running the software on your computer.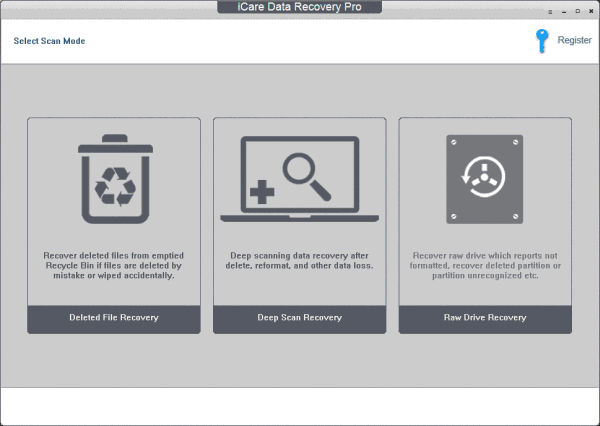 Step2. Choose the memory card where data got lost and then you only need to wait when the software is searching lost files.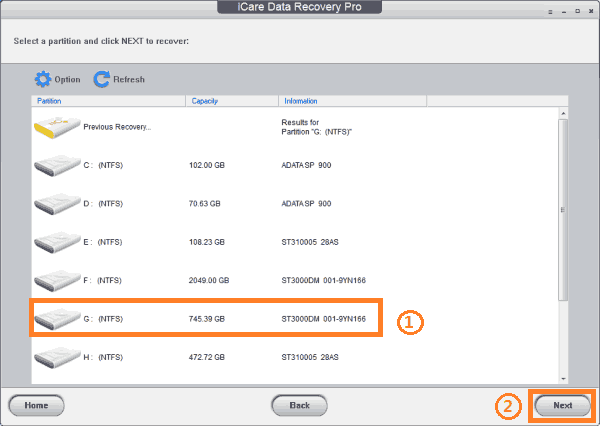 Step3. Preview images and documents after scanning and then save the deleted pictures to another drive.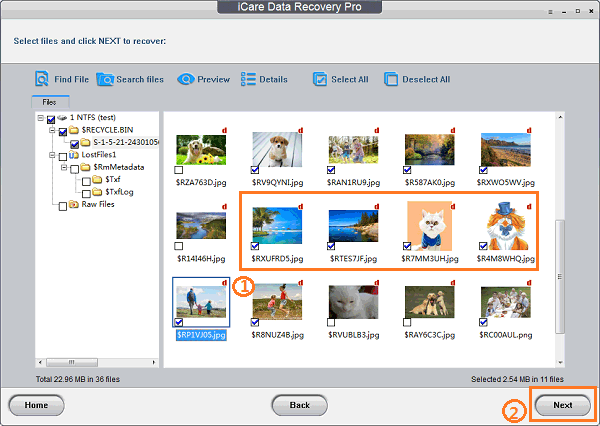 Photo Recovery from Huawei Cell Phone Memory Card after Deleting
Nowadays, smartphone has gradually taken the place of traditional mobile phone. You can use a smartphone not only to phone somebody or send messages, but also to surf internet, listen to music, watch videos and more. Huawei is a popular brand among various brands of smartphone. Although a smartphone makes life much more convenient, it is a headachy problem when important data gets lost on the phone memory card. When you using your Huawei smartphone to take photos or view pictures on the phone memory card, you may mistakenly delete files off the memory card. If you delete precious data from Huawei mobile phone memory card, you can use the free photo recovery tool iCare Data Recovery, which is able to recover files off mobile phone memory card after deleting or when files get lost due to other reasons.
Related Situations to Delete Data off Huawei Phone Memory Card
Generally speaking, you can delete files from a memory card when it is inserted in your Huawei mobile phone or when you connect the card to a computer. For instance:
1. Deleting files off memory card in Huawei cell phone
As mentioned above, today's smartphone does not only allow its users to make calls or send messages, but also to take photos, watch videos, etc. In other words, you probably delete files in your Huawei mobile phone in following situations:
Mistakenly click Delete option after selecting some pictures on the memory card
Mistakenly delete some important files when you want to delete some unimportant data.
2. Delete photos videos from Huawei smartphone memory card on computer
You can delete data from Huawei smartphone memory card when you connect the card to your computer. For example:
Delete photos videos off Huawei phone memory card after pressing Shift + Delete keys
Delete data off Huawei memory card by pressing Delete button
iCare Data Recovery supports to recover photos from SD card, micro SD card, SDHC card, SDXC card and more other types of memory card after deleting files from Samsung Galaxy mobile phone, Blackberry phone, etc.

---
Related Articles