Restore Accidentally Deleted Videos from My Camera/Phone SD Card
Last updated on 10/04/2018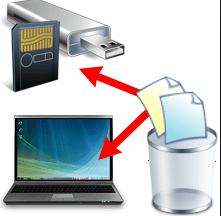 This article tells how to recover deleted photos, videos, etc from SD memory card for cellphone/digital camera/recorder after format memory card, memory card corrupted/inaccessible, and more other data loss problems.
I Accidentally Deleted Videos from My Camera SD Card. How Can I Recover Them?
"Hello! Do you know any way to recover deleted videos from a 32GB SD card? Honestly, accidentally I pressed a wrong button of my Nikon digital camera and deleted several videos (with MOV formats) from my inserted camera SD card. They are very special to me. How can I do now to recover files from this Nikon camera memory card? In fact, I do have tried some camera SD card photo recovery software and found it doesn't work. Hope you can recommend some SD card deleted file recovery software."
Hello, friends! No worry! When your videos, files, songs and other information are accidentally deleted from your Nikon digital camera SD card, they are not truly deleted. Instead, they are still stored on your camera memory card and can be rescued back with the help of camera memory card data recovery software before they are really erased or destroyed away by new photos or videos on the same memory card. That's also why people are always suggested to extract the camera card out, stop using this memory card with deleted data loss troubles and go try file recovery software to recover deleted files from SD card for your digital camera.
Simple Tutorial for You to Retrieve Deleted Camera Videos back

Still wonder to take your deleted Nikon camera videos back? OK! It is not impossible for you. Merely go plug this camera SD card to your computer and go try a different memory data recovery tool to undelete SD card files.
Here is the simple tutorial for you to perform SD card deleted files recovery on Windows:
Step1. Download and Run the chosen data recovery software on your computer partition or hard disk well.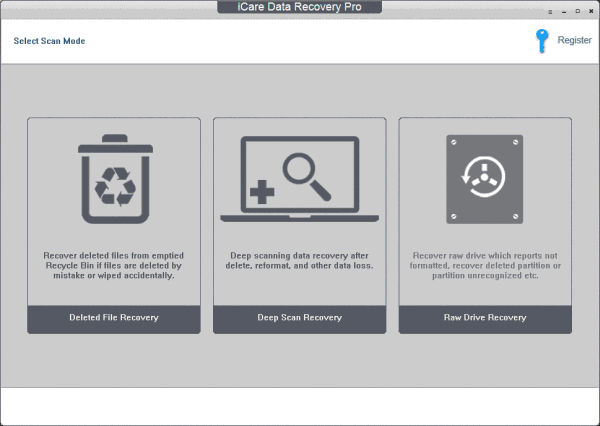 Step2. Select a fixable data recovery mode, like deleted file recovery mode, and start to scan this camera SD card.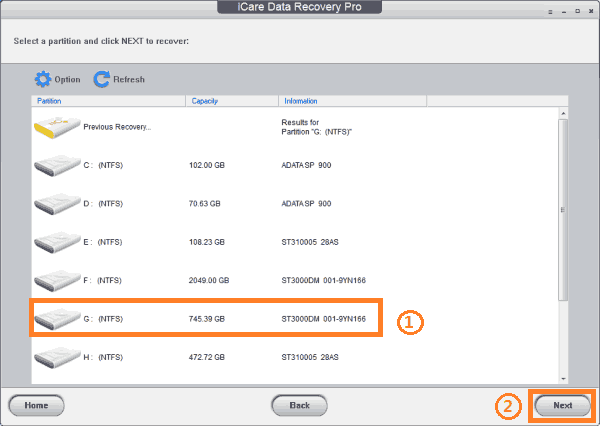 Step3. Preview the scanned memory card photos or files to see whether it works as effectively as you think.
Step4. Restore the desired videos or other files to another memory card, flash drive or external drive, not this original 32GB SD card.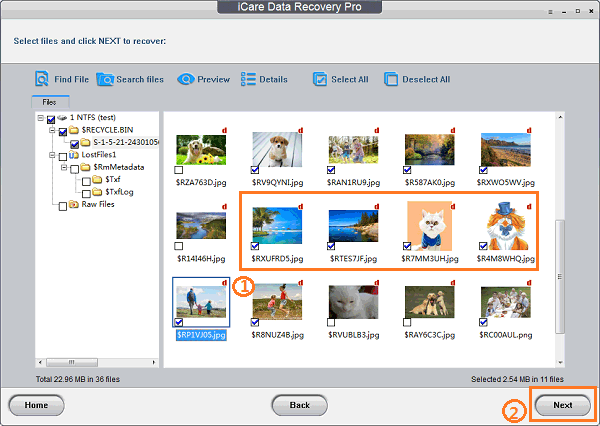 Please Note:
*Since the scanned videos often cannot be previewed like the scanned photos and files, you can check the efficiency of your running software by checking the scanned photos and files instead.
*In case of data recovery failures, you are also suggested to prepare another storage device and move all retrieved videos there.
* Also timely back up these deleted camera videos on a different storage device after data recovery processes.
What Have You Done to This Camera Memory Card after Accidental Delete?
Generally, the information stored on a digital camera memory card, like your SD card, will not be immediately erased or cleaned after accidentally delete, shift delete or even format. It is still reserved on the original camera memory card and only becomes invisible there so that this storage card could be available as soon as possible and help hold the newly coming data as quickly as possible. However, that doesn't mean you are supposed to immediately take more photos or record more videos on your original camera SD card. Why? Even though these deleted files are not really destroyed right now, they are also really vulnerable and could be rewritten by any new file on the same SD card space in reality. Hence, if you do wish that you can rescue your deleted camera videos back as many as possible, immediately extract this memory card out from your Nikon camera and add no new photo, video and other file there. And then, merely go perform SD card deleted video recovery on this 32 GB memory card.
Which Data Recovery Software Have You Tried? How about the Data Recovery Results?
When something crucial is mistakenly deleted off from device memory card, applying memory card data recovery software to recover the lost data is really a wise method to go. However, that doesn't mean any data recovery software searched online is proper for your deleted SD card video loss cases. Why? Some of these tools can only work under Windows OS or Mac OS. Some of these tools do support limited video formats. Some of them even do not help get the original card data back and also make things worse. Hence, that's why people are suggested to download the related software from the safe and authorized sites or locations.
And in your case, you do have described that your selected one doesn't work. Why do you think so? That software has not scanned and recovered all your desired SD card videos? Or your so-called "restored" videos or other files cannot be used or viewed on any computer or device.
If your software really doesn't help recover deleted SD card photos, do not panic! The video files, especially some large videos could be damaged during the deleting or other erasing processes and becomes irrecoverable. You should know this. Of course, also do not give up any hope too early. The different data recovery tools out there often do have different data recovery features. Go take chances with more data recovery tools.
Other SD Card Data Recovery Issues:
Have you ever also lost your valuable data off from camera, mobile phone SD card due to accidental format or reformat? Or have you accidentally deleted videos from SDHC card? Stop rewriting this SD card and go run effective SD card unformat recovery software there to take all possible stuffs back. Of course, when your cherished photos, videos, documents, songs and more files stored on a SD card are inaccessible due to RAW file system or other not formatted error message, also do not panic! Before you move anything else to this memory card or do a formatting process there, you do get chances to recover the card contents with the help of SD card not formatted error recovery software or SD card RAW file system recovery software. Overall, when you delete or lost something important off from your SD memory card without data backups, stop randomly doing anything to this memory card and merely go try data recovery software to check whether your original card data is recoverable or not at first.

---
Related Articles
Hot Articles
Hot Tags