Removable HDD Wont Format RAW File System
"My removable HDD won't format which turned to RAW file system. Can anybody give me some help for data recovery from the RAW removable hard drive without formatting it?"
"I was unable to access my removable hard drive because the removable hard drive has raw file system, but I was unable to format it. How do I fix the RAW drive error when removable HDD cannot be formatted on my computer?"
You may look for solution that could help fix the RAW drive error on your removable HDD with data back. If you are still troubled by the problem that you cannot access your removable hard drive since it won't format with RAW file system, you can relax now because you will not lose any data as long as the removable hard drive is not physically damaged.
Data Recovery When RAW Removable HDD Won't Format
Many people know that it is possible to convert RAW removable hard drive to NTFS by formatting, but they also know that format will wipe all data. iCare Data Recovery Pro provides a safe way to recover files from your removable hard drive before you format RAW to NTFS. This data recovery software is a read-only tool, so it will not touch any data or cause any damage to your removable hard drive to perform data recovery. Follow the steps below to recover files from removable hard drive when it has RAW file system and cannot be formatted:

Step1. Select a proper scan mode after running the software.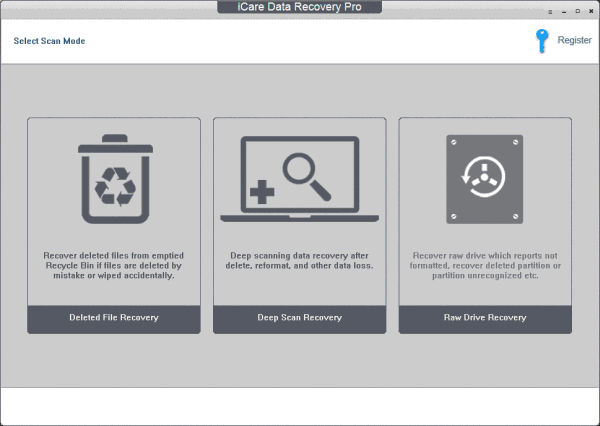 Step2. Choose the removable hard drive and let the software scan.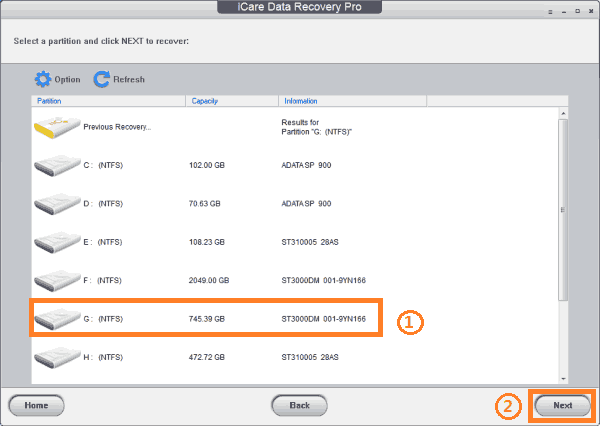 Step3. Preview and save the files lost on your portable hard drive.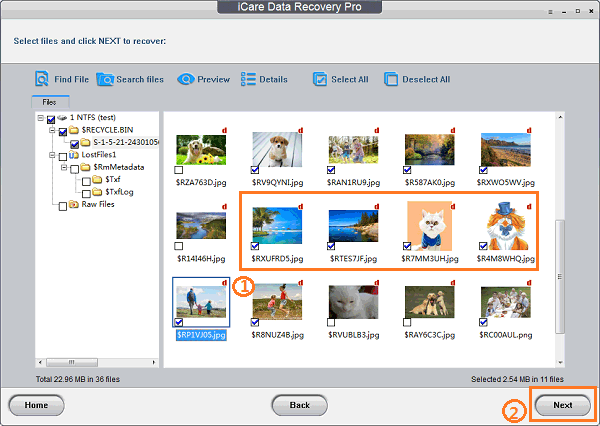 Why Removable Hard Drive Cannot Format?
One possible reason why you cannot format your removable hard drive when it changes to RAW file system is that the file system of the removable HDD is corrupted due to virus infection or bad sectors. Take it easy! At least, the removable hard drive can still be recognized when you plug it to your computer. You can run anti-virus software and check bad sectors after recovering all data you need.
The Bottom Line for RAW Removable HDD Recovery That Was Unable to Format
Are you still searching for solution for data recovery when removable hard drive won't format that turns to RAW file system? Please remember not to overwrite the removable hard drive before getting the good solution. iCare Data Recovery provides you with easy method to retrieve all types of files from RAW removable hard drive without hurting the disk.
If you forgot to recover all data from teh RAW external HDD before formatting it successfully, you can have a try with iCare Data Recovery to recover data after format for free.

---
Related Articles