How to Recover Data from Removable Hard Drive When It Is Unable to be Formatted in Windows 8
How can you recover data if your removable hard disk is unable to format on Windows 8? When you don't see your drive at all in My Computer of Windows 8, there could be several possibilities for the issue. There could be a hardware issue in your computers USB port or a driver problem with your My Computer, you might have a dead drive, or your external hard drive might not be compatible with Windows 8.
Before moving on to any technicalities unplug the hard-drive from the USB port and plug it in the other USB port of your computer. If it works there, you may have a dead drive. You may recover your data using this USB port.
Recover Data When Removable Hard Drive Unable to Format in Windows 8
However, if your removable hard disk is unable to format on Windows 8 system no matter what you do, the first thing you need to do is stop using the hard drive. You can then rely on iCare Data Recovery to recover your files. iCare software is a read-only recovery tool which works well with almost all Window versions to recover those files that were not reachable due to external hard drive not being compatible with Windows 8. This software allows you to recover all files including pictures, music, video and office files etc. This data recovery software works well with all brands of external hard drives including Seagate, Samsung, Western Digital, Kingston, Maxtor etc.

Steps for Removable Hard Disk Recovery That Is Unable to Format on Windows 8
The following steps will help you recover data in case your removable hard disk is unable to format on Windows 8:
Step 1: first connect your portable external hard drive to your computer. Next download and install iCare Data Recovery Pro software. When you run the software, you will see three types of recovery options. Select the mode that is most relevant to your scenario.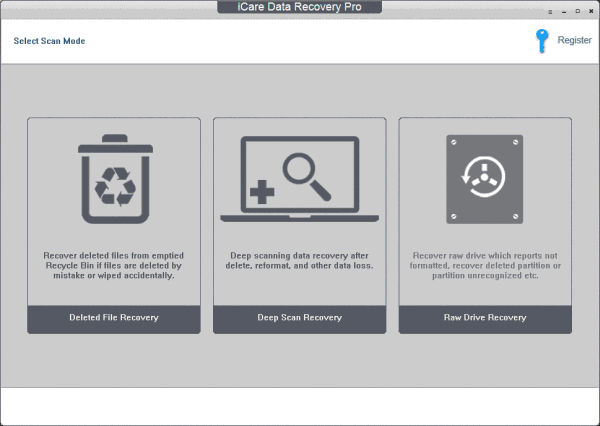 Deleted file recovery option recovers those files that are deleted from the recycle bin also. Deep scan recovery is the advanced recovery from formatting external hard drive. Lost partition recovery recovers the files from erased partitions due to software failure or maybe partition error.
So choose the "deep scan recovery" option as it is the most favored option.
Step 2: now choose your external hard drive from the options, so that iCare Data Recovery Software can scan it for the lost files. Scanning might take some time so you need to wait.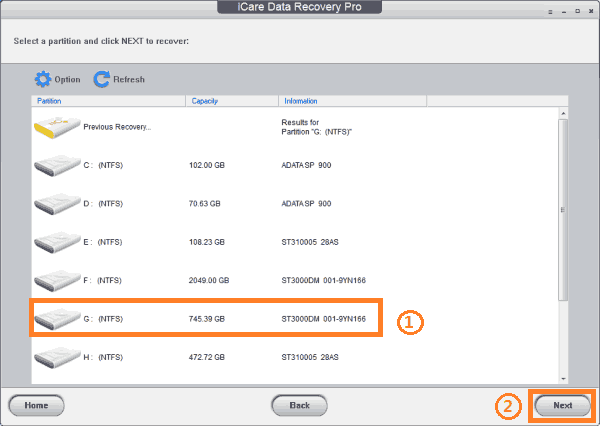 Step 3: once all the files on the hard drive are viewable, you can choose those that you needed and recover them by pressing the next button.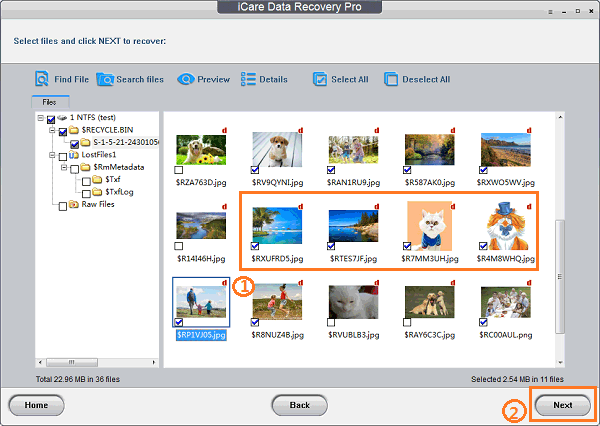 Following the quick and simple steps of iCare Data Recovery Software, you can solve almost all of the hard drive related issues that you encounter.

Tips for Data Recovery from Removable HDD which Cannot Be Formatted on Windows 8
However, there are two things that you need to take care of if you need iCare software to help you:
Make sure the External hard drive is not physically damaged, because if that is the case, you cannot get back your lost files.
Before data recovery, avoid over writing data on the hard drive.
The Bottom Line for Removable Hard Drive Recovery That Is Unable to Be Formatted on Windows 8
It does not matter why removable hard disk is unable to be formatted on Windows 8. By using iCare Data Recovery, you can perform data recovery effectively and safely. This software allows you to recover deleted files from Windows 8 even if you mistakenly format the external hard drive that shows not formatted error. The only important point is to stop writing new data to the drive.

Free download the software.
---
Related Articles