Reformatted Silicon Power External Hard Drive by Mistake
Hey, everybody there! I really need your help to recover reformatted silicon Power external drive data! Recently, I have tried to remove the original Windows 7 and instead it with the newest Windows 10 OS. And, in case of losing crucial computer data during uninstalling, I do plunge this Silicon Power drive and plan to create a data backup there. But, after attaching this drive there, the computer says to format this drive without telling reasons. Though I have cancelled that format operation within seconds, this drive seems also to be damaged somehow and asks me to reformat after trying it again on this computer. I have no choice but format it there and lose nearly 10GB of valuable information inside. Can someone tell me what I can do to recover the Silicon Power USB hard disk data after reformatting it by mistake?
OK! It is really hard for me to understand that you do know it is necessary to prepare computer data backups well before uninstalling that Windows OS in case of data loss troubles, but, forget to make data backups of that Silicon Power external hard disk in advance. But, No matter why it is, always remember to create drive data backups well as possible as you can. And now, also do not panic! As with the lost 10GB of original USB hard disk contents, you still can take chances with Silicon Power external drive file recovery software. Just keep reading!
Choose Proper Silicon Power External Drive Reformat Recovery Software According to Your Conditions
In some cases, the formatting or reformatting process really helps in repairing some simple and basic external hard disk problems, like hard disk not formatted error issues, drive RAW file system problems and virus infection issue, etc. But, that could not be the excuses for you to reformat your Silicon Power USB hard disk drive without preparing and double checking precious data backups on different storage devices. Therefore, from now on, learn lessons to save drive data backups well all the time. However, now, what you are supposed to do is only to choose proper Silicon Power external drive reformat recovery software to retrieve data from that reformatted USB hard drive based on your own conditions.
And then, go follow data recovery tutorial to get wanted data back:

Step1. Install and run picked data recovery software on computer partitions.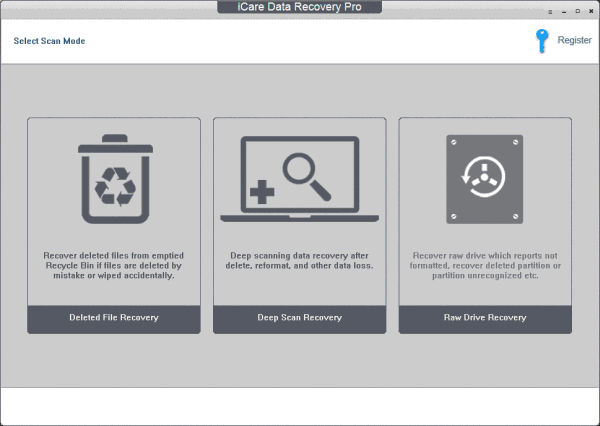 Step2. Highlight and scan this attached Silicon Power USB hard disk.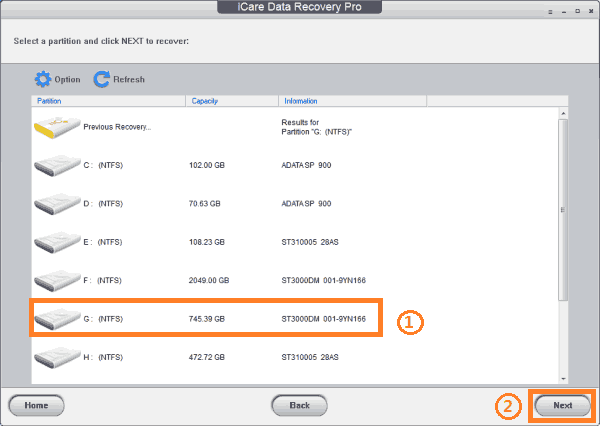 Step3. Preview and restore desired external drive to another storage device.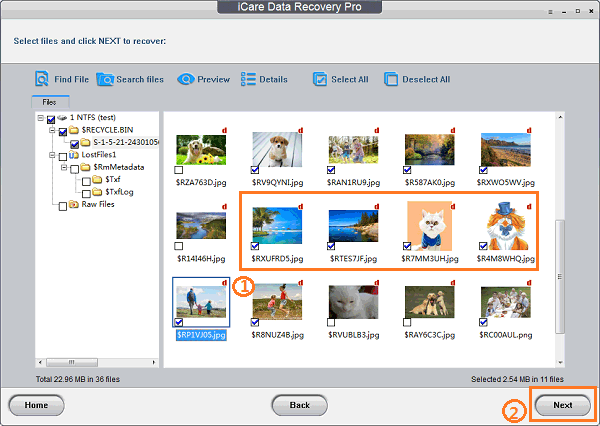 Additional Tips:
Choose free or paid reformatted external drive data recovery software according to your own conditions.

Make drive data backups immediately after that data recovery processes to avoid farther data loss troubles.
What Problems You May Meet after Mistaken Silicon Power USB Hard Disk Reformat?
What have you done to your Silicon Power USB portable hard disk since that mistaken reformat? Need know whether it is right to continue using it to store new information or else stuffs? Or need know whether it is proper to format it again due to some drive problems? Here are also some possible problems you may encounter after that improper reformat operation:
1). Want to know whether it is proper to Save new information on this drive?
OK! Generally, it is often not proper to save new data on this original Silicon Power USB hard disk after reformat before you do have taken preferable stuffs back. In such cases, anything new stored on the same reformatted external hard disk, like documents, mails, images, films and other files, can rewrite original drive and make it all gone permanently. Hence, save nothing new there.
2). Want to know whether it is proper to download and install drive data recovery software there?
Also do not download and install desired drive reformat recovery software there to overwrite your original files, movies, music and the likes, and make them all gone forever. Hence, remember to download and use needed software on your computer local partitions or elsewhere.
3). Want to know whether it is proper to format this original drive again?
Even though the common formatting process can often only erase the entries of everything inside this Silicon Power USB portable drive, it also can increase the chances of losing drive data. Hence, always leave this reformatted drive alone before you prepare well to recover lost drive data.
4). Selected drive data recovery software doesn't rescue everything back? 
The similar USB hard disk is really produced for people to recover deleted or lost files under different drive data loss troubles. But, the external drive data recovery results also differ from different drive data loss situations. Whether and how your original drive is damaged, whether and how your original drive contents are corrupted, or whether and how you do something improper to this Silicon Power removable drive, often can affect your final drive data recovery outcomes. Therefore, in some cases, it is also possible for people to rescue no all original drive data. But, also do not worry. With reliable data recovery software, you often can take your reformatted Silicon Power external drive data back as much as possible. You can use the software for quick format recovery or full format recvoery from Silicon Power external HDD.

---
Related Articles