Reformatted Buslink External Hard Drive by Mistake
Reformatted Buslink external hard drive by mistake? Lost the most memorable pictures and videos from that family vacation to The Caribbean? It's not an issue anymore. By downloading iCare data recovery software you can easily un-format the Buslink hard drive or simply recover data deleted from the recycle bin.

Reformatted Buslink External Hard Drive Data Recovery
Data was not erased completely with a full or quick format of your Buslink external hard drive so you can totally rely on icare data recovery software to undo the format of your portable hard drive and bring back your files, photos, videos and music. The best part is that this software is free and very user friendly. Let's look over to the step by step guide to un-format your Buslink External Hard Drive to recover data.
If you have lost data from your Buslink hard drive, one thing you need to do is unplug the portable hard drive and keep it in a safe place where it is not open to any physical damage. Any physical damage to the hard drive leads to permanent deletion on data.
If you have formatted your portable hard drive, it is no surprise that you won't be able to find it in your recycle bin. Although your system won't restore the files you have deleted from your recycle bin, it will for sure not delete the file completely and permanently from its memory. Therefore, use the read only iCare data recovery software to re-gain access to your lost files.
Moreover it also works with other brands of portable hard drives such as Maxtor, Western Digital, Hitachi, Seagate, Toshiba, Samsung, Transcend, Patriot and more. Over here we will talk about Buslink in particular.
Steps for Data Recovery after Reformat Buslink External HDD by Mistake

Download and install iCare Data recovery software on your PC or laptop. Connect the Buslink hard drive that you want to un-format. Now run the software.
Step 1: when you run the software, you will see three types of recovery options. Select the mode that is most pertinent to your situation.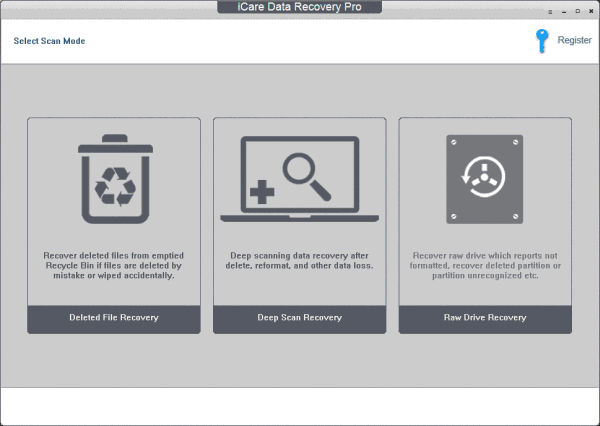 Deleted file recovery option attempts to recover the files that are emptied from the recycle bin also. Deep scan recovery is an advanced recovery from formatting your hard drive. Lost partition recovery attempts to recover files from deleted partitions due to software failure or partition error etc.
So choose the second option, "deep scan recovery" if you want to recover files that were lost during formatting.
Step 2: choose the Buslink Hard Drive as aim disc and allow the software to scan for those lost files.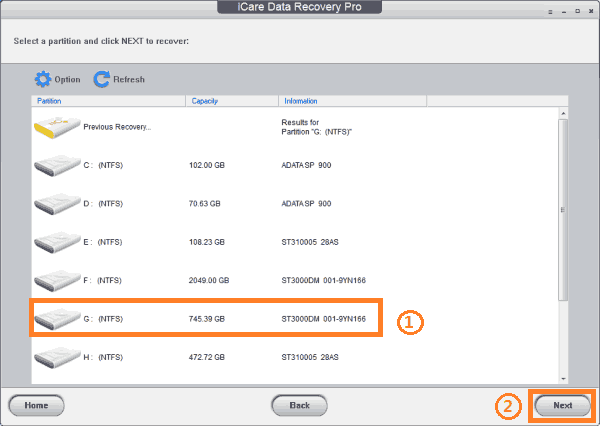 Step 3: once you have come up with different file names, preview the one that you were looking for and re-save it. Press next.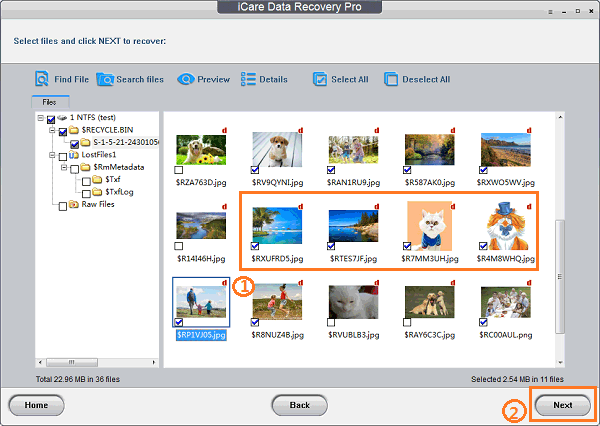 One thing to take care of is that you need to avoid writing new data to the formatted Buslink Hard Drive because this will lead to the lost data to be permanently deleted.
The Bottom Line for Data Recovery from Reformatted Buslink Portable Hard Drive
iCare data recovery software works well for reformatted Buslink portable hard drive recovery on Windows PC's like Windows 7, Windows XP, and Windows Vista etc. Free download the software now!

---
Related Articles