Reformatted ADATA External Hard Drive by Mistake
Did you lose important data after reformat ADATA external hard drive by mistake? Living with technology on a day to day basis can make for some great times, and it can make for some not so great times. One of the worst things you can do is to somehow reformat or format an external hard drive by mistake. This will make for countless headaches, angry words, and many sleepless nights. If this ever happens to you, you will want to find out the best way of getting it back, and into the shape you were using it before. To do this, you will need to have some form of a recovery tool at your disposal. iCare Data Recovery Pro is a great software to use that will help you get the external hard drive back to where you want it.

Guide to Recover Data from Reformatted ADATA External HDD
If you find yourself in the business of needing to recover data from an ADATA external hard drive, you will first want to download the recovery tool. You will have to install the software onto the computer as well. Once you get this taken care of, you can start the process of recovery on the hard drive.
After installation, you will want to take a minute to open the program and choose which way you want to recover that data. It is usually easier to scan the whole hard drive to find what you want to keep. When you are through scanning the hard drive, you will see an option pop up that allows you to pick what files and data you would like to keep and which you would like to keep deleted. Once you decide on what to keep, your recovery process is basically finished.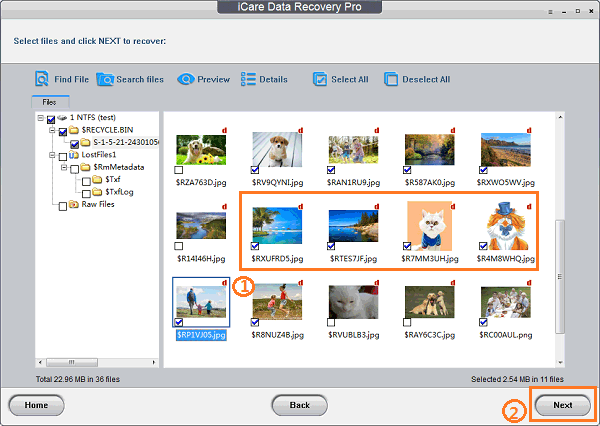 Using iCare Data Recovery Pro helps you get the data back that you lost, while not costing you a trip to a computer specialist or a lot of time spent trying to get it all back. If you delete something by mistake, you want to get it back fairly quickly, and you do not want to pay a lot for it.
No longer worry about what to do if you get rid of data after reformat ADATA external hard drive by mistake without meaning to. The days of really worrying about lost material are gone and now are the days that you can get your data back whenever you need it. Get yourself iCare Data Recovery Pro to help you out on any future deletion mistakes that you may make. This software provides solution for quick format recovery or full format recovery from Adata external HDD.

---
Related Articles