Recovering Pictures after Formatting SD Card in Digital Camera
"I am looking for solution for recovering pictures after formatting SD card in digital camera. I mistakenly formatted SD card in my digital camera when I was viewing pictures on the camera. I lost more than 1000 pictures due to formatting SD card. Can you tell me how to recover lost photos after formatting SD card in a camera?"
"Hi! I formatted my SD card in digital camera by accident. Is there any method to unformat SD card and get back all lost files? I have taken many pictures last week on my holiday. Today, I wanted to move those pictures from my digital camera to computer's hard drive because the SD card in camera is nearly full. However, I mistakenly click Format option on my camera and formatted SD card without moving any data. I am wondering if there is unformat software with which I can restore deleted photos from SD card for digital camera."
You are able to recover pictures from a formatted SD card for digital camera by using format recovery software. Before you begin to recover formatted SD card data for digital camera, you should pay attention not to write new files to this SD card. Since it will marks the SD card space as empty after formatting, any improper operation might lead the space to be overwritten in which situation the lost data will become unrecoverable.
Recover Photos off Formatted Digital Camera SD Card
iCare Data Recovery Pro is designed to resolve various kinds of data loss problems including formatting recovery,coorupted sd card repair,so you can free download this data recovery software for file restore when you mistakenly format SD card in digital camera. This software enables you to rescue not only pictures but also other types of files such as videos, music, documents, etc after formatting SD card for digital camera. As a widely used data recovery tool for all, iCare Data Recovery provides safe and user-friendly solution to help different users resolve data loss issue after formatting digital camera SD card like SanDisk, Transcend, Toshiba, Samsung and more.
Steps for Photo Recovery after Format SD Card in Digital Camera

Preparation: Free download and install iCare Data Recovery on Windows computer. Connect the SD card to this computer and launch the software.
Step1. Select a proper scan mode after running the software.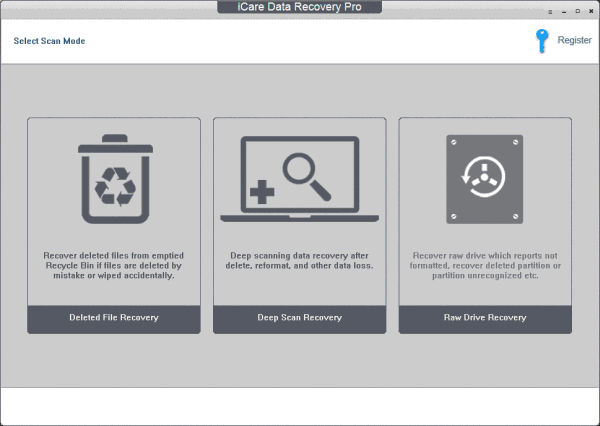 Step2. Choose the formatted SD card as aim disk and then you only need to wait when the software is scanning to search lost files.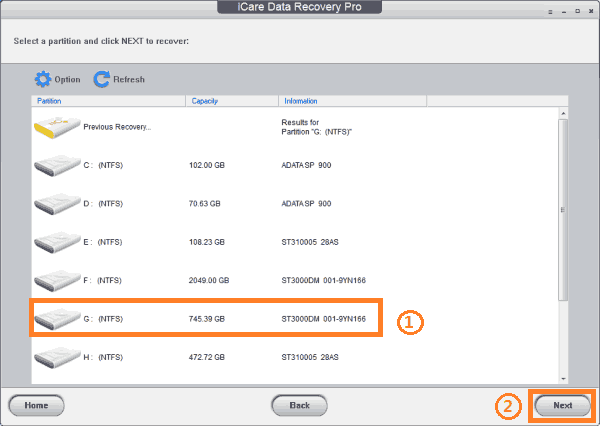 Step3. Preview pictures when software shows all found data after scanning. Then, you can select all files you need to recover and save them to another drive.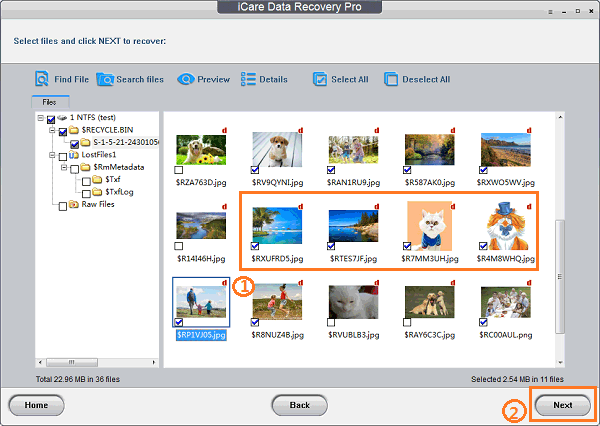 What Should You Do after Mistakenly Formatting SD Card for Camera?
An SD card is able to be used in different kinds of digital cameras like Canon, Nikon, Samsung, etc. Is there any difference when you format an SD card in different cameras? What should you do to recover SD card data after formatting? Well, there is no difference when you format an SD card in different digital camera, all data will be erased immediately when you perform a formatting on the card. However, data is not erased completed due to simple formatting, so what you should do at this moment is to stop using the SD card and then free download iCare Data Recovery to perform data recovery. If you carelessly write some new files to the formatted SD card, it may decrease the chance of data recovery because new data might occupy the SD card space which was used to save deleted data.
How to Format an SD Card Which Asks to Be Formatted in Camera?
Different from mistaken formatting, sometimes you may want to intentionally perform a formatting because the SD card reports not formatted error. Are you trying to look for a way to format an unformatted SD card for digital camera without data loss? It sounds impossible to make the wish true because formatting is a process to delete everything. However, it will be a good solution if you are able to extract all files off the unformatted SD card before formatting it. iCare Data Recovery is able to search lost files and allows you to recover all data from an unformatted SD card without formatting it. When you restore all lost files, you can format the SD card to fix unformatted error.
Digital Camera SD Card Format Recovery by iCare
It is easy to wipe an SD card for digital camera by formatting. Fortunately, it is also easy to recover photos after format free digital camera SD card by using iCare Data Recovery. This software offers three basic recovery modes which is able to perfectly resolve different data loss problems. Therefore, iCare Data Recovery is a good choice when you accidentally format SD card in digital camera or when you have no idea what to because SD card says not formatted error on the camera or computer. iCare Data Recovery is a data recovery program that is available for all memory card photo recovery.

---
Related Articles
Hot Articles