How to recover shift deleted files using command prompt- iCare Recovery presents howto guide
Intro:
Can you recover shift deleted files with cmd? As we know command prompt is widely used in many versions of windows, from the old-fashioned 286-to current popular window 10, for computer experts, it slowly formed one type of fashion among their crowd since it requires more skills than just simple language. Is it possible to use cmd for recovering the deleted files?
Ultimate Recover deleted files solutions
Clear instructions for recover shift-deleted files:
How to run command prompt?
A: Click on start, select all programs, check accessories from menu bar then open command prompt with single click.
B: Click on start, click Run, enter cmd.exe, then press enter.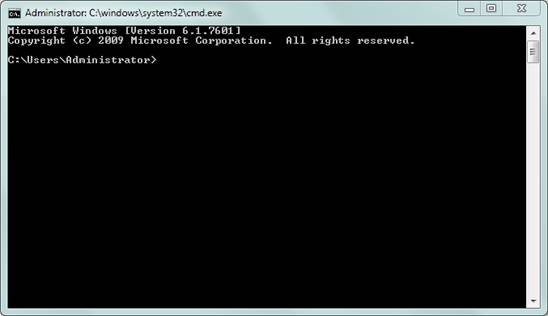 All x86 based operating system only allow "undelete" to run as a way of undo the deletion performed by MS-DOS.
Now back to the topic, ever since window 95 came out, For any later version of windows, "undelete" is permanently removed from command-line. Instead, "recover" became a much more popular command ever since XP era.
The recover command is used to recover all readable data from a bad or defective disk. The recover command is available in Windows 8, Windows 7, Windows Vista, and Windows XP.
Further reading: recover files using command prompt
Tips:
Many command-lines which works in command prompt also adapt to PowerShell and can achieve its full function.
Examples:

The results: NO!
When using 'undelete' command line in cmd Windows PowerShell, it reports that "The term 'undelete' is not recognized as the name of cmdlet, function, script file, or operable program. Check the spelling of he name, or if a path was included, verify that the path is correct and try again."
Further reading: recover deleted files using command prompt
Third Party Free Undelete SHIFT DELETE TOOL
Step1. Free download and install iCare Shift Delete Recovery Software on Windows OS. It has serveral recovery mode for recovery. Select one to go and then let it scan your deleted files, you may use Deleted File Recovery at first, and then come back to this interface and choose Advanced Recovery later for scanning more files.
Note: This tool is 100% free.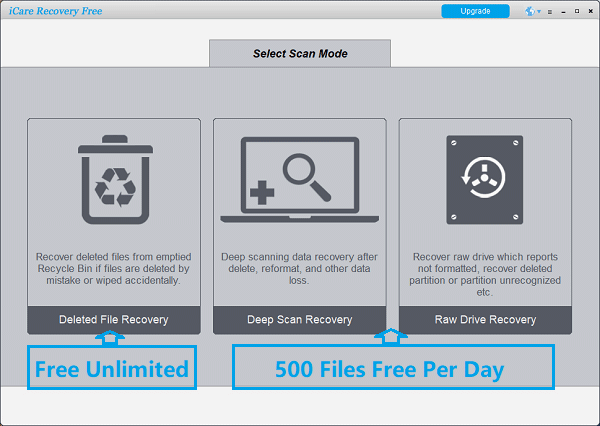 Step2. Preview and save data from the free tool after scanning.
Background:
Starting from MS-DOS, before graphical interface took its place, it was the only operating system running x86-based platform. Many syntax were disables after GUI came out. For instance, "undelete" is one disappeared ever since windows 95.

MS-DOS known as Microsoft disk operating system in which its command line system took most of importance, it interprets commands into certain computer actions as its performances. In windows 10, before Powershell taking its all importance, DOS still making its existence at the present time.

In its latest version, command prompt slowly taking its steps and many new command-line are making its time. For instance, "Netsh" which used to start a network shell(such as managing network configurations of local/remote/computer) has not existed before earlier version of windows and only came out after XP era.
CAUTION! CMD to Recover SHIFT DELETED Files
The best is to keep it untouched from CMD since it would be kind of overwriting if you use cmd. If you insist on using cmd for a recovery, the best method is to clone your drive at first, and then you have a backup plan other than data being destroyed by CMD directly without another choice.
For specialists who use CMD often, it is easier to manage command lines on PC. However since Windows does not provide a way back method to draw deleted files back, then a tool would be able to recover files in an instant.
For those advanced users who are lucky to find some shift deleted files with cmd, please note restoring the folder to its previous place is risky. It is kind of damage too if deleted data were not all recovered. Then some lost data would be permanently overwritten if you operate the CMD.
Further reading: data recovery using command prompt
---
Related Articles
Hot Articles
Previous: is it possible recover data from formatted hard drive
Next: how to recover permanently deleted files without software