Recover PPT Files from USB Stick That Asks to Format
HP USB Stick Needs to Be Formatted. Do You Know Why and How to Recover PPT Files?
"Hello, I have an 8GB HP USB Stick that are filled with many precious Nikon camera photos and many PPT files. However, last night, when using it on my HP computer, this USB stick was wrongfully taken out from the computer and its file system seemed to be damaged seriously. When inserting it back to this computer again, this USB drive asked me to format and its file system was also changed into RAW file system, an unknown file system type. Honestly, I did have tried some file recovery software searched online like Recuva. But, none of these tools could help get all my crucial PPT files back with success. Do you know why my flash drive says unformatted? Or do you know how to resolve this flash drive not formatted error problem and take my photos and PPT files back with ease? I really need your help! Thank you!"
Hello, friends! Are you still wondering why your HP USB drive keeps asking you to format? Still want to know whether you should perform a quick or full format on this RAW format USB drive to resolve all possible damaged drive problems and rescue lost drive photos, PPT files and more information? OK! No worry! In your case, your 8GB USB stick seems to be really damaged by your wrongful extracting, but, that doesn't mean your flash drive is already corrupted and everything inside is lost forever. Do not quick or fully format this drive and scan it with flash drive data recovery software to see whether your original data is still able to be got back successfully.
Its File System Is Really Damaged Seriously after Sudden Ejection?
The file system type of a computer USB flash drive, SD card, CF card, memory stick or USB hard drive is often possible to become RAW file system, not the commonly NTFS or FAT32, and asks you to format after a sudden ejecting, dropping, hitting and the like improper operating. But, that doesn't mean your storage device get a damaged file system or worse device issue. It probably only indicates that your original device is only logically damaged due to your improper operations and often need to formatted for converting RAW to NTFS. Hence, in your case, your USB stick may be also only logically damaged and could be restored with simply formatting process. So, there is no need to worry too much.
Please Note: In case that any farther USB stick formatting and rewriting processes will cause permanent data loss issues and make everything in a mess, you'd better stop doing anything else to this storage device before data recovery.
Go Recover PPT Files and Images from Not Formatted USB Drive
Though your HP flash drive is in RAW format and keeps asking you to format, your desired photos and PPT files may be still stored on this drive. So, do not panic and keep this drive away from anything else. And then, plunge it to your HP computer again and download USB stick not formatted recovery software to take your preferable information back.
Follow simple steps for USB flash drive recovery free when it has RAW format asking to format:

Step1. Download and launch data recovery software on computer internal partition well.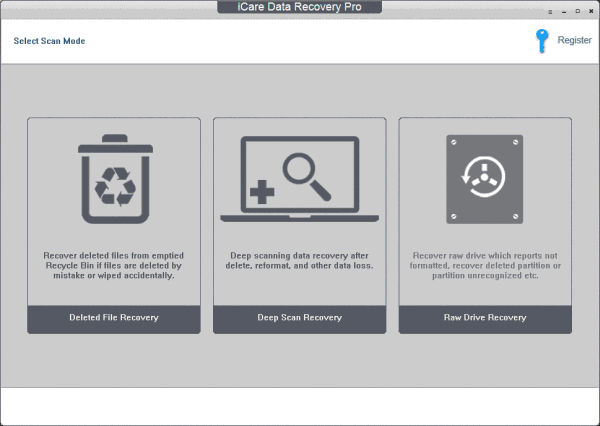 Step2. Start this software to choose a proper data recovery mode and start drive scanning process.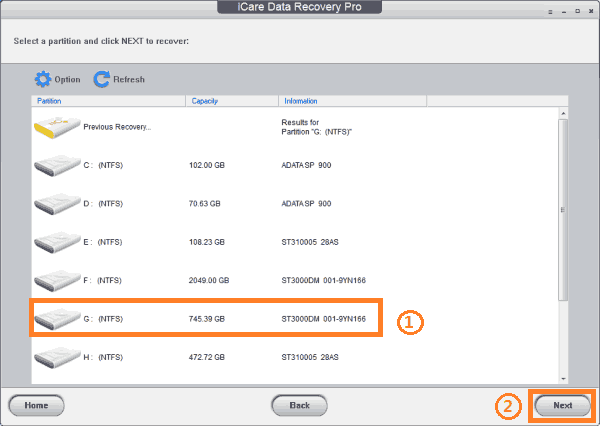 Step3.Preview the scanned pictures and PPT files to see whether they all are recoverable and needed for you.
Step4. Recover lost information to another storage device, like your computer local partitions, external drives or more.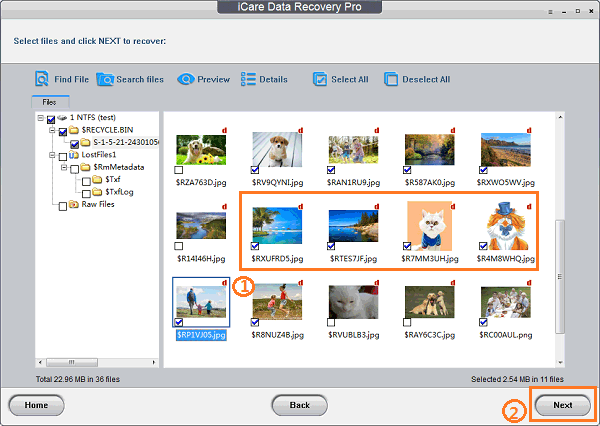 Please Note:
*Since all your lost information, like pictures and PPT files, not videos or audios, often could be previewed before final data recovery, please check them all well before you purchase a code of your chosen data recovery software.
*If the tried data recovery tools are not able to scan and find most or even all of your original USB stick contents, go install and try more ones to get a perfect one for your case.
*After data recovery, remember to save them on a different storage device in case of data recovery failures.
*Very, very important data often should be saved on different devices for backing up to avoid the similar unwanted data loss troubles. Keep this idea in mind well.
RAW USB Stick Cannot Be Formatted at Last?
While you click "Yes" to format this not formatted USB stick to restore its common use, Windows computer just says it cannot complete that format? Usually, you may quick format USB drive to repair the error. If you receive the error message after quick formatting it, you can try to full format it. PC still reports the same error message when you perform complete format on USB? OK! It sounds like your rude extraction has physically damaged your HP flash drive and makes it irrecoverable. If you do have rescued everything important out from this stick, just back it all up well on other devices and take this drive to some experts to see whether it is still repairable. Also do not try to save anything precious on this USB drive again to avoid worse data loss situations in the future. If it is really irreparable, do not feel sorry and buy another better one for the future day. Good luck! 

---
Related Articles