Freeware to Recover Deleted Pictures from Android Phone
Mistakenly Empty Android Phone Somehow and All Pictures Are Disappeared
"Hello! I had purchased a LG android mobile phone over one month and was trying to pass all taken pictures from this Android phone to my Windows PC so that I just could be easily to burn them all to a CD. However, didn't recall what I had done to this phone, I just emptied entire mobile phone and all pictures were disappeared. The phone memory card also appeared blank. Was that possible that I had unintentionally deleted pictures off memory card from this phone? I really need to take my hundreds of pictures from the past year of my sons and brothers back. Do you have any idea to do an Android phone data recovery process there? Please help me out. Thank you in advance!"
Hello. Friends! In your situations, the hundreds of pictures are possible to be deleted by mistake. But, it is not the only reasons behind this android phone pictures loss troubles. Before your problem goes worse, you'd go seek for Windows phone data recovery software to recover deleted or lost information back.
Part 1 - Recovering Deleted Files from from Android Internal Memory
This freeware is worthy of trying - Restore IMage Super Easy
Download url:https://play.google.com/store/apps/details?id=alpacasoft.restoreimage&hl=en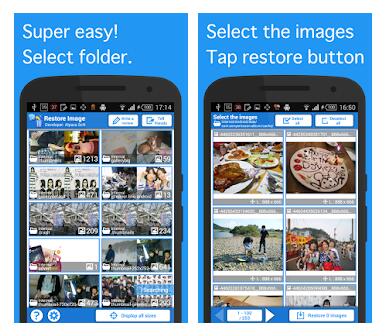 Restore Image for Android Phone Recovery
Also read -> 5 free android recovery software for recovering files from android internal memory
Part 2 - How to Recover Deleted Files from SD Card
Generally, in daily use, Android mobile phone data, especially some pictures, songs, videos and files saved on the phone SD cards, CF cards, Micro SD cards or other memory cards, is able to be emptied or disappear for many reasons, like virus infection, memory card delete or shift delete and more. However, no all of them will finally erase all your left phone information completely. Hence, merely insert this phone to your PC again and download Android phone memory card data recovery utilities to see whether your disappeared pictures and files are still able to be taken back with success.
And go follow simple steps to recover deleted files from SD card Android or other memory card for Android:

Step1. Connect your android phone to your computer and download data recovery software on the same PC.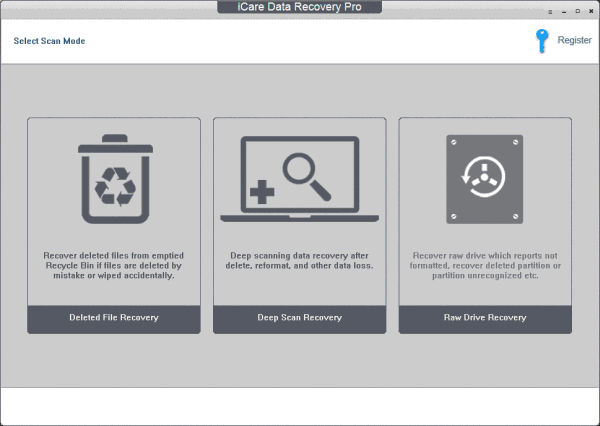 Step2. Install and launch data recovery software on computer partition or another storage device well.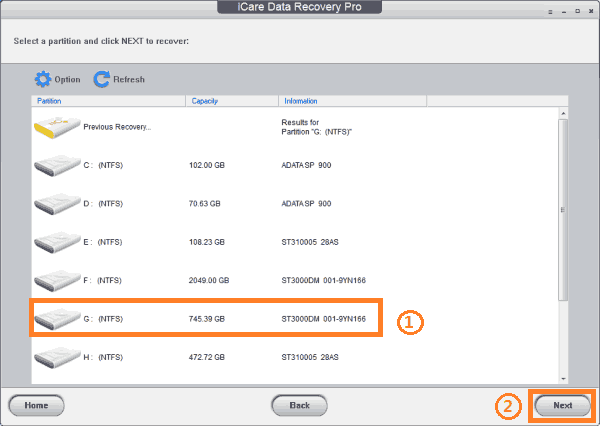 Step3. Select a data recovery mode to scan your phone and preview the scanned information carefully.
Step4. Recover all desired photos to another storage device without data loss troubles.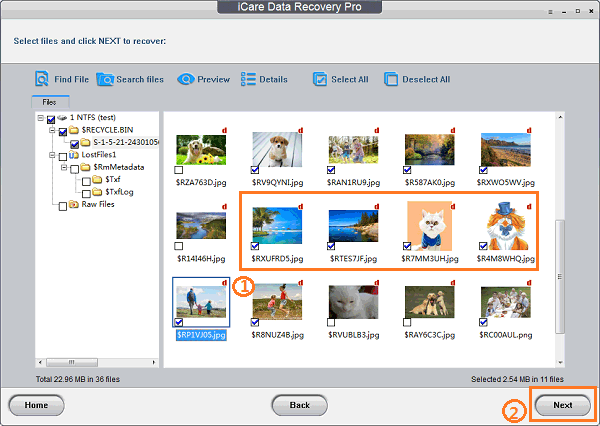 Notice:
*Do not use your Android phone or inner memory card to save new phone data in case of losing pictures permanently.
*Do not forget to preview the scanned pictures to see whether most of your son's and brother's pictures are recoverable.
*Do not save any retrieved information to the same Android phone or memory card in case of data recovery failures latter.
*Back up everything on different storage devices well in the future.
Why Your Android Phone Shows Empty?
Have you figured out why your Android phone shows empty and all pictures have disappeared? Or have you recalled what happens before you find that your mobile phone becomes empty? If not, also do not worry! In daily use, there are often several reasons why people get such empty android phone problems:
1). Virus infections
Have you used an antivirus tool on your Android phone to prevent it away from any threat? Honestly, when your phone and inner used SD cards or memory cards are virus attacked, it is really possible for you to find your phone weirdly becomes blank. Hence, scan your phone with antivirus software to make sure all possible threats are cleaned up there.
2). Phone Memory Card Gets Corrupted
You do have saved all the lost pictures and files on the phone memory card well in advance? If so, your empty phone data loss troubles are also able to be caused by a corrupted phone memory card problem. Have you tried to test this phone memory card on your PC with CHKDSK? How does it show there? If it gives you CHKDSK RAW drive error, no worry. Merely go start memory card data recovery processes to rescue lost data back as much as you can.
3). Delete or Format Your Phone Unintentionally
While you are trying to transfer these pictures to your PC, have you tried to delete or format any else storage device on the same computer? It is possible that you do have deleted or formatted your android phone unintentionally instead? Honestly, such empty phone or phone memory card data loss troubles are also able to be aroused by accidental delete or format.
And merely stop using this phone and undelete files from android phone memory card or unformat android phone memory card.
Save No Important Photo, Video, Song and File on Internal Memory of Your Phone Only Again
Have you saved all these precious photos, videos, songs and other files on the internal memory of your Android phone? If so, merely run data recovery software to deeply scan this phone and see whether it helps recover something original back. In fact, the data stored on the phone internal memory, not phone memory card, often will be immediately wiped and gone permanently. That's also why it is difficult for people to take deleted data back from phone internal memory. Hence, in case of the same data loss troubles, hope you will save no important phone data on the phone internal memory card only again in the future.
---
Related Articles