Recover Photos from Micro SDHC When Suddenly Became Unformatted
Last updated on 06/02/2018
"I had a good holiday with my family for the last 7 days in Europe. We took lots of photos during our holiday. We went back home last night and I attempted to transfer all my photos to my Facebook so that I can share them with my friends. The photos are saved on a 32GB micro SDHC card. When I plugged the micro SDHC card o my PC through a card reader, system recognized it as a RAW drive. Then, I tried to open the card and transfer data, but the problem is that I cannot access the card because I received a message that micro SDHC card is not formatted. What should I do to fix the error with data back?"
"My micro SDHC card suddenly became RAW file system and asked me to perform a format when I was reading files on this card in my phone. I have tried to remove and reinsert the memory card from my phone, but micro SDHC card is not readable. Please tell me how to recover files from the unformatted micro SDHC card."
"Windows XP system says micro SD card is not formatted when I hooked it up to my computer. I have tired all methods to access the card but failed. Do I need to format the micro SD card if I want to open the corrupted sd card?"
"Hello! Is there any solution for unformatted micro SD card error fixing excepting formatting? I cannot format the memory card because it still contains many precious photos and videos. Thanks for your help for my unformatted micro SD card recovery!"
This article will share how to SDHC card file recovery solutoin when it suddenly shows unformatted error.
Photo Recovery from Micro SDHC That Became Unformatted
Usually, the main cause for unformatted error is file system corruption. When you get micro SDHC card unformatted error message, you will find that its file system usually changes to RAW. You can format the micro SDHC card to convert RAW file system back to FAT32, but you have to rely on free photo recovery tool if you want to recover photos from memory card micro SDHC that has changed to RAW file system. iCare Data Recovery software has the function of retrieving photos and other types of files like videos, music, office files, emails, etc from RAW drive. This software works on Windows platform like Windows XP, Windows Vista, Windows 7 and Windows 8 and more. You can follow the tutorial below to recover data when micro SHDC card became unformatted:

Step1. Start the iCare Data Recovery software on PC and select a recovery option.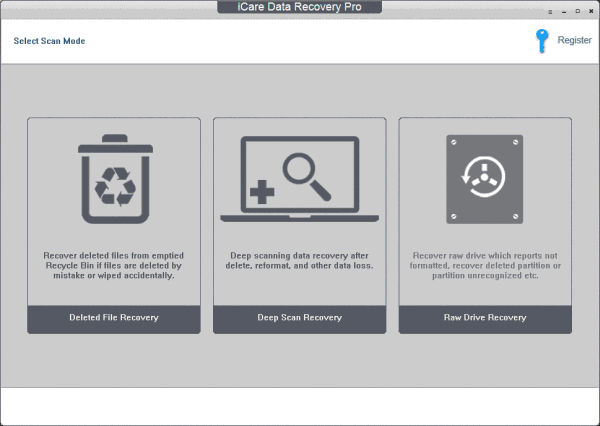 Step2. Choose the micro SDHC card so that the software can scan it for lost data.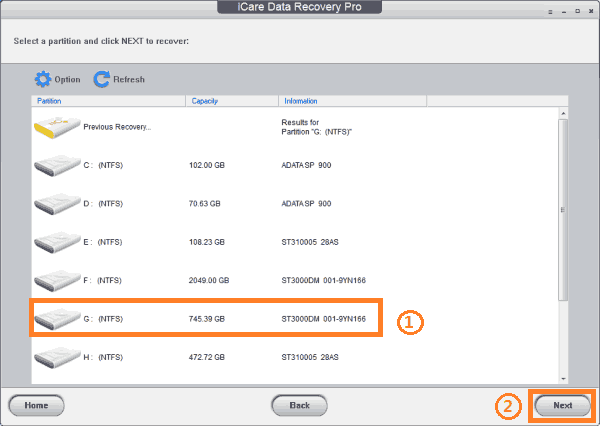 Step3. Preview the found images after scanning and then recover the files you need.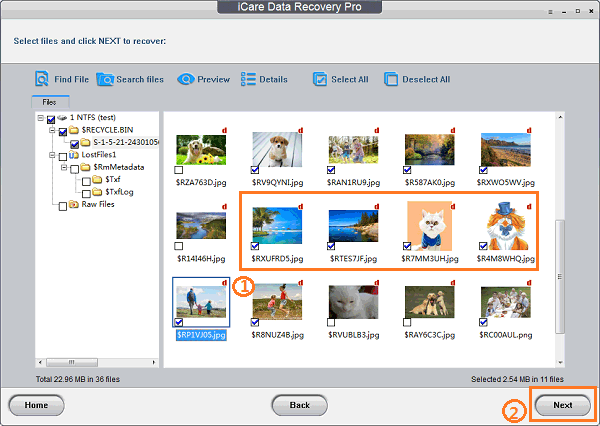 Solution for Unformatted Micro SDHC Card Error Fixing
1. Formatting micro SDHC card
After data recovery, you can format micro SDHC card to change its file system from RAW to FAT32.
2. Run anti virus software
One of the most common reasons for micro SDHC card unformatted error is that the file system is corrupted due to virus infection, so you can run anti-virus software to check and erase viruses from the card.
3. Fix bad sectors on the card
Another possible reason for unformatted error is that the micro SDHC card has bed sectors, so you can run Error-checking tool to scan and repair possible bad sectors.

---
Related Articles
Hot Articles