Recover Deleted Photos from HTC Mobile Phone with Freeware
Last updated on 7/10/2020
Is It Possible to Recover Photos Deleted from My HTC 828 Android Mobile phone?
"Hi! There! I really don't know how to recover deleted photos from memory card in Android HTC828 android mobile phone! Honestly, last weekends, I captured over 40 photos and over 10 videos of my son's presentation at school with my HTC mobile phone there. And many of them are really great. However, last night, while trying to copy them to my USB flash drive on my PC, they all were accidentally deleted. And I had tried several Android phone data recovery software found over the internet. But, they only brought some damaged images back. Is it still possible for me to perform HTC mobile data recovery there and take my deleted photos and videos back? Thanks for any help here in advance!"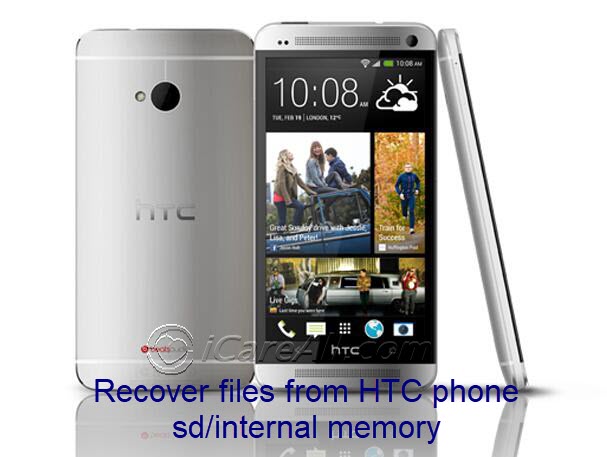 Hello, friends! When you accidentally deleted photos and videos on a memory card used on HTC mobile phone, like a Micro SD card, CF card, SD card in your HTC Desire 626 for example, or when you lost data on the HTC internal memory, it is possible for you to recover deleted mobile data before it is all are overwritten by new photos, contacts or more information written on the same mobile phone memory card.
And in such cases, what you are supposed to do now is only to stop adding new android phone data on this phone card and run memory card photo recovery software to take the deleted information in Part 1, and then restore files from htc internal memory in part 2.
Quick fix - 9 free android recovery software for htc mobile
Part 1 - Professional HTC Phone Memory Card Photo Recovery [NOT From Internal Memory]
If you do have stored a copy of these photos and videos on the inner used Micro SD card, SD card or memory card of your HTC android phone in advance, congratulations! Even after accidental deleting process, your precious information may not be erased completely. Extract it out from your mobile phone and plunge it to your PC with a memory card reader. And then, download and launch reliable and free photo recovery tool to undelete files from android phone memory card step by step as below:

Step1. Open your downloaded and installed memory card data recovery software to choose proper data recovery mode related to deleted file recovery.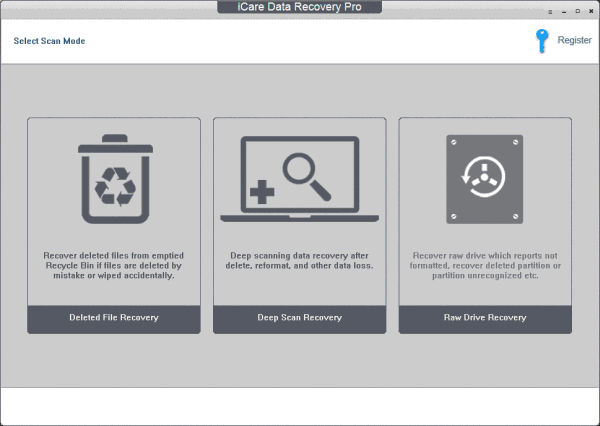 Step2. Select this HTC mobile phone memory card to start a deep scan there.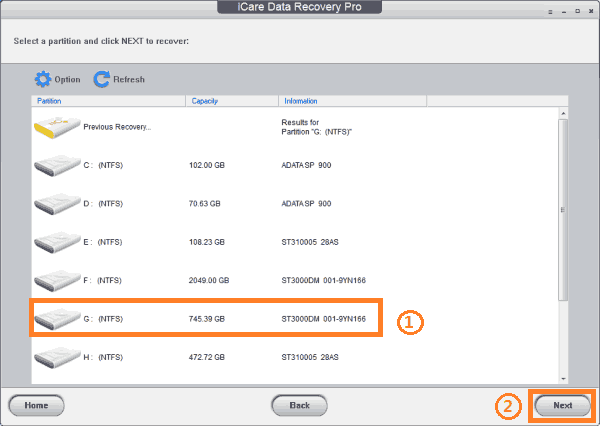 Step3. Preview the scanned photos and select the recoverable ones out.
Step4. Choose computer partitions or USB hard drives to store all restored photos and videos well.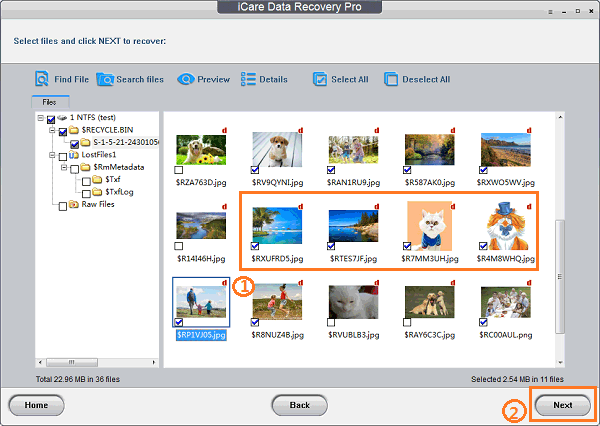 iCare Data Recovery is also available for Samsung Galaxy deleted file recovery, Huawei phone deleted data recovery, Blackberry file recoverye and more.
Part 2 - Recovering photos videos from HTC internal memory
You may go to the guide here -> 5 freeware to recover files from htc internal memory
Micro SD Card, SD Card or Memory Card to Hold HTC Mobile Data
Are you sure you do have used a Micro SD card, SD card, CF card or other memory card to hold these deleted images and videos of your son in advance?
Check out -> Free online sd card recovery guide
If so, you do get many deleted file recovery tools online to scan this HTC mobile phone memory card to recover deleted files for Android phone before this phone memory card is completely rewritten by anything new. However, if you are sure you do have not saved these lost files on any mobile phone storage card and only reserved them well on the HTC phone internal memory or SIM card, what a pity. Your desired original images, videos and other precious data may be already lost permanently. Merely start data recovery software to scan this android phone to see whether there are still some recoverable files found. But, the results may not be as good as you think.
Please Note: You are supposed not to move new photos, videos and others to this HTC phone memory card with deleted file loss troubles before any successful data recovery process.
Tips and Notes:
*Select a practical data recovery mode from all offered ones based on your own deleted file loss troubles.
*Preview the found HTC mobile phone memory card pictures and files to check how much of them are still recoverable.
*Try two or more data recovery tools found on the internet and select the one that helps scan and recover largest portion of original phone data.
*Allocate a different data storage device to hold the restored images and videos in case of data recovery failures.
Prepare Mobile Phone Data Backups or Install a Backup Program 
Every year, many mobile phone users, especially the ones who do not use memory card to store their very, very important mobile phone data, have lost or deleted their precious mobile phone contacts, videos, pictures, messages and other files since they do have no habit to prepare mobile phone data backups all the time. Hence, after experiencing this accidental deleted mobile photo loss trouble, hope you can learn a lesson to make mobile phone data backups well whenever you take some invaluable photos or record some unforgettable videos. What you should do is only to prepare several phone memory cards, thumb drives, USB hard drives or other storage devices and timely save copies of everything important on these storage devices well. Of course, if you do have no confidence in yourself, merely go download and install a backup program on your mobile phone.
---
Related Articles