How to recover permanently deleted files from recycle bin without software
Intro:
Our discussion today will be, is there any way to recover permanently deleted files from recycle bin without software. Many people would have different opinions over this. Either it is very obvious that anybody could be able to perform such action, or many others have the same debate that they can not by the type of scenario that without the help from a software.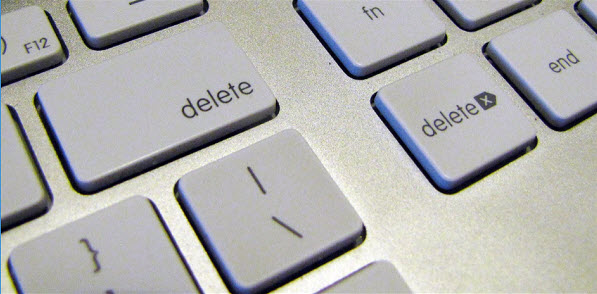 Before anybody answer those questions, let us take a deep breath and look at those situations when those deletions took place. When a file went missing, many people couldn't help wondering, why would it take place and how to recover files which are deleted weather by accident or on purpose.
Without software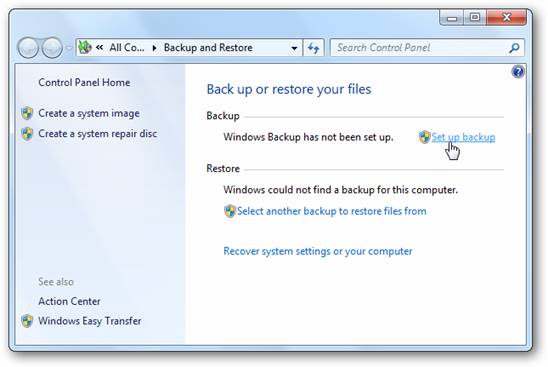 Recover deleted files with backup and restore
Option A: Recover files from Restoration point:
Sounds magical that many of us still uses restoration point where a set time and date was created so people can go back to the time where their files still exists. There are many ways of doing it, either easy way of simply go to start menu> maintenance> backup and restore, select a restoring point from there, and you are all set.
Or, you can simply go to computer, then select the drive name where you ue to store your folders and files. Right click on it, go to property, click "previous version", and simply make your decision and go back to the time when your files were still existed.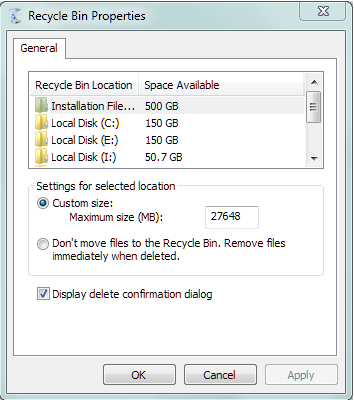 Restore deleted files from recycle bin property restore
Option B: Restore from recycle bin straight.
Simply go to recycle bin, click open. Select the files you try to recover, right click on it and select restore.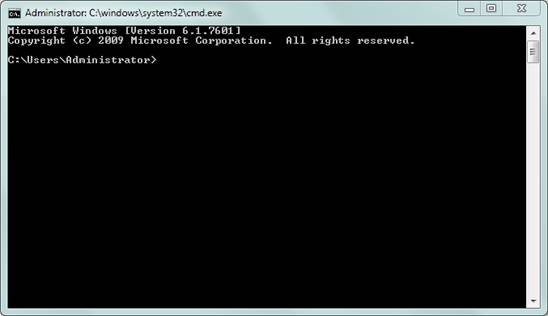 Option C: command prompt recover files
For instance, many people will be able to have the opportunities to learn how to recover files using a totally different method, that is what we call command prompt.
Go to start bar>all programs>accessories>command prompt, input command line start recycler, select the files you are trying to recover from there.

Option D: PowerShell recover files

The script for to find and replace the file from the backup
$Affectedfile = Get-Content C:\temp\test.txt # affected file name list (Full Path)
foreach($s in $Affectedfile)
string[]]$file = [io.path]::GetFileNameWithoutExtension("$s") #searching file
$find = Get-ChildItem -Path c:\backup\* -Include $file -Recurse # The Path here is restrored Backup location
$SourceDirectory = $find.Directoryname
$sourcefile = $find.FullName
$targetfile = $s.Split("\")[-1]
$TargetDirectory = $s.trim($targetfile)
Write-host " '"$targetfile"' will be replaced with  '"$file"' on the folder '"$TargetDirectory"'" -ForegroundColor Green
Copy-Item -Path $sourcefile -Destination $TargetDirectory -Confirm
Remove-Item -Path $targetfile -Confirm
Other optional command via technet:
Recover-RecoverableItem [-RecoverableItem] <RecoverableObject[]> [-RecoveryOption] <RecoveryOptions> [-RecoveryPointLocation <RecoverySourceLocation[]>] [-JobStateChangedEventHandler <JobStateChangedEventHandler>] [-RecoveryNotification <Nullable`1>] [-Verbose] [-Debug] [-ErrorAction <ActionPreference>] [-ErrorVariable <String>] [-OutVariable <String>] [-OutBuffer <Int32>]
Reference: 
see micriosoft tech
Important Note:
You should know that any further operation on the digital device that lost files would cause possible further damage to lost files. The 100% secure way for recovering files that are important would be a read only program like third party utility - iCare Recovery which is designed as read-only for scanning lost files.
Simply download here and there goes your nightmare.

Corrupted Data
Would your deleted data become damaged, unopenable? It depends on how the data was lost and what kind of digital device you use.
10%-0% Chance of Suceess Rate of Recovery - if it was SSD you use on your PC, then the deleted files cannot be recovered by any software on the market. So you may save your time and money for finding a ssd deleted file recovery. If you are not
90%-100% Success Rate of Recovery - if your disk happened to be a non-ssd disk, then it would be of high chance of success rate of recovery when you did not make any further changes like data saving or moving...
Updated on March 18, 2018
---
Related Articles
Hot Articles
Previous: where are deleted files in windows 10