How do I recover permanently deleted files from my PC?
When come to normal office crowd, we often have to face the same problem, accidental deletion constantly happens, as frustration follows, deal with it or give it up? I suppose as a contracted stuff member of certain office, giving up is rather convenient decision, but how about we give it another try like we always does.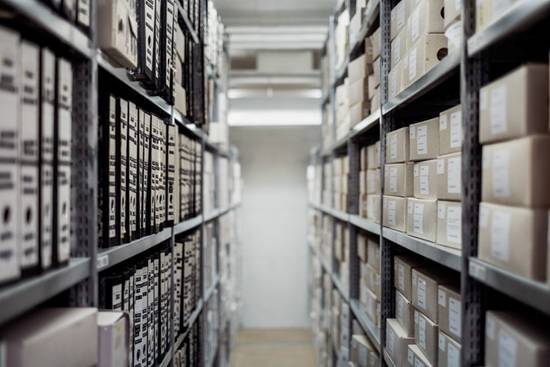 Option A:
Restoring Point
This is one of the most common options for people who obtained a habit of backing up their files constantly. The steps are rather easy, for intance, first thing you need to do is set up a restoring point on your computer running any windows OS. 
The Rest is much simpler than ever that all you have to do is go to the file location, right-click on it, select "previous version" from the menu bar.
Option B:
CMD Recovery: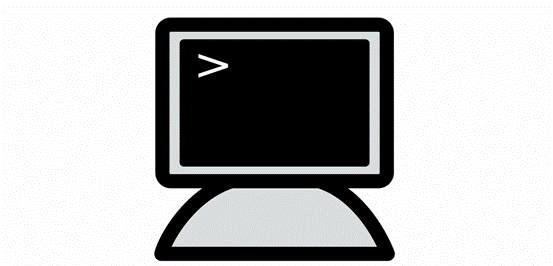 Restore -The restore command is used to restore files that were backed up using the backup command. The restore command is only available in MS-DOS. The backup command was only available up to MS-DOS 5.00 but the restore command was included by default with later versions of MS-DOS to provide a way to restore files that were backed up in previous versions of MS-DOS.
If it is a bad sector-Recover: The recover command is used to recover readable data from a bad or defective disk. The recover command is available in Windows 8, Windows 7, Windows Vista, and Windows XP.
Msbackup: The msbackup command starts Microsoft Backup, a tool used to back up and restore one or more files. The msbackup command is only available in MS-DOS. The msbackup command was replaced with Microsoft Backup beginning in Windows 95 and then Backup and Restore in later versions of Windows.
Option C:
Recovery software
ICare Recovery - " iCare Recovery Pro covers all functionalities for recovering files plus its unique 'Deep Scan Recovery' and 'Deleted Partition Recovery' buttons provides better results for file rescuing. As one of the best data recovery solutions, iCare Recovery Pro is designed for comprehensive data losses. This software can bring data back after simple deletion, file losses without reason, unreadable/damaged digital drives, virus attack, ghost wrong partition, unexpected crash, system failure, raw file system, not formatted drive, formatted partition/sd card/flash drive/external disks/memory card, etc."
Undelete data with best file recovery utility:
Simply download the data recovery software and then start to undelete your files removed no matter accidentally or intentionally deleted from your PC.

EASEUS
Recover deleted, formatted, inaccessible data from different data loss situations
RECUVA
Accidentally deleted an important file? Lost files after a computer crash? No problem - Recuva recovers files from your Windows computer, recycle bin, digital camera card, or MP3 player!
STELLAR data recovery-
Complete Data recovery software to recover lost or deleted data from different storage devices such as internal & external hard drives, pen drives, memory cards, etc. Stellar Phoenix Windows Data Recovery – Free Edition also helps in retrieving the lost or deleted partitions of the hard drive.
MINITOOL power data recovery- can recover data from hard disk drive, mobile hard disk, SD card, USB flash disk, memory card, optical disc and other storage media.Professional and free data recovery software for Windows supports digital media recovery, such as image, audio, music, email and text recovery.This free data recovery software is free to recover 1GB data.
For most users, they can be able to perform recovery via those methods above, so what you can do is simply follow and implement.
Option D:  Powershell recovery

Recover-Recoverable Item [-RecoverableItem] <RecoverableObject[]> [-RecoveryOption] <RecoveryOptions> [-RecoveryPointLocation <RecoverySourceLocation[]>] [-JobStateChangedEventHandler <JobStateChangedEventHandler>] [-RecoveryNotification <Nullable`1>] [-Verbose] [-Debug] [-ErrorAction <ActionPreference>] [-ErrorVariable <String>] [-OutVariable <String>] [-OutBuffer <Int32>]
What you will need to recover via above methods-
1.       Recoverable Object
2.       Recovery Options
3.       Recovery Point Location
First you will need to get a recoverable object. Hopefully I explained the whole thing thoroughly.is it absolutely easy to recover through this stage? Wrong, it requires three variables and those have to be indexed into the get-recovery point cmdlet so technically you get two cmdlets for the price of one in this content shown as below.
You will be creating three variables
1.       $pg = get-protectiongroup –dpmservername dpmserver1
a.       This will return an array; assign an index value to the first one you see as 0, the second one will be 1
2.       $ds = get-datasource –protectiongroup[$pg_arrayindexvaluefromabove]
a.       This will return an array
3.       $rp= get-recoverypoint –datasource[$ds_arrayindexvalue]
4.       $gr = get-recoverableitem –recoverableitem $rp[0]
Once you have the above three variables created you can now determine which recovery point you want to restore.  No, we are not done yet but we now have most of the information necessary to perform the recovery.  Just a few more variables and we are done.
Let's look at recover-recoverableitem again.  This time we will look at the bare minimum that you will need to get your bosses file restored so you can get out the door to go home.
Recover-RecoverableItem [-RecoverableItem] <RecoverableObject[]> [-RecoveryOption] <RecoveryOptions> [-RecoveryPointLocation <RecoverySourceLocation[]>]
Recover-recoverableitem requires 3 pieces of information.  We have the recoverable object in the array index value from $rp above.
We also need recovery options ($rop.)  This is another variable.  It takes information that you input and when the item is recovered, it uses these variables to overwrite the file, restore the file, etc…
 $rop
Once we have the $rop variable we can finally restore the file.
You can see from the above screenshot that we are now in progress of putting the file back where it came from."
By Walt Whitman
$Affectedfile = Get-Content C:\temp\test.txt # affected file name list
foreach($s in $Affectedfile)
{
[string[]]$file = [io.path]::GetFileNameWithoutExtension("$s") #searching file
$find = Get-ChildItem -Path c:\backup\* -Include $file -Recurse # The Path here is restrored Backup location
$SourceDirectory = $find.Directoryname
$sourcefile = $find.FullName
$targetfile = $s.Split("\")[-1]
$TargetDirectory = $s.trim($targetfile)
Write-host " '"$targetfile"' will be replaced with '"$file"' on the folder '"$TargetDirectory"'" -ForegroundColor Green
Copy-Item -Path $sourcefile -Destination $TargetDirectory -Confirm
Remove-Item -Path $targetfile -Confirm
}
By Kamaraj Ulaganathan –According To Him Verified On Most Window Platform Except Windows 10
<#
Parameters: Folder Path, File to Restore, Deletion Date
Example Usage:
.RecoverFile.ps1 "ClientNameFolder201023" "mydoc.pdf" "2010-08-04 09:54:24.117"
#>
$filePath = [IO.Path]::Combine("D:ClientData", $args[0] )
$fileName = $args[1]
$dateDeleted = Get-Date $args[2]
Write-Host "Restoring '" -NoNewLine
Write-Host $filePath -NoNewLine
Write-Host $fileName -NoNewLine
Write-Host "' which was deleted on '" -NoNewLine
Write-Host $dateDeleted -NoNewLine
Write-Host "'"
$recoveryDate = Get-Date $dateDeleted.AddDays(-1).ToShortDateString()
$pg = Get-ProtectionGroup -DPMServerName DPMSERVER01 | Where-Object {$_.FriendlyName -eq "Document Repository Data"}
$ds = Get-Datasource $pg
$so = New-SearchOption -FromRecoveryPoint $recoveryDate.AddDays(-1).ToShortDateString() -ToRecoveryPoint $recoveryDate.ToShortDateString() -SearchDetail FilesFolders -SearchType exactMatch -Location $filePath -SearchString $fileName
$ri = Get-RecoverableItem -Datasource $ds -SearchOption $so
$ro = New-RecoveryOption -TargetServer CLIENTDATASERVER01 -RecoveryLocation OriginalServer -FileSystem -OverwriteType overwrite -RecoveryType Recover
$recoveryJob = Recover-RecoverableItem -RecoverableItem $ri -RecoveryOption $ro
#4.3 Wait till the recovery job completes
while (! $recoveryJob.hasCompleted )
{
# Show a progress bar
Write-Host "." -NoNewLine
Start-Sleep 1
}
if($recoveryJob.Status -ne "Succeeded")
{
Write-Host "Recovery failed" -ForeGroundColor Red
}
else
{
Write-Host "Recovery successful" -ForeGroundColor Green
}
By Brian M
Updated on 3/16/2018
---
Related Articles
Hot Articles
Previous: undelete permanently deleted files from computer