Recover Permanently Deleted Company Files from Emptied Recycle Bin
Cannot Find My Old Files Back after a Hard Drive Formatting in Windows Computer?
"Hello! friends! This morning, I accidentally deleted my company files off from the computer Recycle Bin permanently. What can I do now to recover files from Recycle Bin on my Windows 7 computer? In fact, I really did not mean to erase anything off from my computer. But, the computer popped out a message saying the Recycle Folder was too big and needed to be emptied. Hence, I did perform the emptying process there and deleted everything inside this folder permanently without checking the file names. But, many of my important company files were deleted several days ago and also got permanently erased with that Recycle Bin emptying process. What am I supposed to do now to recover permanently deleted files on Windows7 PC? Any solution will be highly appreciated here!"
Hello, friends! Even though you cannot find or view any original computer files after emptying your PC Recycle Bin, your deleted important company files are not really erased off from your computer hard disk permanently. Before they are really corrupted and become irrecoverable for newly rewriting data on the same computer storage space, perform deleted file recovery processes on your computer internal hard disk and see whether all your wanted company files could be rescued and accessed smoothly.
Your Company Files Are Not Erased Right Now after the Deleting and Recycle Bin Processes
Generally, when people delete or shift delete some computer internal hard disk files, videos, documents, games, applications, songs and more information, these original computer files will not be really immediately erased or destroyed. Instead, they will be automatically moved the computer Recycle Bin folder and stored there till this Recycle Bin folder is emptied completely. In other words, before you really perform the emptying process there, as long as you are able to find the original files from this Recycle Bin folder, you surely can easily click "Restore" function to get these deleted files back. However, if you do have deleted them and also emptied the Recycle Bin folder, also do not worry. Even after the Recycle Bin emptying process, these deleted files are also not really wiped off from your computer internal hard disk. Before you rewrite them all with new information on the same internal storage space, you are also able to take them back by simply using computer hard disk data recovery software.
Recover Lost Data with Deleted File Recovery Software after Emptying Recycle Bin Permanently

Like the file deleting process, the computer Recycle Bin emptying process will also not permanently erase anything off from your computer internal hard disk in reality. That's also why it is possible for people to undelete hard disk files and recover deleted documents, films, songs, videos, messages and more information back. Hence, you'd better not panic to make things worse right now and merely stop adding anything fresh to your computer hard disk with deleted file loss issues. And then, download and install deleted file recovery software on another storage device to see whether your lost computer files are still recoverable.
Go recover your files back step by step after emptying computer Recycle Bin:
Step1. Download and launch deleted data recovery software on a different storage device in case that the software data could rewrite your deleted computer files.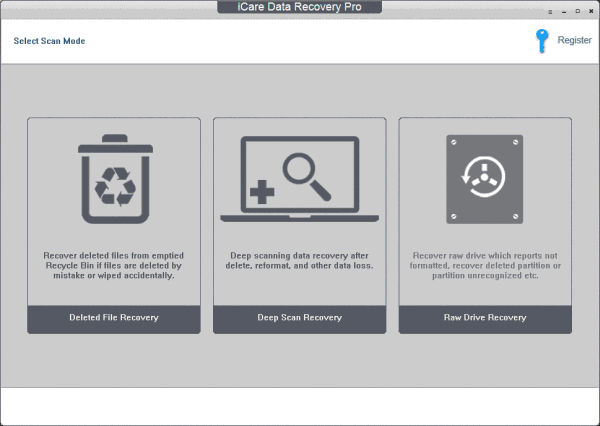 Step2. Run this data recovery software on your computer and select deleted file recovery related mode to scan computer hard disk.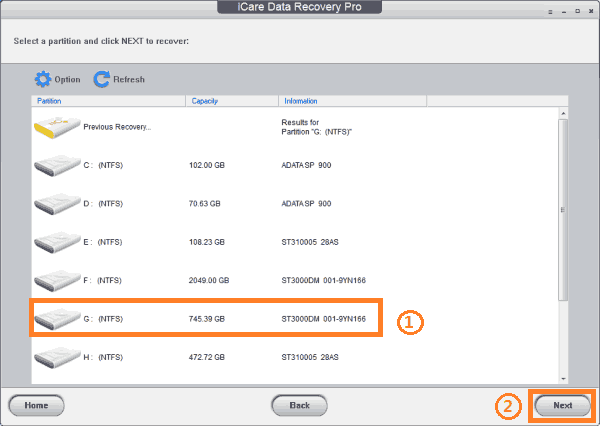 Step3. Preview the scanned company files and mark the recoverable ones out.
Step4. Save and back up the restored company files on another storage device to avoid data recovery failures.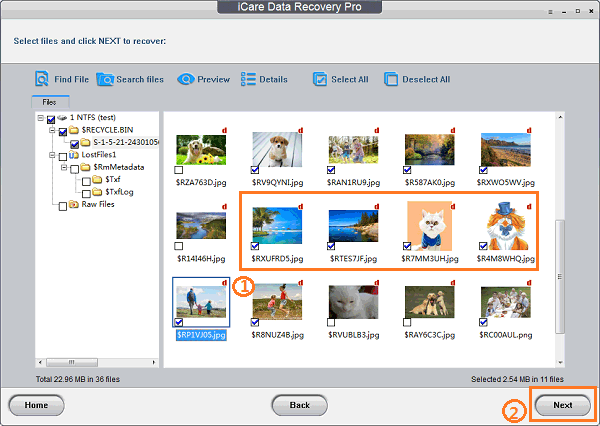 Please Note:
*Perform a deep hard disk scanning process there to scan the original files out as many as possible.
*Preview the found files to check whether all your desired company files are all recoverable before purchasing a data recovery tool code.
*Back up retrieved important company files on other storage devices well immediately after data recovery processes. Also learn lessons to make data backups well from now on.
Check Recycle Bin Folder Files One by One Carefully before Any Deleting or Emptying Process
In fact, it is really not a good habit to delete any computer hard disk data or empty computer Recycle Bin without checking files carefully, since it is really possible to increase the chances of losing very, very important data by wrongly selecting or erasing still useful stuffs. Hence, whenever happens to you, always check the chosen files, folders and Recycle Bin carefully before any deleting or emptying process. For example, when you do have to delete a memory card folder that is full of photos and videos, merely open the folder and check file name one by one carefully to make sure they all are useless in advance. When you are asked to empty the PC Recycle Bin since this folder is too big again in the future, also firstly open this Recycle Bin folder to verify whether there are still some crucial files that cannot be deleted or erased yet. Overall, always double check the data before any deleting, emptying, formatting or reformatting processes.
Please Note: In case that any unexpected computer hard disk problems happen to you and causes you file loss troubles, always store very, very important information on several hard disks, external drives or storage devices well in the future.  
It is almost impossible to recover permanently deleted files without software, so free download the software for deleted file recovery now!

---
Related Articles