Recover Permanently Deleted C Drive Data from Recycle Bin
Delete Pictures, Music, Videos and Files from Virus Infected C Drive. What to Do Now?
"Hello, friends there! I have a question about how to recover permanently deleted C drive contents from computer Recycle Bin? Honestly, I have stored all my precious music, pictures, videos, documents and files on the computer local disk C drive and had no time to prepare and update the data backups yet. However, this morning, this PC C drive got virus infected and the installed virus cleaning software suggested me to delete something suspicious. But, since I was playing a very interesting game and paid no much attention to that virus infection suggestion pop-out, I just accidentally deleted many file folders stored on that C drive and this C drive finally became zero. Everything inside seemed to be permanently deleted. And nothing also can be found from the Windows 7 PC Recycle Bin. Do you have any idea to help me recover permanently deleted files from Windows computer? Is it possible to recover files deleted from Recycle Bin? What can I do now to take my songs, videos, pictures and files deleted back? Please help me!"
Ultimate Recover deleted files solutions
Hello, friends! In your cases, even though you do have accidentally deleted some pictures, videos, songs and more C drive contents due to virus infection and also found nothing original back from Recycle Bin, it is possible for you to take these permanently deleted files back from your computer internal hard drive partitions or Recycle Bin. What you are supposed to do now is only to download and install deleted file recovery software to recover lost PC information back before you write anything new to the same C drive to make everything worse.
Video - recover deleted files with iCare Free
Have You Cleaned All Possible Viruses off from Your Windows 7 Computer?
When computer hard drive partitions, like your local disk C, are detected with virus infecting or attacking, it is necessary to delete or erase everything dangerous off from your computer hard drive at first in case that the possible vicious threats will damage more important data or even corrupt your computer components, like your inserted hard drives, external drives, flash drives and more devices. Hence, in your case, it is not incorrect that you have followed the virus infection suggestion message to delete all suspicious files and folders. Honestly, in case of worse troubles, before you perform data recovery processes on your Windows 7 computer, you'd better take a deep antivirus scanning process there and remove all possible threats completely off from this computer C drive or entire PC internal hard drive. And what you can do now is only to run your antivirus software there and delete or separate all possible dangerous information. And then, after cleaning all viruses up, you can start to restore your deleted files without any worry. Overall, no matter what your situation is now, remember to clean all threats up at first.
Please Note:
*If the installed antivirus software doesn't work as effectively as possible, go uninstall it and launch a better one for your computer.
*If the antivirus software is outdated and needs to be updated, also download and install the new updates firstly to find and erase all possible threats off from your PC completely.
Recover Permanently Deleted C Drive Data with Deleted File Recovery Software
When you do have erased all possible viruses off from your computer C drive, go download deleted file recovery software to undelete files back from your computer. Moreover, no matter how badly your deleted file loss trouble goes, do not randomly search and select a data recovery tool online to go on the data recovery processes. Why? Some unreliable data recovery software searched over the internet also is able to rewrite original C drive data, let it irrecoverable and makes everything worse. Hence, no matter what happens, always select data recovery software carefully to recover permanently deleted files from C drive with success.
Here are simple steps for you to follow:

Step1. Download and install this free trial version of your selected deleted file recovery software on a different PC hard drive or storage device.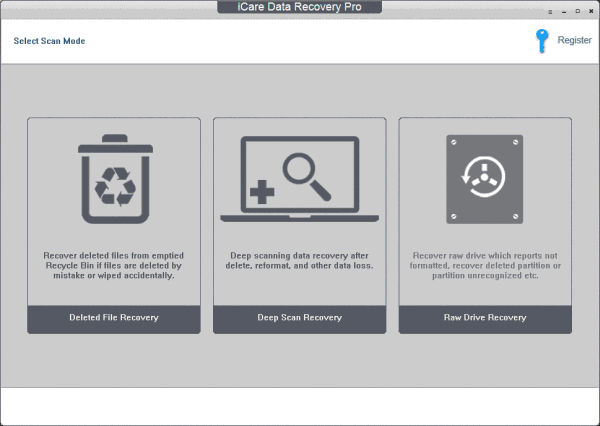 Step2. Choose a proper data recovery mode according to the software description listed on its official site.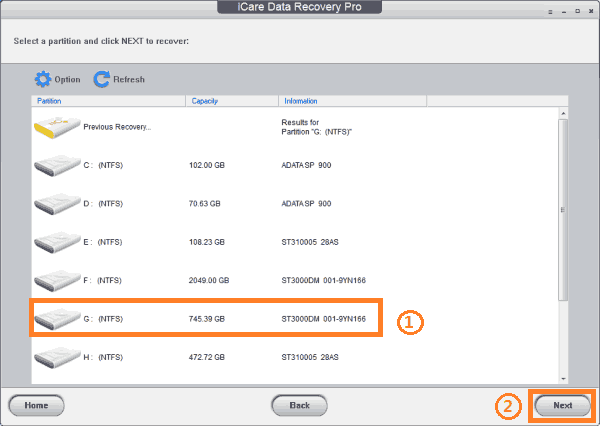 Step3. Select this virus-infected C drive and go scan it thoroughly with patience.
Step4. Choose another available hard drive, flash drive or devices to hold all restored C drive pictures, videos and files.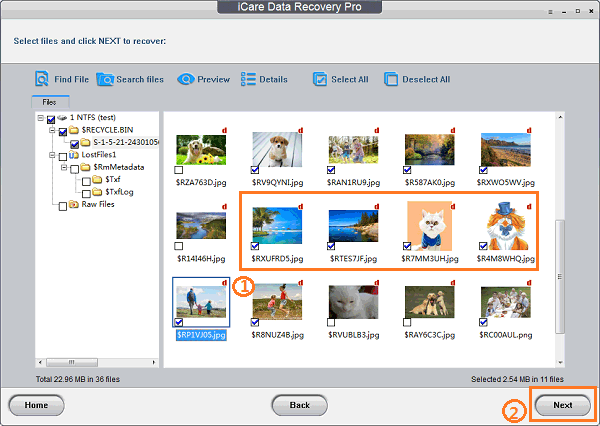 Please Note:
*In case of data recovery failures, do not download and install data recovery software on the original C drive before data recovery. After data recovery, also prepare a different storage device to save al retrieved data.
*In case of choosing an unworkable data recovery tool, always try the free trial version firstly and go preview the found pictures, documents and files to evaluate whether it is worth its regular price.
*In case of encountering the similar computer partition data loss troubles, remember to make partition data backups well and also update data backups timely in the future. Also go try partition data recovery software when you do have faced up some partition related data loss issues.
People Also Accidentally Delete Files from C Drive When…
Generally, in daily use, people often can accidentally deleted important files off from computer C drive due to many reasons, except the above mentioned virus infection issues. And here are some major ones for you to learn more:
1). Computer suddenly Turns off during C drive data transferring processes.
In some cases, people are also able to accidentally delete very crucial files, songs, movies and more information off from computer local disk C drive when computer shut down itself during after they have cut and pasted some files and folders to another partitions, external drives, flash drives or storage devices.
2). Empty computer Recycle Bin once people have deleted C drive data. 
Do you have a habit to empty computer Recycle Bin once you do have deleted something off from computer partitions, like the C, D, E or F partitions? Honestly, if you do not want to accidentally delete something important off from computer Recycle Bin and cope with some permanently file recovery issues, you are supposed not to rush to empty your PC Recycle Bin so quickly in the future.
3). Shift deletes some files and folders by mistake.
Have you ever tried to shift delete some trash files and folders and finally find you do have mistakenly erased some precious computer contents instead? This is also able to be one of the causes why people accidentally delete files from C partition without data backups.
However, no mater which one of them you do have met in the future, do not rush to overwrite your C drive and go start data recovery software to take everything important data back. Of course, always make C drive data backups well on different devices to avoid all possible data loss issues.
---
Last updated on Aug 30, 2021
Related Articles
Data Recovery Software > Howto > Recover Permanently Deleted C Drive Data from Recycle Bin