Recover MP4 Videos from Phone Micro SD Card after It Stops Working
Samsung Phone Micro SD card Stops Working. How to Recover My MP4 Videos?
"Hello, everyone there! My 8GB Micro SD card is used on my Samsung Android phone and helps save several MP4 videos that I have recorded recently. However, one day, this Android phone memory card just stopped working and no video inside could be accessed. After extracting and retrying this phone memory card there several times, I eventually took it out and see how it showed on my Windows 7 laptop. And this Android phone Micro SD card just said not formatted. But, I just cannot format this memory card to wipe these videos since I did prepare no extra backups elsewhere. Do you get any idea to recover data from Android phone Micro SD card requiring formatting? And my tried phone memory card data recovery software found online just said I had to paid firstly when I needed to restore data over 20MB. But, I was not sure whether it helped me out or not. Is there anything that I can do to take my recorded video files back? Thank you for any response!"
Hello, friends! Have you previewed the photos, documents and files that have been scanned by that phone memory card data recovery software before you are asked to pay? How much of them could be viewed well there? If most or even all of your lost Android phone Micro SD card data could be previewed well, it seems this software works really effectively. If it is necessary, go purchase a code for farther data recovery. But, if it find no desired data or has a too high price, go search and try another Samsung Android phone data recovery tool online to take chances.
Insert Phone Micro SD Card to Your PC and Go Use MP4 File Recovery Software
When mobile phone memory card with much important information, like your Android phone Micro SD card with precious MP4 files, suddenly stops working and cannot be accessed on your phone, do not give up your hope too early and go insert it to your computer to check whether this phone memory card is still recoverable. Moreover, in such cases, no matter which type of phone memory card error problems you have encountered, like memory card not formatted error,corrupted sd card, RAW file system error, blank or unsupported file system error, virus infection problems and more, do not rush to format or rewrite this card to cause any worse data loss trouble. And merely download and apply memory card file recovery software to recover lost phone card data back. And in your case, you are supposed to end adding new data on that Samsung phone Micro SD card and go try MP4 file recovery software to take your lost MP4 videos back before any format.
Just go follow the below steps to recover your lost phone videos back:

Step1. Install your chosen data recovery software on your PC partitions and open it up to pick a proper data recovery mode.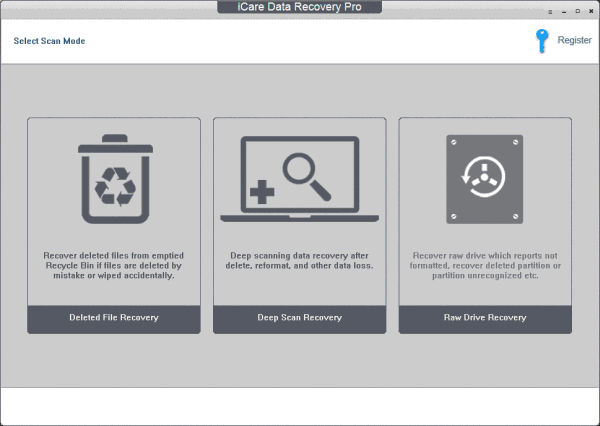 Step2. Highlight your phone Micro SD card with MP4 video lost and perform a deep scan there.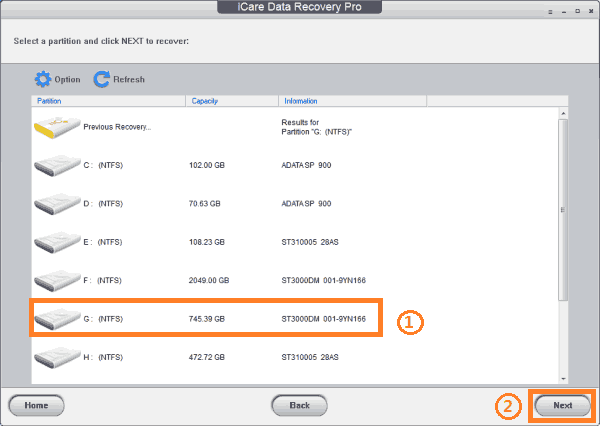 Step3. Preview the scanned documents, pictures and more files to check its efficiency before any purchase.
Step4. Recover lost information to external hard drives, flash drives or memory cards in case of data recovery failures.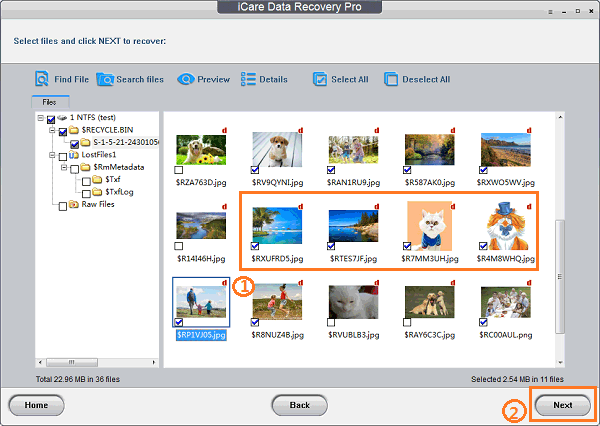 Please Note:
*If you do have to purchase a data recovery software code, go try more data recovery tools and check their device scanning results carefully.
*If you do have no extra phone memory card for future use, you'd better format your Micro SD card to restore its functional use after backing up all restored MP4 videos, files and more data well.
*Also learn a lesson to make phone memory card data backups from now on.
Read More Related Phone Memory Card Data Loss Situations:
Such mobile phone memory card data recovery software helps cope with many related memory card data loss troubles easily and effectively when your personal cell phone Micro SD card, CF card or SD card stops working suddenly. Merely go read more related situations here:
Situation1: Hello! I have a Samsung Galaxy mobile phone and used an 8GB SanDisk Micro SD card inside to hold all possible phone information. However, recently, when trying to read some documents inside this mobile phone, it just says there is no memory card inserted. I just take the battery out and reinsert it again. But, get no luck. So, I do have to check it on my Windows XP laptop and find this phone Micro SD card is shown as RAW in Disk Management. There is also an error message saying: "The card is not formatted. Do you want to format it now?" Do I have to format this phone memory card if I still wonder to re-use it as before? How about my left memory card files? What am I supposed to do for rescuing the left Samsung phone information inside this memory card? Thank you very much!
Situation2: Hey, friends there! My Android mobile phone recently asks me to format my 32GB Micro SD card no matter when I try to open it and access my phone messages saved there. Do you have any idea with it? I do have tested it with CHKDSK on my Windows 8 notebook with a card reader. But, it says the CHKDSK is not available for RAW drives. Does that mean this Micro SD card gets a RAW file system? What can I do now to remove this RAW format error and also retrieve my Samsung phone data? Any idea could be really appreciated here! Thanks! 

---
Related Articles
Hot Articles