Recover MP4 Files from Quickly Formatted Micro SD Card in My Inspire Drone
Quick Format Micro SD Card of My Inspire Drone. How to Recover My MP4 Files Inside?
"Hello, I have an Inspire 1 drone and used its camera to record many beautiful MP4 videos. Moreover, all of these MP4 files are stored on a 32GB Micro SD card and they are nearly 4GB totally in size there. However, recently, I just accidentally formatted this Inspire drone memory card and all left MP4 files are not extracted out yet. And is there solution to perform MP4 file recovery processes for taking my recorded videos back? Or do you have any idea to recover data from quick formatted memory card? Any useful solution could be greatly appreciated here! Thanks!"
Hello, friends! Whether you can recover your lost MP4 videos from that Inspire Drone Micro SD card often depends on how many new stuffs you have saved on the same device memory card after that quick format. However, no matter whether your desired video files are overwritten by new stuffs completely yet, the related memory card format recovery software really helps scan your 32GB Micro SD card and recover the lost original data that has not been damaged yet. Hence, do not rush to take more videos, photos or files on this 32GB memory card and see whether your 4GB of precious video files are recoverable or not.
Do Not Quick or Full Format Device Memory Card before Preparing Data Backups Well
This time, no matter which Inspire drone memory card problem you have encountered, like memory card not formatted error,corrupted sd card memory card showing blank and asking to format or memory card RAW file system error and more, and why you have performed a quick format on this Micro SD card, the mentioned data recovery software is really a chance for you to take your recorded MP4 files back before everything goes worse. And next time, no matter what type of device memory card problems you have faced up to, always do not perform a quick or full format there before you prepare enough card content backup copies on other drives, memory cards or devices well. Why? Only in this way, you can easily find original card information back as soon as possible when you do have lost something very, very important due to accidental quick format, full format or reformat.
Please Note: No matter whether you have formatted your memory card or not, write no new documents, films, songs and more data on this original memory card in case of permanent data loss issues.
Perform a Quick Format Recovery from Your Device Micro SD Card or Memory Card

In your case, extract that quick formatted Micro SD card out from that Inspire drone and insert it to your PC or computer with a card reader. And then, download and install quick format recovery software there to get your lost files back. Want to know why? After that quick format, your Micro SD card MP4 videos are not really erased immediately and could be restored back with the help of professional data recovery software before they are completely replaced by new data on the same memory card. Hence, go take a related data recovery tool to see whether it works for you.
Here is the quick formatted Micro SD card video recovery tutorial:
Step1. Launch software on your computer and choose a wanted data recovery mode on its main screen.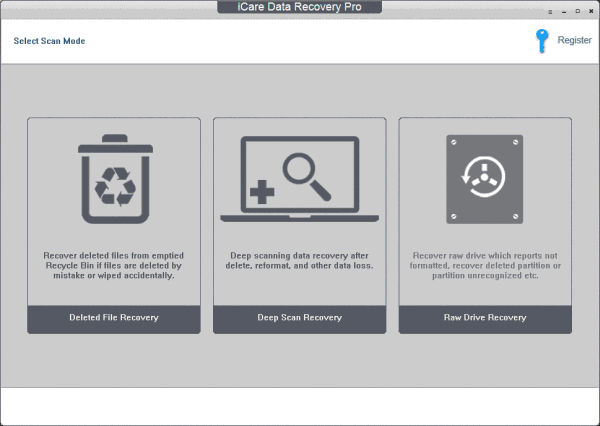 Step2. Scan your quick formatted Micro SD card and go preview the scanned files and photos, if necessary.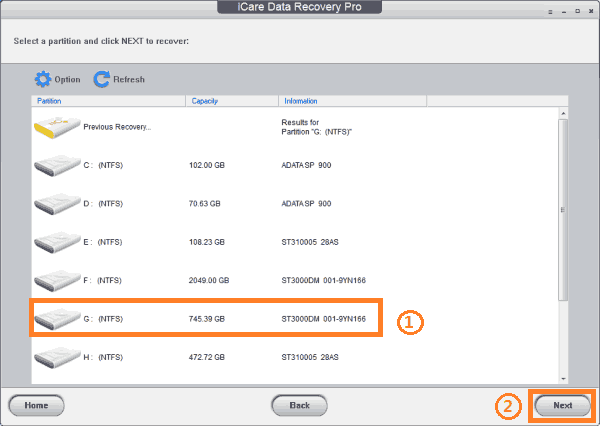 Step3. Recover the desired MP4 files to another computer storage device in case of data recovery failures.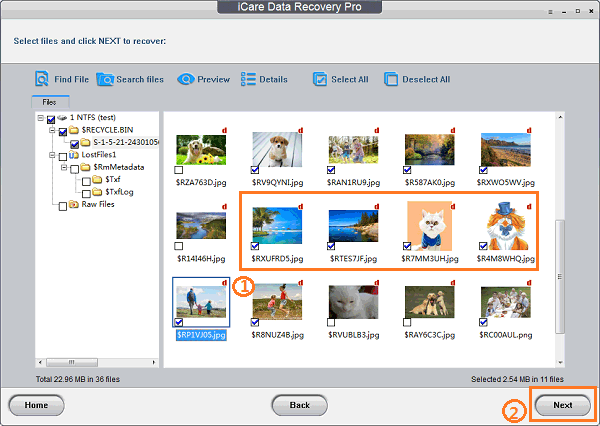 Please Note:
*Choose a free or paid data recovery tool based on your own conditions.
*Unlike photos, documents and the like files, the Scanned videos often cannot be previewed there. Hence, firstly check the scanned files to see whether it deserves the money before any purchase. 
*Such micro SD card data recovery software often can not only help recover MP4 files back and also take many prevailed files back, including pictures, songs, mails, text messages, PPT/Excel/Doc documents and more files.
What Are the Differences between a Quick Format and a Full Format?
Have ever heard that there are two types of memory card formatting processes and wanted to know the difference between a quick format and a full format? OK! Generally speaking, the quick formatting process often will only rewrite the saving paths and other recording information of the memory card files and make them all invisible on any computer, PC or the like machines. Hence, a quick formatting process could be performed really fast and also will not really wipe everything stored out completely. That's also why it is names as quick format. However, the full formatting process will scan every sector of your storage device one by one, mark the bad sectors and make all stored information unreadable as well. Hence, a full formatting process takes a really long time to be finished and also will not really erase everything immediately. That's also why it is regarded as a full format. However, no matter how different they are, the left drive information is not completely lost and could be retrieved back at the aid of free data recovery program.

---
Related Articles
Hot Articles