Recover MOV and JPG Files from Reformatted 32GB SD Card
SD Card with Nearly 12 GB of Photos and Vides are Reformatted When It Is in RAW?
"Hello! I have 32GB SanDisk SD card that has held totally about 12GB of JPG photos and MOV videos of last year and generally use it on my Sony digital camera. However, yesterday, when trying to read it on my Dell notebook with this Sony camera, this memory card just could not load there and I could also not access any video or photo inside. And This SanDisk SD card was in RAW and required to format while it is directly inserted to the same PC with a card reader. So, I did started RAW SD card recovery software there and formatted this camera memory card while I thought that data recovery software had taken all my lost camera information back. But, nearly all retrieved SD card photos and videos were already damaged and could not be viewed. Hence, I performed a twice formatting process and data recovery process there again. But, also get no good data recovery result. Has anyone there had good experiences to recover data after reformat? Or anyone has good suggestion to unformat SD card to recover files? Thank you very much!"
Hello, friends! Which data recovery software have you used to scan your reformatted camera SD card? Where did you get it? From your case description, it seems not to work as well as you think. Merely stop your corrupted sd memory card formatting or data recovery scanning process and go choose another effective camera SD card data recovery tool to take chances.
No Panic! Recover Reformatted SD Card Data with SD Card Photo Recovery Software
When digital camera memory card, like your 32GB SanDisk SD card, is in RAW format, the formatting process really helps in converting memory card RAW to FAT32 and restore its functional use. However, it will also increase the chances of damaging your reserved camera card information, especially your desired MOV videos, and making them all irrecoverable. Hence, in such cases, the immediate formatting or reformatting processes are not suggested to be done. But, now, in such situations, also don't panic! Stop rewriting this camera SD card to cause no permanent data loss and go start SD card photo recovery software to recover your Sony camera MOV videos and JPG photos.
Here are simple steps for you to recover deleted photos videos from SD card for free after formatting:

Step1. Close all other computer applications and download useful data recovery software to your PC partitions.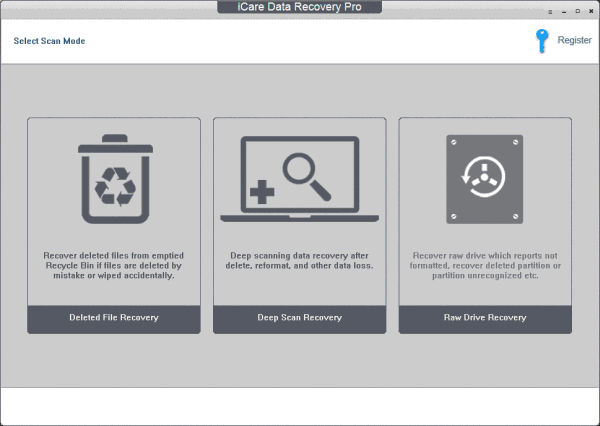 Step2. Run it well there and select a data recovery mode that is workable with your reformatted memory card data loss troubles.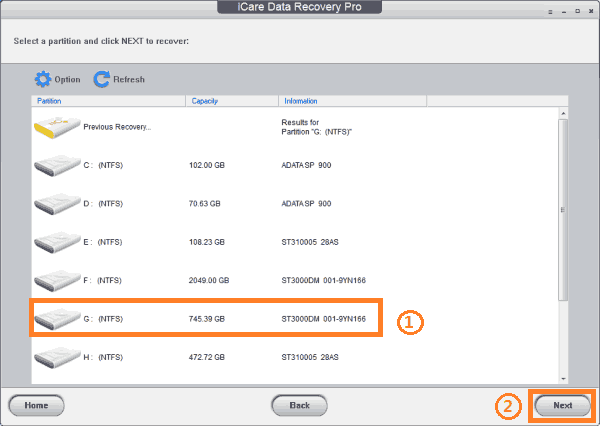 Step3. Scan this reformatted 32GB SD card and preview the found photos, files and the like contents carefully.
Step4. Recover lost data to another storage device to avoid data recovery failures.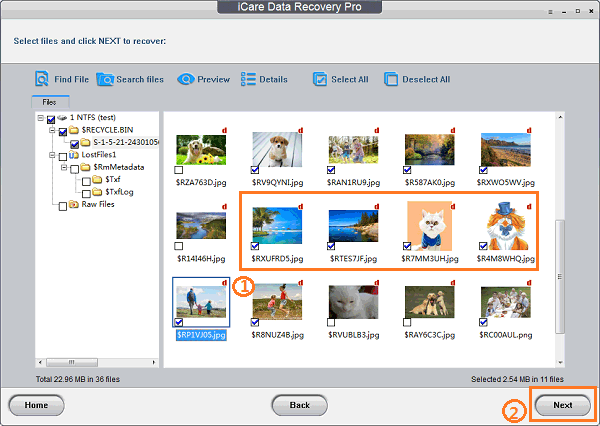 Please Attention:
*Go evaluate whether your selected data recovery software works for you or not by trying its free or trial version at first.
*Go purchase a code to do farther data recovery processes when you do think its trial or free version really helps scan and find much original data successfully. Go preview the scanned stuffs carefully.
*Go allocated a different pen drive, memory card or storage device to hold all retrieved information.
*Go prepare more copies of everything important on different devices in advance from now on.
More Related SD Card Data Loss Troubles That You May Want to Know:
1).Is that possible to get lost data from SD card that is asking to format?
In daily use, when inserting SD card to digital camera, tablet, player, mobile phone or computer, you may also get an error message saying: "The card is not formatted. Do you want to format it now?" or "The inner memory card is not formatted…" etc. No matter what type of memory card error messages you have received, such SD card not formatted error often will make your memory card inaccessible and keeps asking you to format before any use. And just do not format it as you are suggested to cause more troublesome data loss problems and go to recover lost photos on SD card with the help of data recovery software.
2).Is that possible to take lost photos back from SD card that is virus attacked?
When SD card is virus attacked, the antivirus scanning process often should be performed art first to remove all possible vicious threats and then, go format this memory card to clean everything up or not. And then, also select proper data recovery tools to see whether it helps taking anything recoverable back or not.
3).Is that possible to retrieve data from SD card that has got different memory card errors?
When digital device SD card has got some memory card errors and stops your data access, also do not rush to format, rewrite or re-use this memory card in case of worse data loss problems and merely download the related memory card data recovery software to rescue wanted data back firstly. For example, when your mobile phone SD card has blank or unsupported file system error, stop using this memory card and go perform file recovery processes there to rescue lost information before you restore its file system to FAT32.

---
Related Articles