Recover Lost Pictures, Songs, Videos and Files from Fallen Blackberry 9720
My Blackberry 9720 Cell Phone Fell Down and Cannot Be Accessed. How to Retrieve Data?
"Hello, folks there! My Blackberry 9720 mobile phone fell down to the ground since I knocked down by my friends accidentally this morning. And then, when I picked this mobile phone up and tried to access my 8GB memory card, a Micro SD card, which had held a lot of my mobile phone pictures, songs, videos and other files, it said 'media removed'. And till now, I still could not access anything inside this Micro SD card. What can I do now to recover files from Blackberry phone memory card? Or is there a way to fix it? Please help me blackberry file recovery. Any detail could be highly appreciated here! Thank you in advance!"
Hello, friends! In your situation, the "media removed" mobile phone problems could be caused by loose memory card connection issues or seriously damaged phone memory card issues due to that unexpected Blackberry 9720 cell phone falling. And different reasons behind this mobile phone file loss troubles could lead to different data recovery solutions. Hence, do not waste your time in feeling frustrated and go try all possible data recovery solutions, like mobile phone Micro SD card photo video recovery software, to take chances.
Three Possible Situations You Many Encounter Right Now
Fortunately, from your description, your Blackberry 9720 mobile phone memory card seems not to be completely corrupted and becomes irreparable. In other words, there are still possibilities for you to rescue your preferable mobile phone videos, songs, pictures and the like files back. Hence, go read the below possible situations and go see what you are supposed to do right now:
1).This 8GB mobile phone memory card is only loose after that sudden falling. Go reconnect it.
In daily use, any sudden dropping or falling is absolutely possible to loose a mobile phone memory card and let it undetectable. Hence, when your Blackberry 9720 cell phone says "media removed", do not rush to blindly conclude that your mobile phone memory card has already seriously corrupted and cannot be used again. It is also possible to be caused by loose connection. So, shut down your phone and go reconnect this 8GB Micro SD card to take chances. If it is still read well there, go back up all your precious phone data on different storage device well at first.
Please Note: Whatever happens again, always turn off the computer before you extract your phone memory card.   
2). This Blackberry phone Micro SD card is only logically damaged. Go perform phone memory card data recovery there.
When this mobile phone Micro SD card is still undetectable on your Blackberry 9720 cell phone, do not panic! Your phone is also possible to be damaged and gets problems due to that sudden falling. Merely extract this memory card with your desired data and plunge it to your computer or PC. And then, check whether it is accessible there. If this Micro SD card needs to be formatted or this Micro SD card gets RAW file system there, do not rush to format it. It seems to be only logically damaged and could be restored with the help of data recovery software. Hence, go perform memory card photo recovery processes there to take your photos, videos, songs and more back firstly. 
3). This Blackberry 9720 phone memory card is physically damaged. Go consult data recovery companies for help.
Of course, in actual cases, this Blackberry 9720 mobile phone memory card is also possible to be physically damaged and could not be repaired permanently due to that dropping. And when your 8GB phone Micro SD card also is not able to be detected on different computers after extracting it out from your phone, it seems to be seriously damaged. Merely go consult data recovery companies, agencies or shops to see whether your original information is recoverable or not.
Simple Steps to Retrieve Blackberry Phone Files with Phone Memory Card Data Recovery Software
Find your Blackberry 9720 mobile phone Micro SD card seems to be only logically damaged and asks you to format on your PC? OK! Your phone data seems not to be lost forever yet. Merely download and apply phone memory card photo recovery software to scan this 8GB Micro SD card and recover your lost adios, videos, documents and more phone data back with ease.
Here are simple steps for you:

Step1. Install and run this data recovery software on your computer local partitions.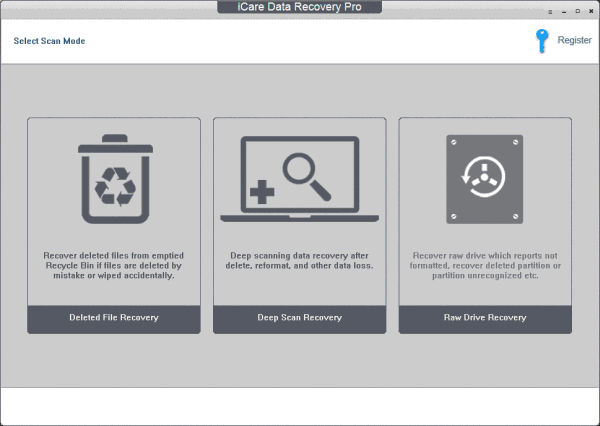 Step2. Select a needed data recovery mode when you are asked to choose from several ones.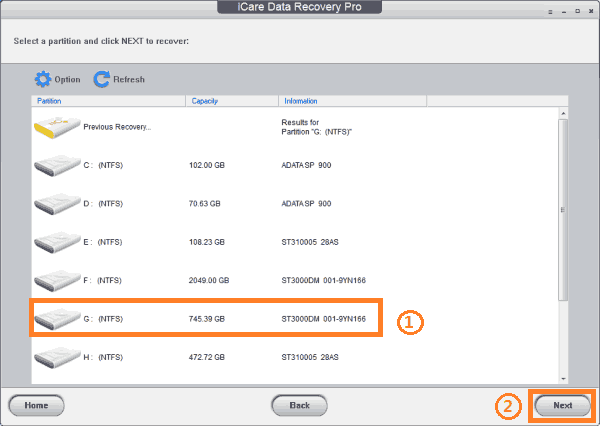 Step3. Highlight this Blackberry 9720 phone memory card and go scan it deeply.
Step4. Preview and recover lost information as much as possible.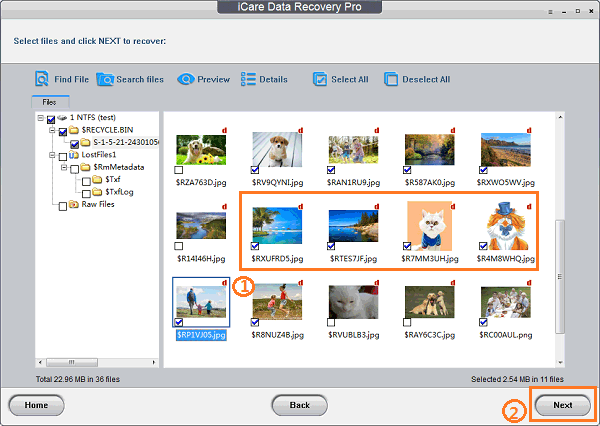 Please Attention:
*No matter whether this phone Micro SD card is really damaged or not, you'd better go add no new data on this memory card to avoid worse data loss troubles.
*Preview the scanned photos, documents, messages and files before purchasing a code for your applied data recovery software.
*Recover the lost information to a different USB drive, external drive or memory card in case of data recovery failures.
*Hope you can learn lessons to prepare phone data backups on several storage devices in the future.
Use Your Blackberry Mobile Phone Carefully in the Future
You'd better do all your efforts not to drop, hit or fall your Blackberry mobile phone again in the future to avoid such data loss troubles, like:
1). Place your mobile phone on a safely location, not too high or on the edge of your desk, etc. 
2). Prepare several phone memory card data backups on different locations or devices.
3). Do not use mobile phone while you are doing some exercises, like dancing, practicing yoga, playing games, etc.
4). Do not place your phone on a place where the children can reach.
Overall, always use your mobile phone carefully in the future.

---
Related Articles
Data Recovery Software > Howto > Recover Lost Pictures, Songs, Videos and Files from Fallen Blackberry 9720