Recover Partition Data after Disk/Computer Crashing
Computer Partitions Are Lost after Drive Crashing. How to Recover Partition Data?
"Hello! Friends there! I have a 250GB Seagate external hard drive crashed last night on my Windows 10 computer while it was building the NTFS structure. And the drive partitions were also accidentally lost at last. But, many of my important computer files, like some personal Word documents, films, songs and more, were stored on these lost drive partitions. And they had not been backed up to my ITB WD USB hard drive yet. Is there any way to recover files from lost partitions after drive crashing? And my searched partition recovery software always stopped working while it was going to finish the deep drive scanning processes. I really did not know why. Can you help me fix drive problems and perform crashed hard drive file recovery process there? Thanks for any suggestion here!"
Hello, friends! Have you stopped using that crashed Seagate external hard drive yet? Honestly, in your case, the more you use that drive with lost partition issues, the worse your data loss trouble will be. Hence, end adding anything new on that drive and go see whether your lost partition data could be taken back with data recovery software here.
3 Steps to Recover Lost Data from Crashed Hard Drive Partition
Honestly, in your situation, no mater why your hard drive has crashed, your lost drive partition information may not be gone permanently yet. Really want to know whether your original drive partition documents, films, songs and more files are still recoverable or not? No panic! Insert this Seagate external drive to your Windows 10 PC again and download Seagate drive partition recovery software to get your desired drive information back as much as possible. 
And here are simple steps for you to take all possible information back with ease:

Step1. Launch the drive partition data recovery software on your computer internal hard drive partitions, not this Seagate USB hard drive.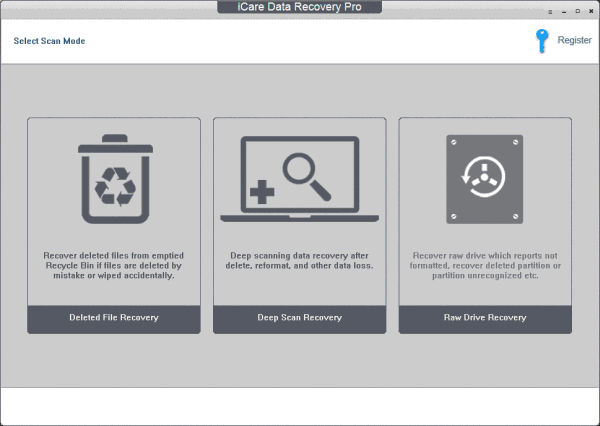 Step2. Click a proper data recovery mode to scan your crashed Seagate drive with patience.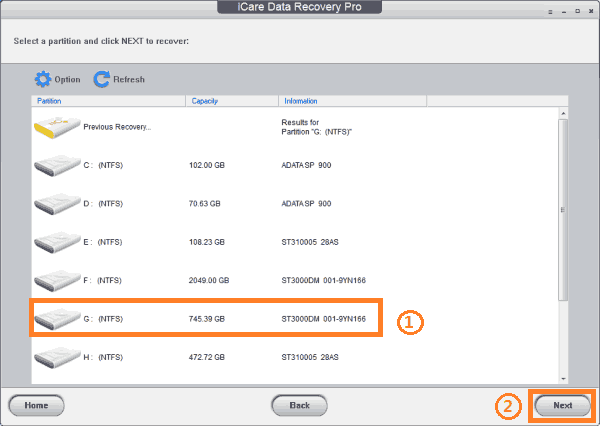 Step3. Preview the scanned files, documents and pictures to see whether you need a code for farther data recovery.
Step4. Recover lost partition contents to computer internal drive partitions in case of data recovery failures.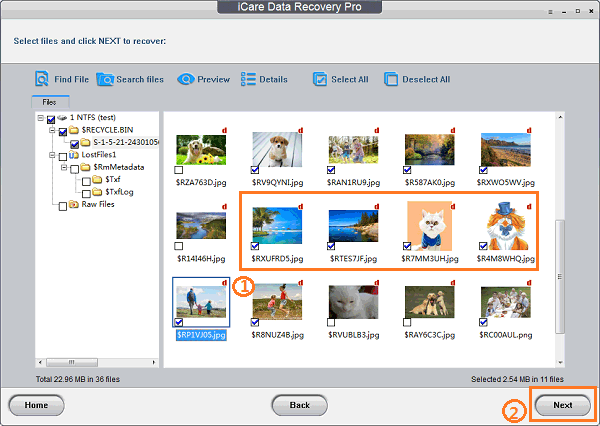 Also read: partition recovery guide
Please Note:
*From your description, your selected data recovery software seems not to work well on your PC. Merely go choose another reliable one instead.
*When you are using a free data recovery tool searched online, there is often no need to purchase. But, also preview the scanned information to check how much original data could be restored at last.
*When the desired data is restored back, also remember to save it all on the local partitions or other storage devices in case of data recovery failures.
What Makes USB Hard Drive Crashed Usually?
Generally, an external hard drive with much important or invaluable data is able to get crashed and bring you drive data loss troubles due to many reasons, like hard drive physical damages, drive virus infection, serious bad sector issues, improper human operations and more. And, in your case, your hard drive has suddenly crashed while you are trying to building the NTFS structure. Have you correctly perform the NTFS structure building process? Have you applied a professional drive partition tool to help you?
Honestly, under your circumstances, the improper structure building process could be one of the reasons behind your sudden drive crash. Hence, always remember to perform any hard drive operations rightly with the guide of some experts in the future. But, now, since your drive has crashed and the inner partitions are also lost already, do not rush to do any wrong operation there and go perform data recovery processes there to take the original partition files back at first. 
Please Note: If you do have merely tried to build your drive NTFS structure by perform a formatting process there, in order to get your lost partition contents back, go try format recovery software to take chances at first.
Some Common Signs That Can Indicate Hard Drive Crash
The related sudden computer hard drive crash often can not only cause you troublesome data loss issues, and sometime also bring you completely corrupted hard drive problems. Hence, in daily use, you'd better always pay attention to your hard drive state and take some precautions to avoid such unexpected hard drive crashing problems. And, here are some common signs that can indicate hard drive crash for you:
1). Computer hard drive produces weird sounds.
The computer internal or external hard drives both consist of some mechanical parts, like the reading/writing points, reading/writing platters and the reading/writing actuator arms. They do produce slight sounds while they are running or in use. However, once your drive has produced some weird sounds, like clicking sounds, your drive may be already physically damaged. Go test it to see whether it is still proper for data storing.
2). Computer hard drive data frequently gets damaged randomly. 
In daily use, the damaged computer hard drive, especially the ones with many bad sectors, also is able to corrupt your stored drive information. Hence, when you stored hard drive data frequently gets damaged without sign, your computer hard drive could be corrupted somehow.
3). Computer cannot complete the drive formatting process.
In some cases, computer hard drive keeps asking to format. And even when you do perform a quick formatting process there, you may also get an error message saying that the computer cannot complete the drive formatting processes. In such situations, your drive also could be damaged and bring you sudden crashing problems in the future.
4). Computer hard drive always gets read errors and other weird errors.
Sometimes, computer always could give hard drive read errors or other weird errors when you try to access the drive on your computer. In such cases, your drive is also able to get damaged somehow and bring your worse problems.
Overall, no matter which one sign you have encountered in the future, always prepare hard drive data backups elsewhere timely to avoid any unwanted data loss troubles. 
---
Related Articles