Recover Lost Data from Malfunctioned Thumb Drive after Sudden Dropping
Laptop Was Dropped Suddenly and Thumb Drive Connected Became Malfunctioned?
"Hello, friends there! My 10GB of thumb drive data was lost by malfunction caused by computer problems. Please help me recover lost USB drive files and photos. Honestly, I was using this 16GB flash drive on my Laptop computer and tried to transfer some newly taken photos from this drive to computer partitions. However, the laptop computer was suddenly dropped from lap level onto the floor, which finally leaded to a data loss trouble that any file inside this flash drive was unable to be read well at all. And, in order to take these lost USB drive photos and files back, I did have tried several data recovery tools searched online, but, none of them could help me recover all desired original stuffs back. Do you have any good recommendation for me to recover lost data from USB flash drive after that laptop dropping? What should I take care right now? Thanks for any idea!"
Hello, friends! How does your malfunctioned thumb drive show on your laptop computer right now? Have you tested this dropped flash drive with CHKDSK or other drive diagnosing software since then? Or have you received some abnormal messages describing the drive problems after reconnecting this drive to your PO again? And in your case, thumb drive data recovery software is really necessary to recover your lost 10GB of original data.

=>> Recommend: 7 usb repair tools to repair damaged pendrive
Why Do You Think Your Dropped Thumb Drive Is Malfunctioned?
What has happened after you do reconnect this thumb drive back to your PC after that sudden dropping? Why do you think this dropped thumb drive is malfunctioned? Honestly, in most cases, when the storage devices are fallen from a high place to ground, people often will encounter some USB drive problems, like:
1). Thumb drive reports: "The disk is not formatted. Do you want to format it now?"
When reconnecting this dropped thumb drive with 10GB of important data to a computer, you do have received a drive not formatted error message and cannot access anything inside? If so, no panic! Your thumb drive seems to be only logically damaged and could be recovered simply by performing a formatting process there. However, as with your left drive photos and files, you'd better do a flash drive not formatted error recovery on this drive to take desired stuffs back before any format.
2).Thumb drive is not formatted due to RAW file system.
When accessing plunged original thumb drive, you are asked to format and this drive is also shown as RAW file system on your computer? OK! No worry! You can also merely go convert RAW to NTFS with simple formatting process. But, in case of losing more crucial USB drive photos and files, data recovery software is also needed before you format this drive to remove its RAW file system error problems.
3). Thumb drive is tested. But, CHKDSK is not available for RAW Drives.
When you think your flash drive is malfunctioned for that sudden dropping, you just use CHKDESK tool to test this drive and only find CHKDSK is not available for RAW drives? All right! Also do not worry. As long as your RAW thumb drive data is not rewritten or corrupted completely by new stuffs placed on the same device, you are able to take them back with the aid of RAW flash drive data recovery software.
So, which one of them have you met? Merely find yours and go follow the suggestion to rescue your wanted flash drive contents back.
Please Note: No matter why you think your USB flash drive malfunctioned, never try to add new photos, videos and more files on this thumb drive in case of permanent data recovery.
Recover Lost Photos and Files from This Malfunctioned Flash Drive at First
Find your thumb drive is still recognizable on your PC, except some drive unformatted errors, unsupported RAW file system errors and the likes? OK! Your USB drive state may not be as serious as you think. And your 10GB of important data stored on this thumb drive is also able to be retrieved back with the help of reliable USB drive data recovery software before everything goes worse. Hence, go download and run data recovery software to rescue your preferable images, videos, mails and more files like this:
Step1. Launch data recovery software on your PC and select a desired data recovery mode.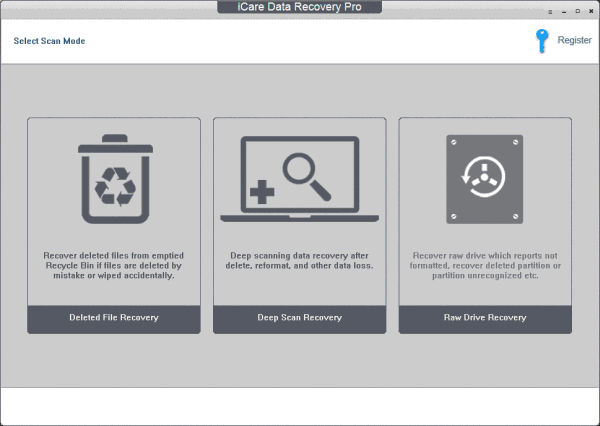 Step2. Scan this malfunctioned thumb drive and go preview the found photos and files.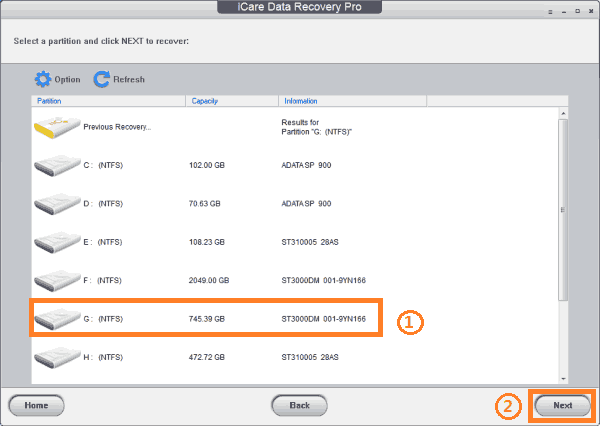 Step3. Recover all desired photos and files to a different flash drive, hard drive or storage device in case of data recovery failures.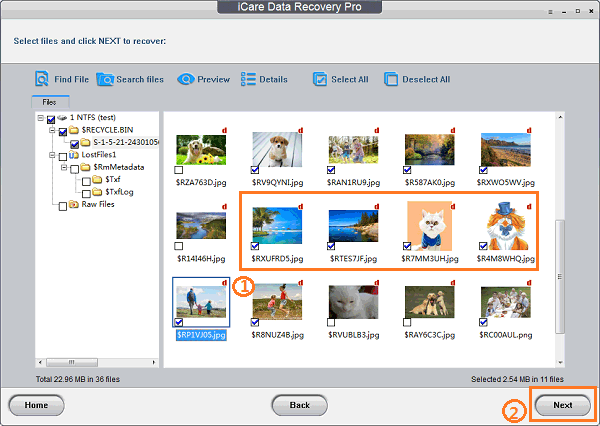 Please Note:
*Choose some read-only data recovery software, like iCare Data Recovery Free, to recover your thumb drive information safely.
*Purchase a data recovery tool only when you do have checked its data recovery scanning results carefully.
*Prepare thumb drive data backups on other drive partitions, external drives or devices well from now on.
Format or Repair This USB Drive after Data Recovery
No matter which type of flash drive problems you have encountered after that laptop dropping, go repair this flash drive after data recovery. If you do have got some physical damages or receive some drive not formatted errors and RAW file system error messages, go format this thumb drive to make it work as effectively as before. But, if it seems to be damaged more seriously, go ask some experts for help at last.
---
Related Articles
Data Recovery Software > Howto > Fix Errors > Recover Lost Data from Malfunctioned Thumb Drive after Sudden Dropping