Recover Lost Data from External Drive That Was Unplugged without Ejecting First
Accidentally Unplug External Drive without Ejecting Firstly. All Files Are Lost!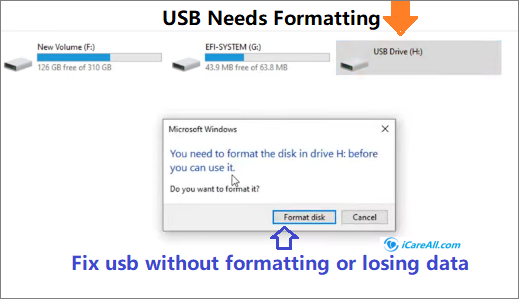 "Hello, thanks for checking my drive data loss problems. In fact, I just accidentally unplugged my WD My Passport USB hard drive wihout ejecting frist when some PPT files inside this external drive are still used on my Windows 7 computer. But, now, all my exteranl drive files, including these PPT files, txt files, movies, audios and the likes, are lost. Does my USB hard drive get corrupted or killed due to that rude ejection? And, now, whenever I tried to access this drive on my comptuer, the computer will say that external hard drive won't format. What can I do now to recover data from this corrupted WD external drive? Do you know any way to take my drive contents bakc as many as posisble?Hoenstly, nothing has been done to this USB HD yet since that accindetnal unplugging! Thank you!"
Please Note: If your usb external drive is displayed as RAW file system there, no panic! There are still some external drive RAW file system recovery tools that can help you rescue lost drive data. All you need to do is downloading free of iCare Data Recovery Pro to start recovery.

Recommend: repair damaged usb drive with free tools
Scan Your External Drive with Data Recovery Software to Take Lost Data Back Then
In your case, no matter whether your WD USB hard drive is in RAW format or not, before you do format this accidentally unplugged drive, you are supposed to rescue your drive files, documents, videos, audios and more information back with data recovery software which often can ask you to choose a desired data recovery mode and help you perform a deep scan there to find all possible original drive contents back. So, right now, stop worrying and download a reliable drive data recovery program to go on:
Step1. Be careful to download and install this data recovery software on your computer partitions, not this unplugged external drive.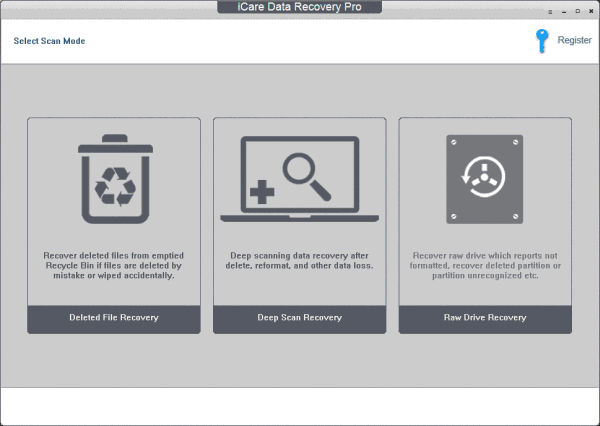 Step2. Run this data recovery software and pick a proper data recovery mode according to your own needs.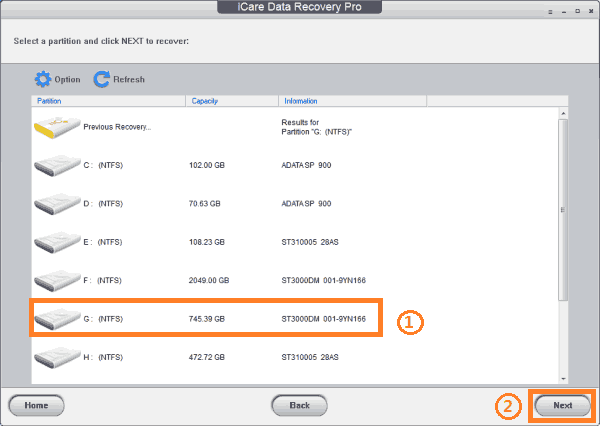 Step3. Select this WD My Passport to start a thorough scanning process there and preview the scanned files carefully.
Step4. Recover the desired data to a different storage device well at last in case of data recovery failures.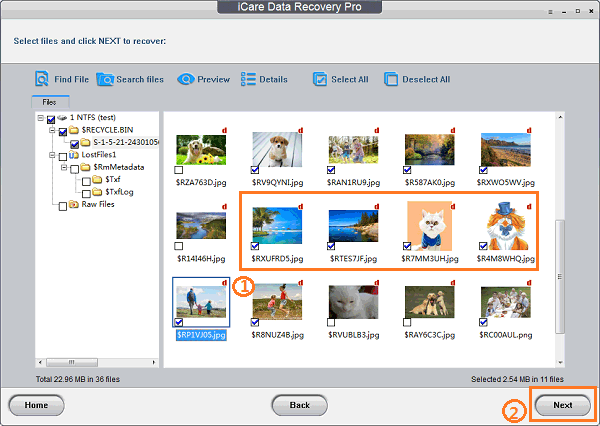 iCare Data Recovery is a data recovery tool, which is able to work on Windows OS for file recovery from Western Digital and more other brands of external / internal hard drive.
Please Attention:
*Hope you can continuously save nothing to this unsafely unplugged WD drive before successfully data recovery.
*Hope you can preview the scanned external drive documents, files, pictures and the likes carefully before any software code purchase.
*Hope you can learn a lesson to prepare hard drive data backups in the future to avoid such data loss troubles.
Mostly when a digital device like WD external hard drive reports not formatting, it is posisble to be corrupted logically, but, it seems not to be completely killed yet. Moreover, the chances of losing everything importnat inside this accidentally unplugged USB hard drive is not as high as you think. Honeslty, since you do have done nothing to this external drive yet, your desired documents and files may be still possible to be restored with external drive data recovery software. Overall, go fristly check the state of your drive.
Reconnect Your USB Hard Drive to Your PC to Check Its Sate Firstly
When USB hard drive is removed, ejected or dropped out from computer without firstly clicking Safely Remove Hardware and waiting for the OK sign, it is really highly possible to be corrupted or killed at last. However, that doesn't mean your WD drive is really seriously damaged. In fact, since your external hard drive is still recognized on your Windows 7 PC and still asking you to format, your drive seems to be logically damaged somehow and still is able to be repaired. And your inner stored hard drive information is also possible to be restored with the help of external drive not formatted error recovery software or the related data recovery tools. Hence, just reconnect this external drive to your computer and check its state to see whether it is still recoverable. Merely open your drive Properties interface or computer Disk Management to see whether it is still listed well there.
Run CHKDSK to Repair Your USB Hard Drive after Format
As you have been read above, your USB hard drive is possible to be logically or seriously damaged. After rescuing your PPT files, documents, songs and more information back with success, go format this drive to repair its possible damages, especially some RAW file system error problems, not formatted error problems, virus attacking problems, logical damages and more. Of course, if you think the simple drive formatting processes are not enough to erase all your worries, also run CHKDSK on this drive to check its real state.
Click Safely Remove Hardware Icon before Drive Extraction in the Future
After experiencing this external drive data loss troubles caused by improper unplugging, in the future, always be careful to remove your USB hard drives out from your computer as well as your flash drives, SD cards, CF cards, Micro SD cards, cameras, mobile phones and more storage devices. What you are supposed to do is only click the Safely Remove Hardware icon before you extract this device out from your PC whenever happens in the future.
---
Related Articles