Recover Formatted Card of All Data Usage Types with iCare Data Recovery Pro
Mistakenly format memory card in camera? Can you format card when a micro SD card wants to be formatted?
Because of the inexpensive availability, it is not hard to recover data after format memory card, and data that may have been lost due to a mistaken format project.  Sure!  You didn't mean to do it!  Nonetheless, it happened.  Now, you can either accept that you've lost an extreme amount of data, or you can download iCare Data Recovery Pro and find out how you can get those files and folders back fast off SD cards, XD cards, and various other data storage cards, flash drives, and external hardware devices. iCare Data Recovery is a free memory card data recovery program for file recovery after formatting.

Steps to Recover Data from Formatted Card
Data recovery software free download to restore files off formatted card including SD, microSD, SDHC, SDXC, CF and XD.

Step1. Insert the formatted card to your computer via a card reader. Download and install the data recovery program. Run the program and choose a recovery module.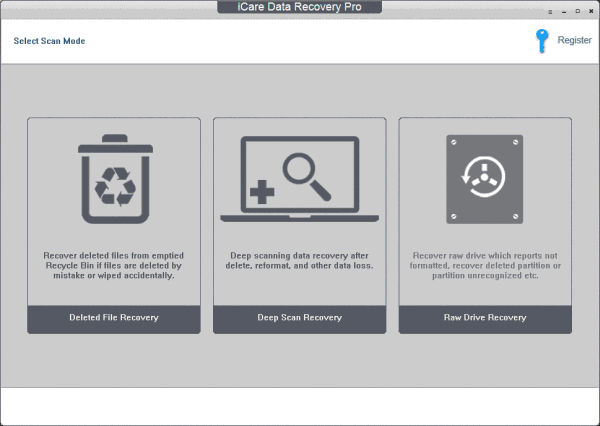 Step2. Choose the formatted card so that the software can scan. Then, you just need to wait when the software is scanning.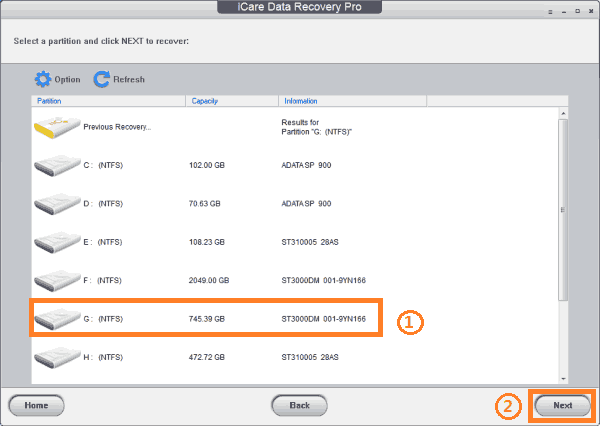 Step3. You are allowed to preview the found pictures when scanning is completed. Then, you can select the files you need and save them.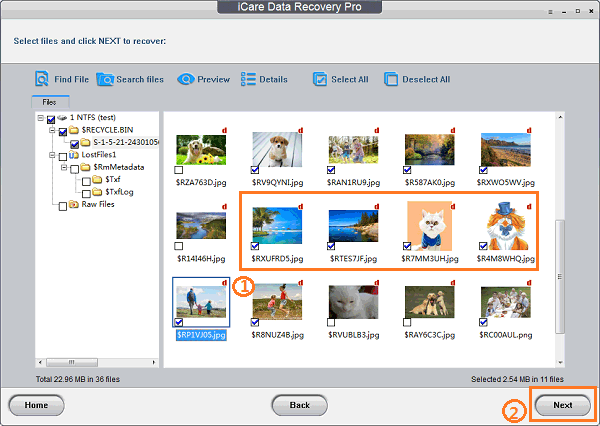 ---
Card Formatted Recovery - Formatted SD Memory Card, XD, CF, Memory Stick, Flash Card
Whether you are implementing new platforms to your network on a daily basis and run into highly complex issues or you have simply taken some family photos and you can't get your SD card or your CF card to upload to your PC, iCare Data Recovery will make sure you stay on track with whatever your current purpose happens to be.
Aside from reformatting issues, there are other leading causes to data retrieval issues with data storage cards.  Most cameras that initially refuse to upload to your computer are no problem for iCare Data Recovery. You can effortlessly search for relevant drivers and downloads to your equipment.  With so many applications supported by iCare, there's a very good chance we'll have what you need.  Our specialty is delivering what you need  - that to which you should always have access:  Your data.
In the event of a lost SD card, the software may be able to retrieve the images from your hardware, so photos may still not be lost – even in the event of a misplaced card!  iCare Data Recovery is highly compatible with multiple platforms so it is able to supported even the most sophisticated equipment. It works as undo quick format freeware or undo full format or lost file recovery from any card.
Furthermore, you have the support of technical professionals who are able to analyze your complicated requests and respond to you within 24 hours.  There are local forums for users who have had similar issues and a series of frequently asked questions and tutorials to help users on technical issues and questions about iCare Data Recovery.
Even if the equipment you are using is trying to interrupt your consistent flow of complete and safely stored data, iCare Data Recovery can allow you to rest easy knowing that your protected.  Unformat memory card and recover files as easily as you can download iCare Data Recovery free!
The data recovery software also supports other kinds of storage media, with which you are able to recover files from formatted pen drive, external hard drive, USB flash drive and more.

---
Related Articles
Hot Articles