Recovering files after reloading Windows system XP, Vista, Windows 7
Files lost due to reinstalling Windows XP, Vista, 7 can be restored by iCare Data Recovery
If you are reinstalling the Windows then it will not lead your data to permanent loss. You can recover your data by using data recovery software like iCare Data Recovery. One thing that is very important when you recover files reloads Windows XP, you have to make sure that you will not use that drive further and also make sure that you do not save data to that partition from where you want to recover the files you needed. If you will write some other data then it will replace your needed data and you could not recover that data then.

Steps to Recover Data from Windows XP

Step1. Download and install the data recovery software on Windows XP. Run the software and choose a recovery option.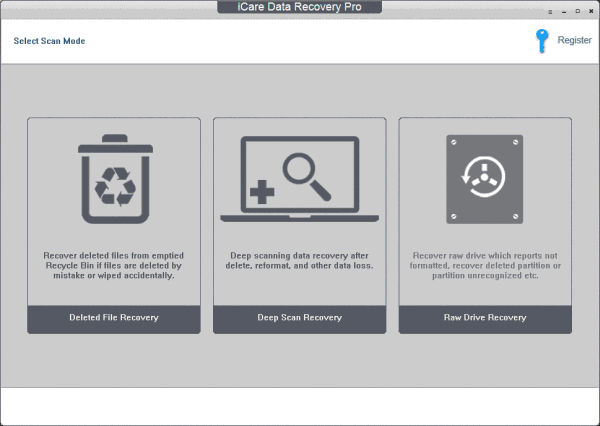 Step2. Choose the aim disk and then you only need to wait when the software is scanning for lost files.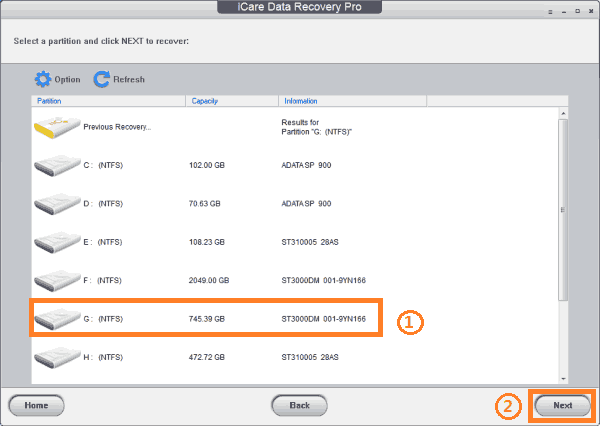 Step3. You can preview the found files after scanning. Then, you can choose the files you need and save them.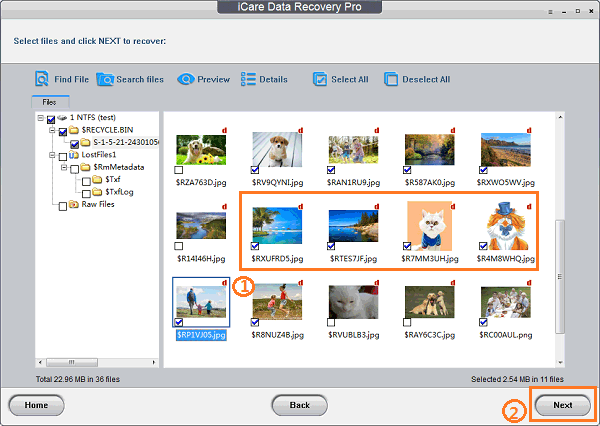 File recovery after system reload
You can only use your recovery software when you have not already overwritten that drive by saving some other data on that drive. So you have to keep this thing in mind because by overwriting with other data your previous data will be permanently lost and you will not be able to recover that data even by the use of some recovery software.
What changes occurs when you reinstall Windows XP?
When you reinstall Windows XP two major changes occurs
Reinstalling will make copies of the original files of the system to the hard drive.
Reinstalling will resets some setting of Windows XP to default values.
After reinstalling Windows XP the contents of "Documents and Settings" folder will be deleted from it and it will be reinitialized after reinstalling. Recoverability is considered best for the smaller files on the larger drives.
What are the different situations when you need to reinstall you Windows?
Most often you reinstall you Windows when you unable to remove the virus or when there is some problem in the working of some software or when your system create problem while booting. In some conditions your Windows file get corrupted which are required for the booting process or when your Windows registry corrupted because of some virus existence on your system or in some situations when your hardware create some problem while you boot your system. In that kind of situations you need to install a new copy of Windows for the proper working of all the corrupted components.
Which software is the best in market to recover files when you reload Windows XP?
If you want to recover files while reinstalling your Windows XP by using some software which is easy to understand and also which saves your time by doing simple and easy steps instead of some complicated procedure then we offer you the best known software for recovery of your files which is named as iCare Data Recovery. iCare Data Recovery provides you best possible facilities to recover your data in minimum time.
iCare Data Recovery is able to restore files after format, recovering raw microSD card, and corrupted memory stick. It is compatiable with wester digital drive, maxtor hard disk, memory card, flash card, sandisk card, microsd card etc.
---
Related Articles