Recover files iPod Touch
You may run into some of the following questions with your iPod Touch when it has been used for some time and has music files there. This article is to show you how to fix iPod Touch data loss - Recovering files from iPod Touch.
Questions :
      IPOD files including mp3 music, m4a and MPEG vedeo has gone, what am I going to do?
      iPod touch has been reformatted by mistake, any way to unformat it?
      Can you recover deleted data on the iphone/itouch?
      Serous problem with ipod, but want to restore music files

Any hope to recover files from iPod touch?
Trying to recover deleted files from iPod touch? Want to recover music files from ipod due to accidental deletion, reformatted ipod, ipod corruption? Don't worry, we can help.
As we tell you we can offer the help to restore files from iPod, well, that should be thankful for the advances in software's these days, recovering deleted or lost files from your iPod or other media player has never been easier with some software that are developed for iPod file recovery. What can it do? Amazing! Why? Even if your iPod is frozen, corrupted, or has been formatted, it - the ipod recovery program called iCare Data Recovery Pro can still recover all your files.
All you need to is get hold of the program, and you should have all your favorite tunes back within minutes. Recover Music from Your iPod Right Now (Free Download)
Recovering files from iPod Touch with iCare Data Recovery Pro

iCare Data Recovery Pro is a fast, easy data recovery tool that works with Windows OS, compatiable with Windows 7, XP, 2003, etc and compatiable with iPod touch, ipod, iphone, blackberry etc.
iCare Data Recovery Pro is a fast effective software which can help us with different kinds of data lost problems. Not only can it solve ipod touch reformatted, corrupted, file deletion, ipod has not formatted error, ipod has file system error etc.
Fast, easy to restore ipod files back in just a second. Free download it now!

Steps to Recover Data from iPod Touch

Step1. Download and install the data recovery software on your computer. Run the software and choose a recovery module.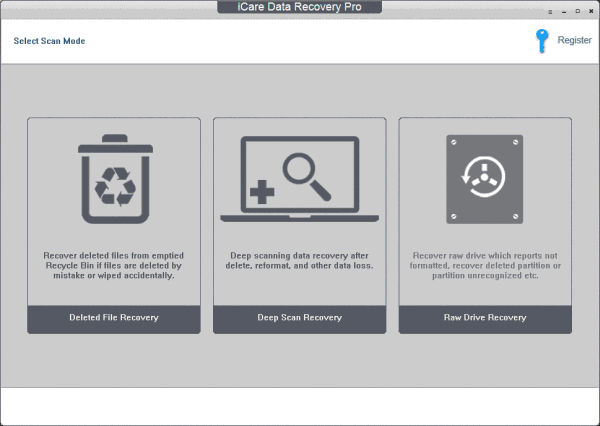 Step2. Choose the devcie where data got lost and wait the software to scan it for lost files.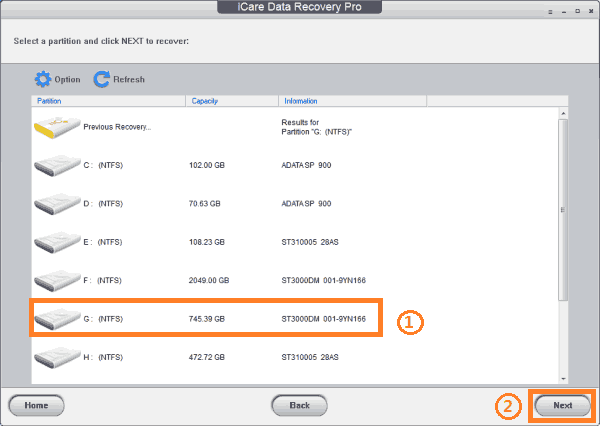 Step3. When the scanning is completed, you can preview the found files. Then, you can choose the files you need and save them.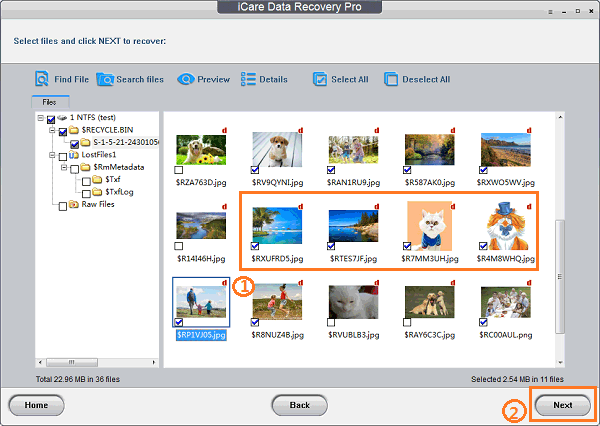 Notice: after you press Recovery, iCare Data Recovery Pro will help you find all the data you lost, you should choose what is the information you really need.

Recover Songs, music, video files From an corrupt or reformatted iPod
You will be wondering, how is it possible to retrieve songs I have already deleted or lost from my iPod? What makes it possible? Well it is true and we can explain it, Your iPods' storage Hard drive is very similar to a computer's hard disk. Now like a computer's hard drive, iPods don't permanently erase a file once it has been deleted or removed from the hard drive; instead they remove the file from the drive and list its space as available and re-usable space. Therefore your songs and files can be recovered but you need a tool to fix it or you might not able to take them back with only your hands! The tool is - unformat, undelete one - iCare Data Recovery.
iCare Data Recovery can not only help recover files from corrupted iPod, but also it can recover files from corrupted USB pen drive, portable hard drive, memory card, etc.
Is it easy to perform iPod recovery?
The program iCare Data Recovery Pro is designed to normal PC users of ordinary computing knowledge without geek talk or indepth terms. Recovering deleted MP3, MP4, WAV, JPEG, BMP, GIF, TIFF and PNG file formats using iCare Data Recovery Pro is extremely easy. All you need to do is to get your iPod that can be connected to a computer using the provided USB port and can be accessed like a normal removable drive.
iPods support MP3, AAC/M4A, Protected AAC, AIFF, WAV, Audible audio book, and Apple Lossless audio file formats. The iPod photo introduced the ability to display JPEG, BMP, GIF, TIFF, and PNG image file formats.
You may encounter the similar data loss problem on your CF card. With iCare Data Recovery, you can restore files after formatting CF card, undelete data from CF card and recover files when CF card shows not formatted error.

---
Related Articles