WD 2TB Hard Drive Turned into RAW File System Not Formatted
WD 2TB Drive Has Gone to RAW and Need Formatting. How to Recover Files Inside?
"Hello! I have a WD 2TB USB hard drive that has gone into RAW state and urgently need to recover my files. Honestly, something has happened when I try to view an MP4 file after plugging it to my TV and this drive just stops working there. And then, when I connect it back to my laptop, this WD external drive reports it is not formatted and also is not normally recognized. I do have never formatted this 2TB WD drive or written anything there yet, but, only used external hard drive data recovery software to get my files back. What's worse, this software just shows it will take 165 hours to scan and recover. Is there something wrong with my external drive or that software? I really need your suggestion to recover files from RAW format drive? Thanks in advance!"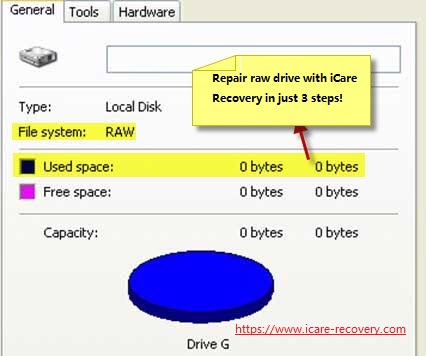 DISK file sytem raw 0 bytes
Hello, friends! Do you still remember what has happened when you plunge this WD 2TB USB hard disk to your TV? Have you ever tried to use this external drive on your TV before? In fact, the file system format of an external hard disk that is often used on a TV is often different from the file system format of an USB hard disk that is often used on a laptop or PC. That's probably why your WD drive becomes RAW. But, no matter whether my guess is right or not, here are useful clues for you to recover your RAW file system USB hard disk files back.
Video - usb disk raw file system recovery without data loss

Also read: how to repair raw disk
Recover RAW WD External Hard Drive without Formatting
Hence, in your case, a simply formatting process always helps remove that drive unsupported RAW file system error problem and restore the common use of this 2TB USB hard disk. But, that doesn't mean that you are supposed to format this external drive immediately. In case that any improper operation performed on your RAW state drive, like formatting processes, to cause worse data loss issues, you are supposed to do external drive RAW file system recovery processes on this drive to recover wanted drive pictures, audios, videos, documents and more files back at first.

Step1. Download and install RAW file system recovery software on your computer partitions or other connected storage devices.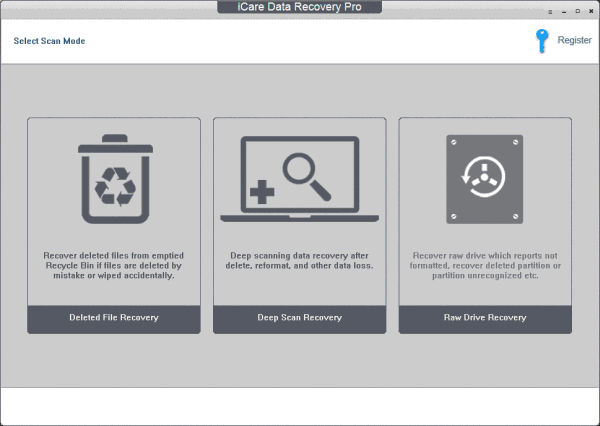 Step2. Perform a thorough data scanning process on your RAW drive after choosing a fixable data recovery mode on the software main screen.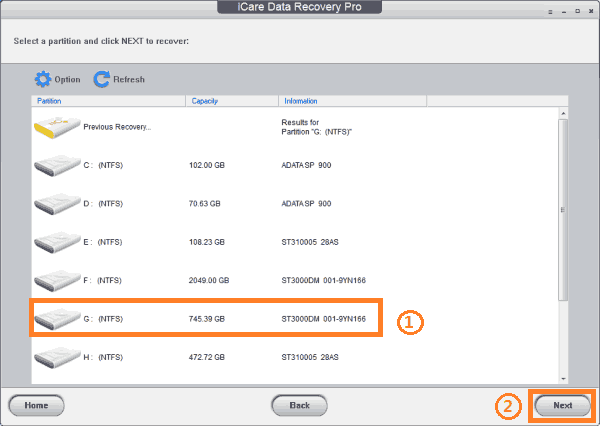 Step3. Recover desired data to different drives or devices after previewing found fines and mark the recoverable ones out.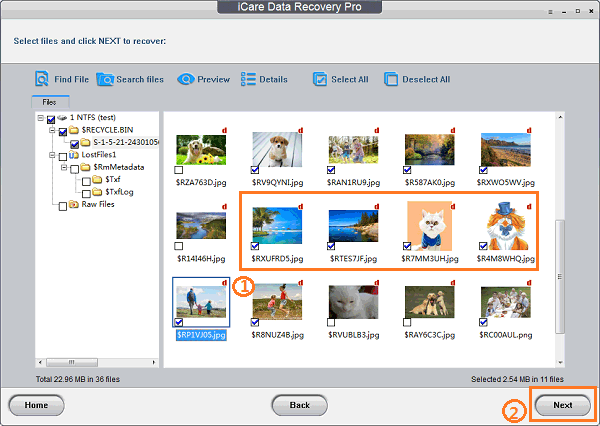 Also read: how to recover files from raw external hard drive
Please Remember: Before you take everything needed back, save or move no new data on this RAW drive in case of data recovery failures.
Before you do pay for a data recovery tool, also check the data scanning results well at first.

Also read: how to recover raw external hard drive
Your WD USB Hard Drive May Get an Unsupported File System Error
Generally, many TV hard disks are used to help people store or contain some videos or audios that are automatically recorded directly from the TV. In other words, they are used on the TV and have been equipped with a file system format that is compatible with different TVs. However, that type of hard drive file system formats is also different from the one of some hard disks that is used on the common computers, laptops or PCs. That's absolutely why your WD external drive has gone into RAW state, which is a state that often cannot be recognized by Windows computers, when you do try to read it on your laptop. Namely, your WD USB hard drive only gets an unsupported file system error problem. In order to let your drive useful on your laptop, you are often supported to free convert raw disk to ntfs at first. That is also why you get external hard drive not formatted error messages before any drive access.
Specially Use Your USB Hard Disk on Your Laptop or TV Only in the Future
In case that the same incompatible hard disk file system error happens to you again, in the future, you'd better specially prepare a USB hard disk for the computer and another one for the TV only. Of course, with no extra hard disk, you also can format your hard disk into a file system that can be compatible both on a TV or computer. It is often all up to you.
Please Note: No matter which way you prefer to follow, always rightly insert or unplug your hard disks in case of some hard disk damages.
Save Portable Hard Disk File Copies on Various Drives or Locations
In fact, in daily use, except using your hard disk separately on a TV or laptop only, to avoid such external drive data loss troubles, you also can go try a better way: merely creating portable hard disk file backups in advance. What you need to do is only save several copies of everything precious on different drives or locations as possible as you can. Only in this way, after unexpected delete, format, hard disk damages, computer crashing, computer OS corruption or the likes, you are still able to directly copy everything original from the data backup drives or locations. Moreover, with enough money, you also can download and use some hard disk data backup software to help you.
---
Last updated on Aug 30, 2021
Related Articles