How to recover files from flash drive that needs to be formatted
Background
Is it possible to retrieve data from usb drive that needs to be formatted? My Sandisk usb drive asked for a reformatting after I connected to another computer, the computer suffered a power surge and suddenly the usb drive was reported error: You need to format the disk in drive E: before you can use it. Do you want to format it? Format disk, or Cancel.
I am quite aware that formatting would erase all files on flash drive, so I don't want to format it, can someone tell me the way to open usb drive without formatting, or how may I retrieve data from the Sandisk thumb drive?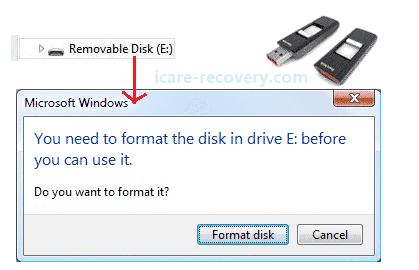 USB flash drive that needs to be formatted
3 Steps to recover data from usb flash drive that is not formatted
Preparations: Download free data recovery tool iCare Pro Free on your computer Windows 11/10/8/7/Vista/XP. And connect your flash drive to your computer.
Step1. Start iCare and select 'Deep Scan Recovery' which is built for device format error including flash drive that needs formatting.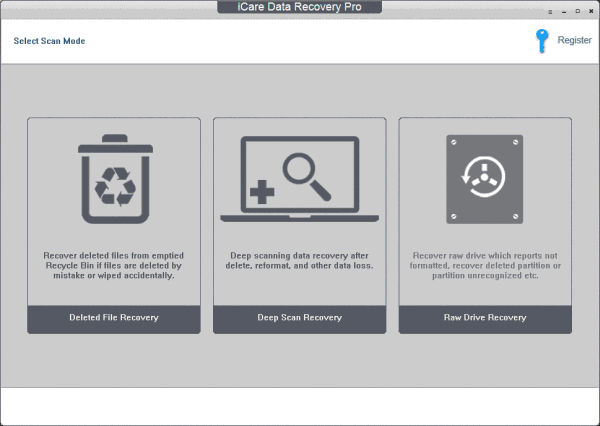 Step2. Select your usb to search files.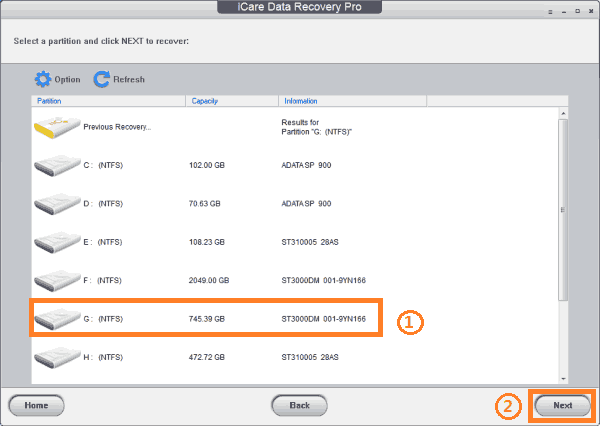 Step3. When the software finished scanning, choose the files and save them onto another digital device.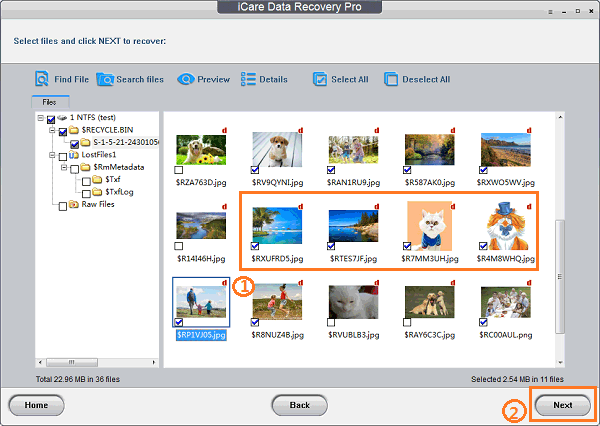 Fix Not Formatted USB Drive - Video guide

Also read: how to fix raw flash drive, or you need to format flash drive fix
The Causes - Why Flash Drive Wants to Be Formatted
Your thumb drive could easily get damaged and report it needs formatting when it has suffered some of the following damages
Virus always prefers the MBR of your flash drive that makes the usb dive no longer working
Or other damages on the thumb drive mbr damage that was brought by accidental damages such as power surge, unplug usb massive storage device without safe removal, bad blocks, usb dying...
Recovering data from usb drive before or after usb repair tools?
Due to the importance of data, we strongly recommend you do not try to repair the damaged flash stick before data were successfully restored since any further operations such as cmd diskpart, cmd chkdsk or usb format tools could easily get the recovery worse than before, or sometimes the old data on the flash drive could be overwritten during the process of reparing.
Related Articles