Recover Files from Unreadable Dynamic Disk
Is it able to recover inaccessible files when the dynamic disk is unreadable on your computer? You can create dynamic disk on your computer for data storage, but it is difficult to resolve the problem when a dynamic disk is corrupted or becomes unreadable. Compared to basic hard disk, it is more difficult to fix a corrupted RAID disk when it stops working normally and disables you to access any data. If dynamic disk gets unreadable on your computer, the first thing you should do is to get back all lost files from the dynamic disk by using a data recovery tool.

How to check the type of hard disk on your computer?
Dynamic disk is supported by Windows 2000 and later version of Windows platform. On Windows computer, you can check the type of hard disk under Disk Management. You just need to open Disk Management on your Windows computer and see the type of the hard disk installed on your computer.

Reasons Why Dynamic Disk Is Unreadable and Solutions
If you run into the problem that dynamic disk is unreadable on your computer, it is necessary to learn the reasons why the dynamic disk becomes not readable. Here are some related causes:
1. The dynamic disk might shows offline after connecting it to another computer or reinstalling a different operating system. In this situation, you may fail to read the dynamic disk normally. If the dynamic disk is unreadable due to this reason, you just need to right click the dynamic disk under Disk Management and then select "Activate" to make the dynamic disk online. Then, the dynamic disk will become readable. In this situation, data stored on the dynamic disk will not get lost.
2. The dynamic disk is infected with virus. Although dynamic disk provides a better solution for data storage compared with basic hard disk, you cannot guarantee that a dynamic will never be infected with virus. Sometimes, virus infection might lead a dynamic disk to be corrupted and become unreadable. In this situation, you may run antivirus software to scan the dynamic disk and erase all possible viruses.
Probably, the dynamic disk might become unreadable due to more other reasons. If you have make every effort to fix the issue, but the dynamic disk is still not readable on your Windows computer, you can try to rebuild the dynamic disk. If you want to rebuild the dynamic disk to resolve the problem, you may lose all data stored on the dynamic disk because you cannot make backup for an unreadable disk.
How to Recover Data from Corrupted Dynamic Disk?
When you find the dynamic disk is corrupted and becomes not readable, you had better not fix it unless you are sure that it will not cause data loss. Improper operation on the corrupted dynamic disk might cause further data loss, so you can use data recovery software to restore all inaccessible data before fix the problem.
iCare Data Recovery is able to work on Windows operating system, with which you can free to recover any data from dynamic disk even if it is corrupted or unreadable. Now, follow the steps below to recover data from not readable dynamic disk:
Step1. Free download and install the data recovery software on your computer. Launch the software and select a scan mode to start data recovery.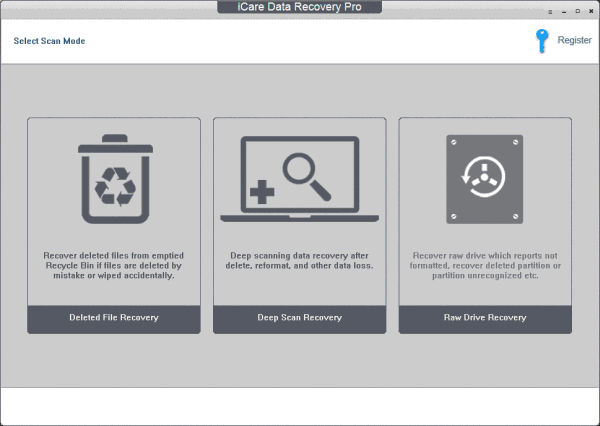 Step2. Choose the unreadable disk and then wait the software to scan it to search all inaccessible files.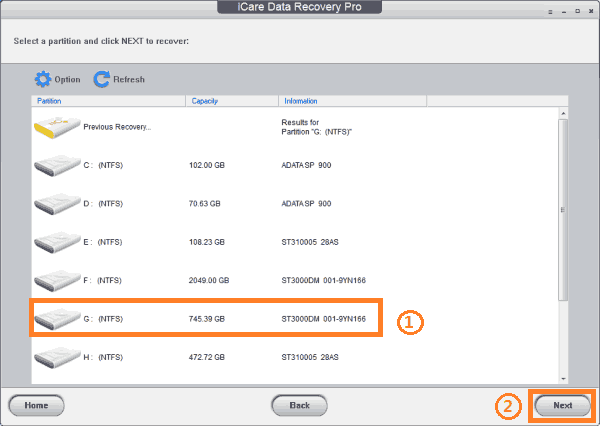 Step3. Preview found files when scanning is completed and then select all files you want to recover and save them to another drive.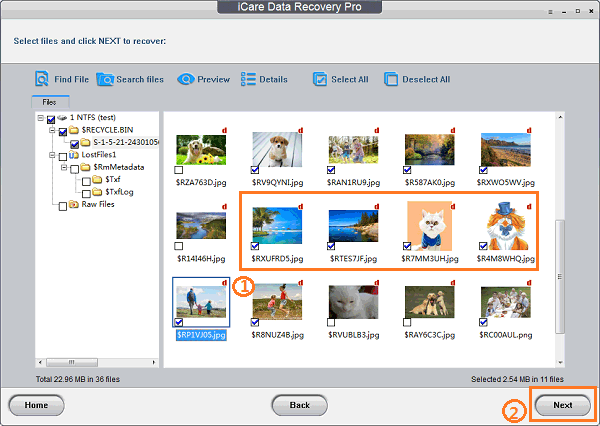 ---
Related Articles