Recover files from formatted Toshiba laptop
Toshiba laptop file recovery with iCare Data Recovery
Recovering files with iCare Data Recovery, the powerful undelete, unformat tool that is able to restore files when your laptop Toshiba has errors and you lost your files or just not able to access them any more.
iCare Data Recovery is free to download and help undo format Toshiba hard disk partition.

Steps to Recover Data from formatted Toshiba laptop

Step1. Download and install the data recovery software on laptop. Then, launch the software and choose a recovery option.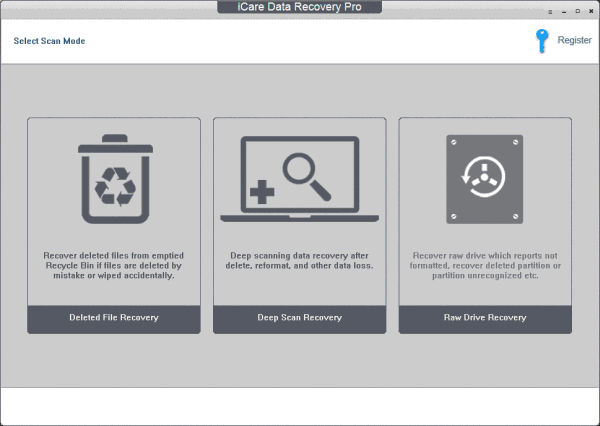 Step2. Select the formatted drive and then let the software scan. You only need to wait when the software is scanning.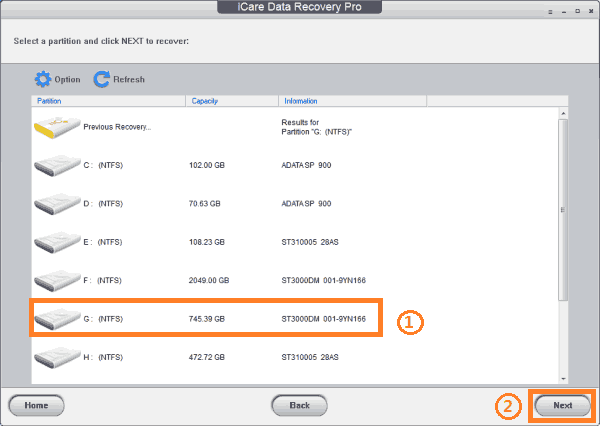 Step3. You can preview the found pictures and office files after scanning. Then, you can chooes the files lost due to formatting and save them.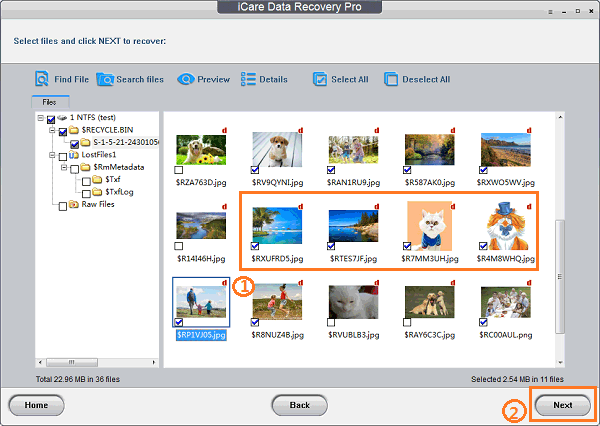 Toshiba disk drive files restore
Toshiba laptops are a powerful computer even though its machineries are minute and packed down together and pressed into the little space that is available. Laptop is a very good invention and things become easier if you can take your computer everywhere you went. What if you format your Toshiba laptop by mistake and lose all files? How will you recover them?
Hard drives are a magnetic storage space having flat circular plates coated with magnetic substance. When we store data it is stored inside is on the tracks and sectors on the surfaces of these magnetic substance. There is a read and write head which is an electromagnetic instrument which magnetizes the spot on these disks.
By any means if you have lost the data stored on these magnetic disks, you don't have to worry at all. This lost data is recovered using the iCare Data Recovery Pro. It is actually resuscitates a dead hard drive and there is no need to open the inner parts of the laptop. The laptop is fixed in a manner so that only the manufacturer or vendor alone will be able top open it. You need a support manual to fix minor problems yourself but once you have already opened the warranty no more apply. When it comes to data recovery, you get thousands of free software online for free which actually do either of the following:
* Free quick format recovery / complete format restore
Any hanging files of the registry is scanned and cleaned
* Put the FAT in sequence to open up access to data
* Recover fragments of the lost data from the drive
* the data in the drive is searched thoroughly for any scratched sectors and marks
* Most of them also restore partitions and set them properly
* Scanning for viruses, deleting and putting quarantine on the entire hard drive is a common solution in many cases
* put all in place after recovering
It is better to prevent data loss from laptops than curing the Toshiba laptop with recovery software. You only need to make an extra effort of backing up data regularly. If this becomes tough then you can schedule back up for the data each week.
Toshiba laptops have delicate inner parts and so you need to be cautious when you choose data recovery software. The iCare Data Recovery can be a very good way to get back any files that you might have lost accidentally. You can use the software to recover deleted pictures from SD card after formatting and other storage media.
---
Related Articles