Recover Files from Formatted RAID
"Is it possible to recover files from formatted RAID? I built a RAID array on my computer, which worked perfectly during the last one year. However, recently I made a mistake and formatted a disk drive on the RAID array. I want to recover data after formatting the RAID array. Would you like to tell me if you have any good idea?"
"I lost some important data after formatting hard drive on RAID array on my Windows computer. Does anybody know solution for formatted RAID array data recovery? Can I get back all lost files after rebuilding the array? Please share step-by-step guide to me on how to recover data from formatted RAID drive."
Have you ever built RAID array on your computer? Have you ever accidentally formatted RAID array and lost everything on the RAID? Do you want to recover all lost files from a formatted RAID volume? If your answer is yes, you can keep reading and this article will share solution for RAID array data recovery after formatting.
Recover Files from Formatted RAID
To recover files from formatted RAID array, you can use iCare Data Recovery Pro . This is a data recovery tool, which supports different kinds of RAID array including RADI 1, RAID 0 and RAID 5 and more. With help of this data recovery software, you able to restore files like images, videos, music, etc off formatted RAID array. You do not need to rebuild the RAID array by using this software to perform format recovery. iCare Data Recovery is risk-free from any virus or spyware, so you do not need to worry that it will lead RAID array volume to be attacked by virus.
Steps for Formatted RAID Data Recovery

Preparation: Free download and install iCare Data Recovery on the computer. Please do not install the software to the RAID volume where data got lost.
Step1. Select a proper scan mode after running the data recovery software.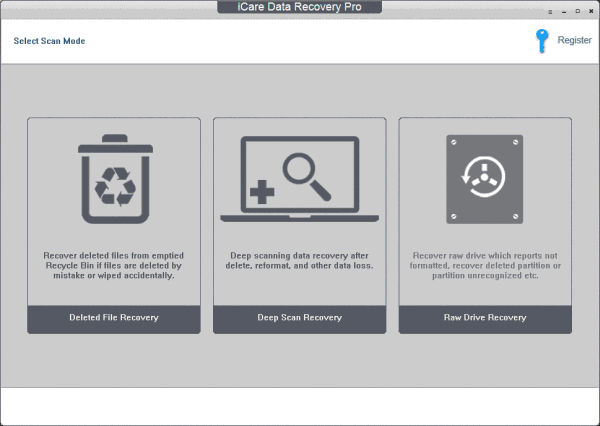 Step2. Choose the formatted drive as aim disk and then you only need to wait when the software is scanning to search lost files.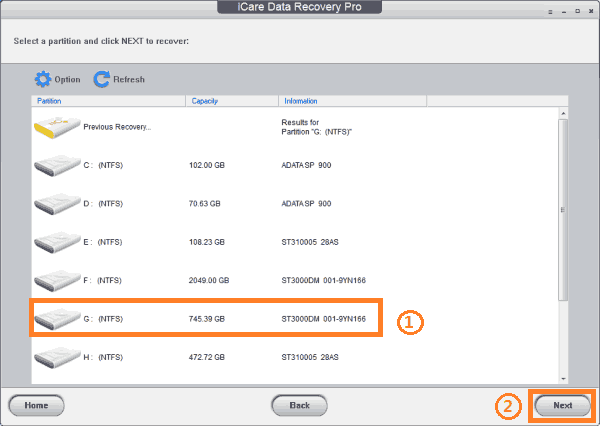 Step3. You can preview files after scanning and then save the lost files to another drive.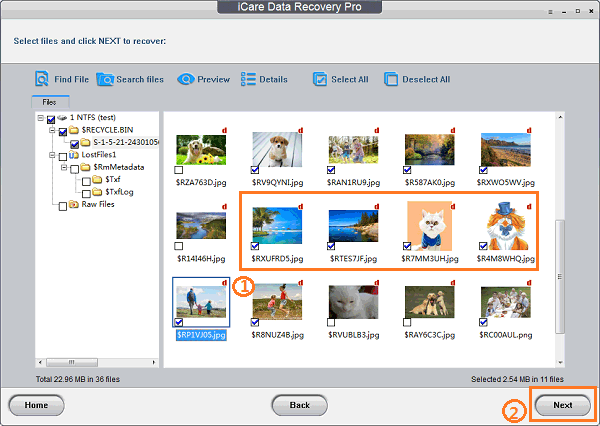 How to Format a RAID Volume?
RAID array allows you to save much more data, but all data will be erased quickly when you perform format on a RAID volume. Usually, you may format a RAID volume in following situations:
You may quick format a RAID volume, which only takes a quite short time to erase everything on the formatted drive.
You may also complete format a RAID volume, which takes a little longer time because it can not only erase all data from the formatted drive, but also check and mark bad sectors on the hard drive.
Usually, you could format a disk drive on RAID array due to mistake or on purpose because it is infected with virus or contains bad sectors. No matter how you format a RAID volume due to any reason, you have a chance to undo format the volume and get back lost files.
What Happens to a Formatted RAID Drive?
When you perform format on RAID drive, you only see that all data will be erased immediately at once. However, what you cannot see is that all data is still stored on the RAID drive even after formatting. Therefore, when you format a RAID drive, it only erases the data name from the drive and marks it as empty for new data storage, but the true data is not erased completely. As long as the space on the RAID array is not occupied by new data, the previous lost data will always be recoverable by using iCare Data Recovery. This software provides solution for full format recovery and quick format recovery.
Supported RAID for Format Recovery
There are different levels of RAID array such as RAID, RAID 1, RAID 2, RAID 3, RAID 4, RAID 5, RAID 6, RAID 10 and more. Every level of RAID has its own configuration which provides different amounts of speed and fault tolerance. iCare Data Recovery supports various RAID array for data recovery when you format hard drive on the array due to mistake or any other reasons.
RAID Volume Format Recovery without Rebuilding
You are able to perform RAID volume format recovery without rebuilding the array. iCare Data Recovery provides read-only solution for formatted disk drive data recovery on RAID array, so you can totally rely on this data recovery software after formatting any disk drive on RAID array. This software does not cause any hurt to the RAID array for data recovery after format.
How to Create a RAID Array?
How many hard drives are needed in order to create a RAID array? It depends on the RAID level you want to create. Simply say, RAID array is usually created by at least two or more hard drives.

---
Related Articles