Windows Vista 7 8 10 Recovering Deleted Files after Formatting Hard Drive USB HDD
Last updated on 27/02/2018
This article guides you to restore data from different hard drive / volumes on Windows Vista, XP, 7, 8 and 10 after formatting or reformatting by mistake.
3 Ways to Format Hard Drive on Windows
There are 3 kinds of way to format a hard disk drive on computer running Windows operating system, namely:
1. Format in Windows Explorer by opening "My Computer" (Open "This PC" on Windows 8 / 8.1 / 10)
2. Open "Disk Management" to format a volume
3. Run diskpart to format disk partition
Recover Files from Formatted Hard Drive Windows 10 8.1 / 8 7 Vista XP
Windows OS is available in different editions from Windows XP to today's Windows 10. For a formatted disk recovery on different Windows, the only solution is to use a format recovery tool. However, you have different choices when selecting software for hard disk recovery after format on any Windows:
1. Free format recovery software
2. Format recovery shareware

Recommend: Please read this page to get a proper format recovery tool for Windows hard drive recovery: Best data recovery freeware and shareware>>
C Drive Recovery after Formatting Windows
C drive is a different partition on Windows PC because operating system is usually installed on this drive. C drive usually gets formatted due to system reinstalling. In this situation, it is better to use a reliable format recovery program even it needs to pay for C drive format recovery.
Here, we recommend two data recovery tools for recovering files from formatting C drive:
It is completely free, which is usually used to recover deleted files after emptying recycle bin, wiping or erasing hard disk.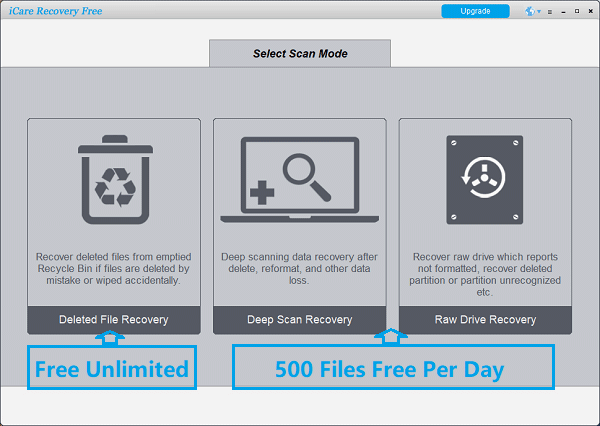 Free download iCare Data Recovery Free
It allows you to free download and search files from formatted C drive.
Both of the software recommended here supports NTFS, FAT32 and exFAT partition of all brands of hard drive including Seagate, WD, Samsung, Hitachi, Kingston, etc.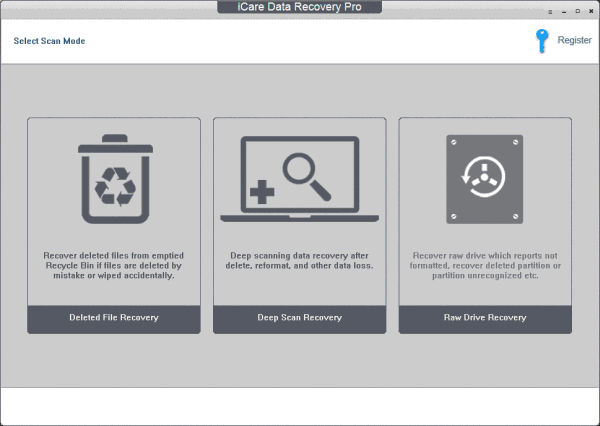 Free download iCare Data Recovery Pro
Restore Formatted Hard Disk Using CMD
How to restore a formatted hard disk by using CMD? I saw this question in many places. However, when I tested it on my computer, I found that it is only able to open command prompt to format a hard disk partition, but it cannot recover files from formatted hard disk.

Recommend: Recover files from hard disk with cmd>>
---
Hot Articles
Related Articles
Hot Tags