Recover Files from Formatted Acer Laptop Hard Drive - 2 ways
Acer laptop is world famous, but you can do nothing with your Acer laptop without a hard disk drive installed. Now, you probably realize the importance of a hard drive for a computer. A hard drive is usually an important part in your Acer laptop, on which you can install Windows operating system and store different kinds of data. If you format a system partition during system resinstallation or format a data partition by mistake, you will lose all data stored on the formatted partition.

Quick fix -> how to recover formatted hard drive
Recover files from formatted Acer laptop hard disk drive - 2 ways
First of all – close all Windows or progrmas that related to the formatted partition and stop writing even a single file to this partition.
Secondly – Try to recover everything you need from bakcup (if there is backup&restore that was made by OS and usually Windows 10 would automatically made a backup that you may extract your formatted files by system restore if you have included the formatted drive inside of your backup).
Way 1 - Restore files from previous version in Windows 10/8/7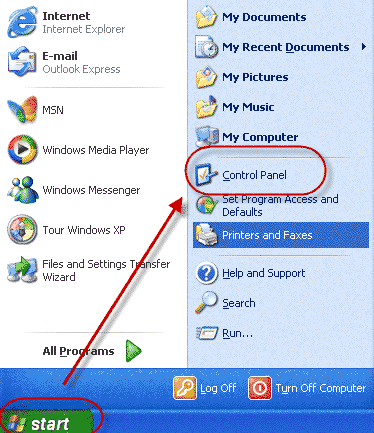 Start Windows control panel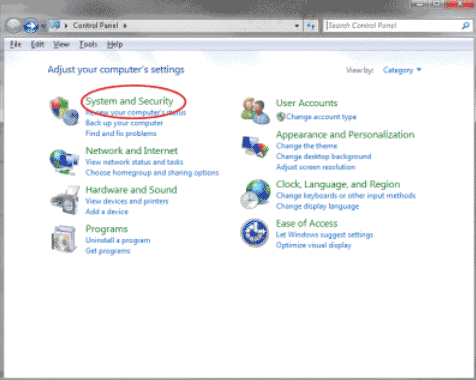 Open system and security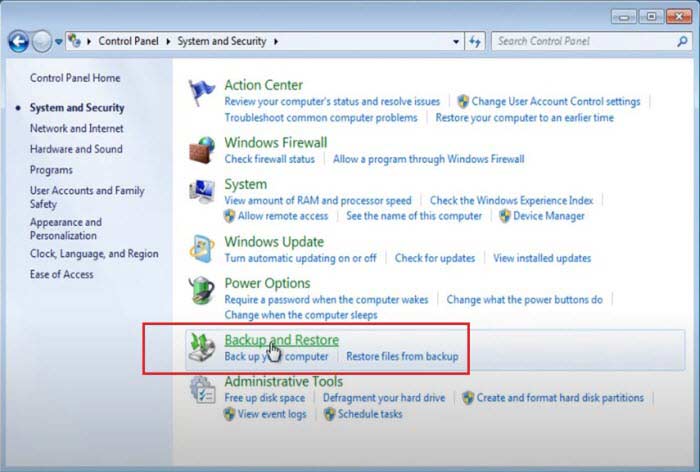 Open backup and restore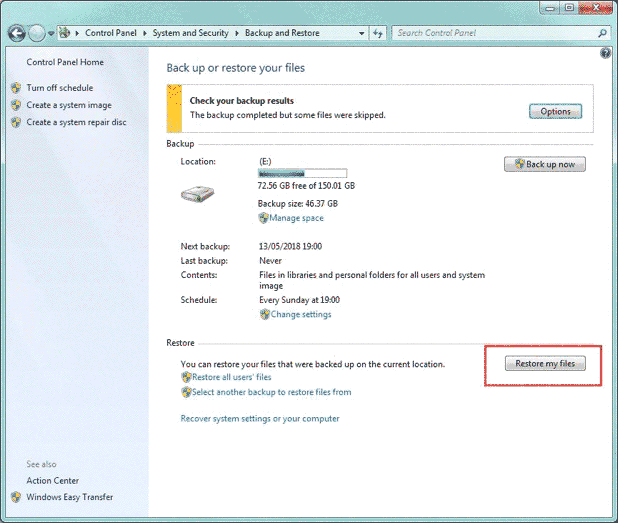 Restore Files
Formatted hard drive data not included in the backup? Here is another option.
Way 2 - Format recovery with professional format recovery software
Video - Formatted Disk Recovery
Free Recover Files from Formatted Acer Laptop Hard Drive
A data recovery program is available if you want to restore lost files wihtout any backup after formatting your Acer laptop hard disk drive. iCare Data Recovery Free is a Windows data recovery tool which is able to help recover data in any data loss situation including mistakenly foramtting, so you can follow the steps below to restore formatted hard drive for Acer computer:
Step1. Free download and install the software on Acer laptop. Run the software and seelct a scan mode.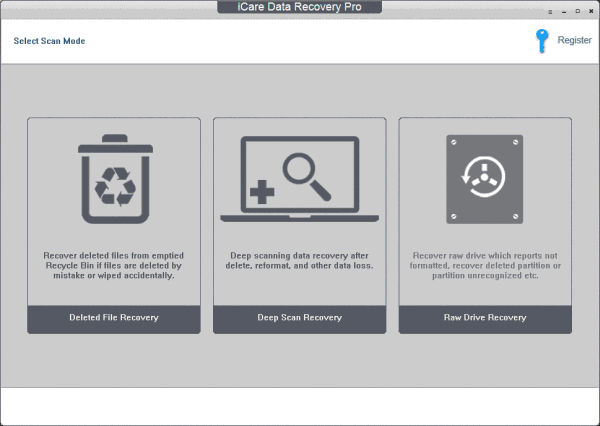 Step2. Select the formatted drive and wait the software to scan it.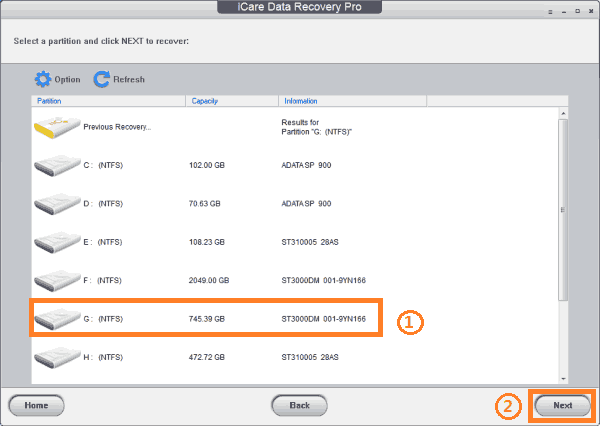 Step3. Preview files and then save the data you need.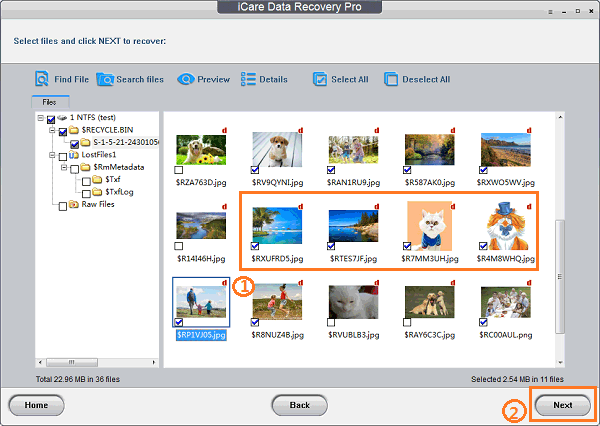 Simply say, iCare Data Recovery helps quick format data recovery or full format file recvoery from laptop hard drive.

How to Backup Hard Drive for Acer Laptop?
Totay, many people would like to make a copy of important data or hard drive in order to avoid data loss. Sometimes, you may think that there is no need to make any backup because you do not believe that you will lose your important data. However, it is too late to regret when you really run into the data loss problem Now, let us learn how to bakcup hard drive for your Acer laptop.
1. Backup files from Acer laptop hard drive manually
The simplest way is to manully backup files from hard drive of your Acer laptop. You need to prepare an external hard drive or USB flash drive in order to backup files with this method. Then, you can connect the external HDD or flash drive to your Acer laptop. When the external hard drive is recognized by your Acer computer, you can select all files that you want to backup from hard drive and then copy and paste them to the external HDD. It is easy to handle, but it usually takes lots of time to transfer a large number of data.
2. Backup whole hard drive of Acer laptop with professional backup program
You can also rely on a third-party backup program to backup the whole hard drive for your Acer laptop. For example, you can rely on Ghost to backup the Acer computer hard drive. Usually, you need to prepare a new hard drive to install on your Acer laptop if you want to copy whole hard drive and bakcup it to another hard drive, and then follow the guide below:
1.Click "My Computer" > "Management" > "Disk Management". You can check if all disks show normlaly under Disk Management.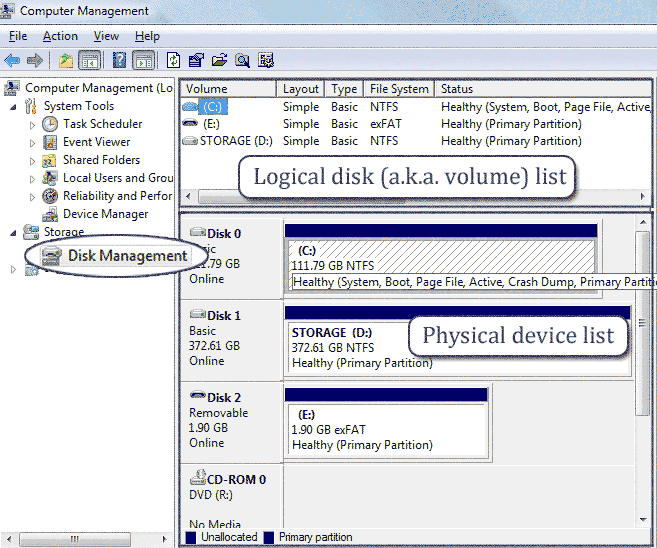 2. Reboot your Acer computer and boot the Ghost. Then, click disk to disk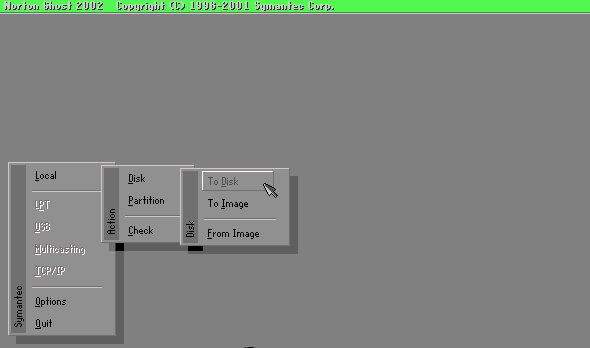 3. Press "Enter" button and then select the disk you want to copy and click "OK"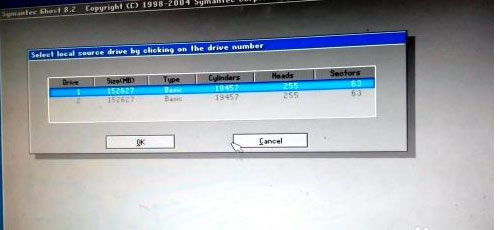 4. Then, select the destination disk and click "OK"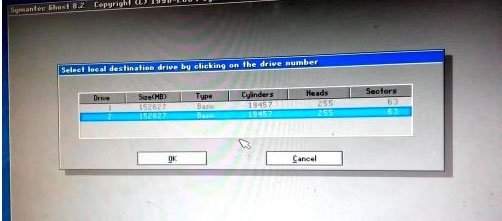 5. Click "Yes" so that it will backup the disk automatically
3. Backup Acer hard drive to cloud
You can also backup data from your Acer hard drive through cloud service. First of all, you need to get a cloud service and log in with an available account. Then, you can use it as an online backup drive for your hard drive files on Acer laptop.
What mentioned above are the most common solutions for backup your hard drive. If you do not want to lose important data, you can try any of methods to backup your Acer computer hard drive now.
---
Related Articles