Recover Files from Formatted 1TB WD External Hard Drive
WD External Drive 1 TB Is Formatted by Accident. Please Help Rescue Files!
"Hello, please help me! I have a western digital external hard drive with 1TB capacity and it is completely fully filled with some precious AVI files, PDF files, WMV files, camera files and more. However, this external hard drive was formatted by accident when a message popped out and said I needed to format the disk before using it. And then, everything inside this USB hard drive was gone though I had done nothing to this drive since then. Moreover, I had downloaded formatted external drive data recovery software searched to recover data after format. But, it seemed to find most of my original drive contents and needed to pay much money for an activation code. But, I didn't know whether it would eventually take all my lost information back from this formatted WD drive. How come I just purchase for the code? Do you have any idea about this? Do I have to pay for the data recovery software for retrieving data? Or do you have any good software for my case? Thank you for any suggestion!"
Video - Formatted WD USB Disk Recovery
Hello, friends! In your case, one thing that you can try is to download the free trial version of your selected formatted hard drive data recovery software and check whether this software helps detect and recover most or even all of your wanted AVI files, PDF files, WMV files, camera photos, videos and more. If it doesn't works as it is advertised or introduced on its official websites, go try more related format recovery tools found over the internet to take chances.
3 Steps to Recover Lost Files from Accidentally Formatted WD 1TB USB Hard Drive
After accidental format, no matter whether you have rewritten this WD USB hard drive with 1TB capacity, the formatted hard drive data recovery software is needed to help performing a deep scan and take the lost original drive AVI files, PDF files, WMV files, camera photos, videos and the like data back. Hence, if you really have checked the data recovery scanning results of your chosen data recovery software by testing its trial version format recovery freeware well at first, go download and pay for its full version to undelete WD external hard drive step by step as below

Step1. Plunge the formatted 1TB external drive to your computer and start the data recovery software on your local disk or another different disk.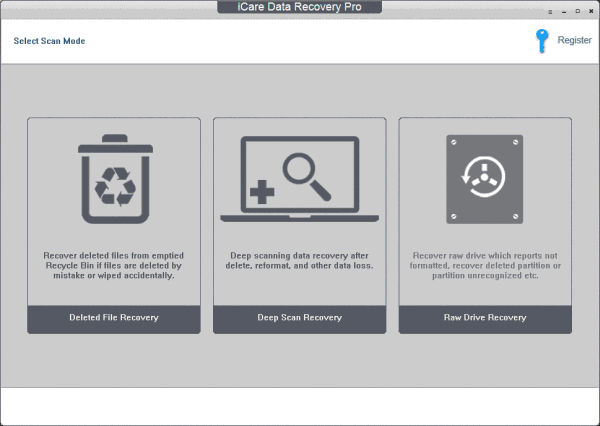 Step2. Choose a proper data recovery mode and select your formatted drive to start a deep scanning there.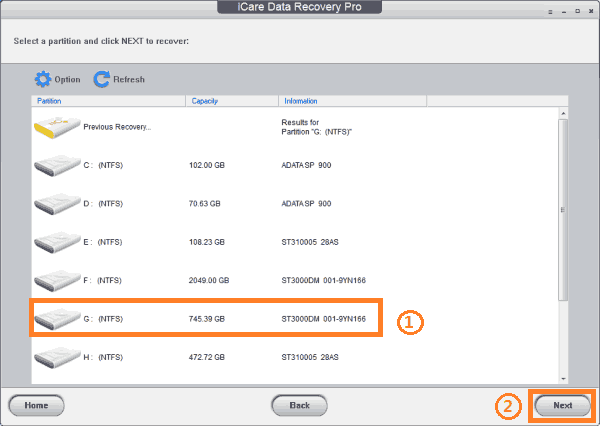 Step3. Preview the scanned files, documents and photos to see whether it detects your desired drive data successfully.
Step4. Recover lost data to another storage device or online storage in case of data recovery failures.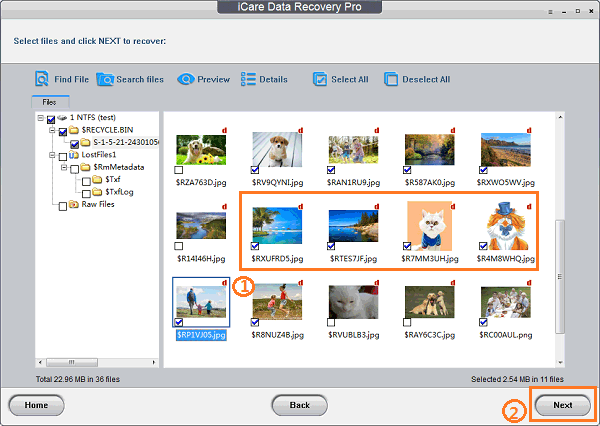 Please Note:
*The overwritten USB hard drive data often also cannot be restored completely after mistaken quick or full format if you keep using it for data storage after the format that brought the formatted data overwritten. Hence, do not rewrite this formatted WD external drive.
*When you are asked to choose a destination device to hold all retrieved files, documents and videos, remember to choose a different storage drive or online storage, not this formatted WD drive, in case of data recovery failures.
*When you have very, very important data stored on the same WD 1TB external drive, go make data backups on several devices and also update them as possible as you can in the future.
WD Formatted Disk Data Recovery Software
Are you still worrying whether you should spend much money in purchasing an activation code of the searched data recovery software that seems to find most of your original WD external hard drive data? Or are you still wondering whether it will surely take all your desired original PDF files, AVI files and more information back? OK! Go stop worrying and wondering! Such things never help resolving your WD USB hard drive file loss troubles after accidental format. Merely go download the free trial version of your selected Western Digital recovery software, scan your formatted external drive deeply with this software and preview the scanned files to see whether it is really workable for your case.
Actually, in these days, in order to let more customers choose their data recovery tools more confidentially, many data recovery designers have offered the free trial versions for their data recovery products and allow any potential user to test and check these tools before any purchase. Hence, you can also make full use of these free trial versions to see whether they are useful for you before you really pay for that data recovery tools.
Please Note:
*No matter which trial versions you do have decided to try, always download and install them on a different computer storage devices in case that your original formatted drive data is really gone permanently.
*Also save or more no new file, document and information on this hard drive formatted by mistake in case of data recovery failures.
Is it safe to format wd hd?
When a WD portable hard drive reports not formatted error and suggests you to format before any use, you are supposed not to perform any quick or full format on this unformatted hard drive. Why? The USB hard drive not formatted error or unformatted error often occurs to people when the drive is virus infected, has RAW file system or gets logical damages and more. But, that doesn't mean that all your left WD drive files are really gone permanently and irrecoverable. Oppositely, they are still stayed inside this not formatted drive and only inaccessible before any format. Hence, if you really cannot afford to lose these original PDF files, photos and more contents, do not formatted this drive to mess everything up and merely run external drive format recovery software to get lost information back before any format. Therefore, remember this idea well and also prepare drive data backups well in the future to avoid such not formatted drive data loss troubles or formatted drive data loss troubles.

Also read -> format recovery software, or formatted hard drive recovery
---
Related Articles