Recover Files from External Drive That was Reformatted after Being Connected to Galaxy S7
External Drive Was Probably Reformatted after Connecting It to Galaxy S7 with a USB OTG Adaptor?
"Hello, everyone there! I really need your helps to make sure whether I am possible to recover information from my reformatted Seagate external hard drive. Honestly, yesterday, I bought a Samsung Galaxy S7 mobile phone with a USB OTG connector that you could hook up a flash drive or external hard drive. Without using it before, I just took a Seagate FreeAgent USB hard drive with some holiday photos and videos and connected it to this Samsung phone to have a try. However, after plunging it well there, it seemed that this new phone finally reformatted my hard drive and all my files were gone. What can I do now to unformat Seagate external drive and take my wanted photos and videos back? Thanks!"
Video - Formatted USB Disk Recovery
Also read: how to recover formatted partition
Hello, friends! Generally speaking, it is not impossible for people to recover data after reformat as long as the reformatted storage device is not rewritten, formatted or damaged since the unwanted or accidental reformat happens. Hence, in your case, no matter whether your Seagate external hard drive is reformatted really, do not add new data, perform another formatting process or do anything else to this drive and merely plunge it to your computer to see whether format recovery software helps take your lost photos and videos back or not. Of course, in the future, in case of the similar USB hard drive data loss troubles caused by accidental format, reformat, delete, shift delete, external drive RAW file system or more, you are also supposed to learn to make drive data backups well all the time.
Restore Files from Reformatted External Hard Drive Step by Step
If your Seagate hard drive could not be accessed well on your PC due to some drive problems, like "drive is not formatted" error, drive RAW format error and logically damaged drive problems, etc, or your drive is really reformatted, do not rush to rewrite it and go run data recovery utilities for data recovery from Western Digital, Seagate, Samsung, Hitachi, etc step by step:

Step1. Download and install data recovery programs to your PC internal hard drive.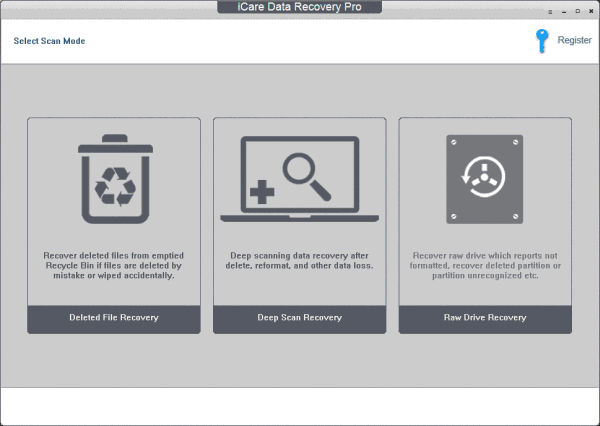 Step2. Start it and choose a practical data recovery mode according to your needs.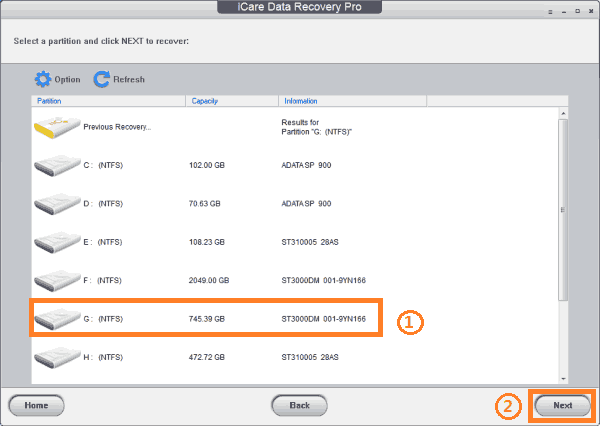 Step3. Scan this Seagate drive and preview the scanned files carefully.
Step4. Save everything restored to a different storage device in case of data recovery failures.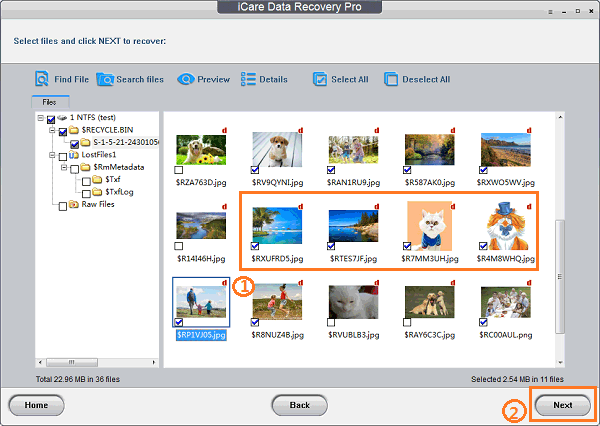 Notes:
*Save nothing else on this "reformatted" USB hard drive before you do have complemented a successful data recovery process.
*Preview the scanned information carefully and see whether it deserves your money.
*Scan your storage device several times with different data recovery modes to recover your lost information back as much as possible.
Read Reformatted USB Hard Drive on Your PC after Removing It out from Your Samsung Phone 
Honestly, from your description, your empty Seagate external hard drive problems could be caused by unsupported file system type problems since the USB OTG adaptor, especially some Samsung ones, always helps read a USB hard drive or flash drive with FAT32 file system type, not the commonly-used NTFS or exFAT, etc on a mobile phone. Hence, do not rush to do anything else to this "reformatted" hard drive and merely plunge it to your PC to see whether it is still reformatted or empty. If not, merely back up all important data on other storage devices and format it into FAT32 file system to see whether this drive could be read well on your Samsung Galaxy s7. But, if this Seagate external hard drive is logically damaged due to your improper connection, you may also not be able to access this drive any longer due to Seagate drive not formatted error message. But, no worry! As long as this drive is not physically damaged, merely go start drive data recovery programs to recover your drive information and restore its common use with simple format.
Read More about USB OTG Connector
The USB OTG adaptor is only a USB connector that can helps people read a USB hard drive or flash drive on mobile phones, tablets, MP3/MP4 players or the like USB electronic devices. However, since the related technologies are not so mature, it also has many limitations. For example, firstly, some USB OTG adaptors do not supports all external drive or flash drive with all file system types, like the above mentioned NTFS or exFAT file system. Hence, always format your drive into FACT32 file system type before you read it on your electronic devices well. And then, since external hard drive also needs electricity support while being read on a mobile phone, a USB OTG with power USB connection could be better for you to read the drive contents smoothly. And more importantly, such USB OTG also needs some professional applications to guide your mobile phone or the like devices to read the inserted external drive or pen drive under Android operating system environment.
Overall, not all mobile phone or Players support such USB OTG connectors. You'd better check more related information well before you decide to purchase or use such connectors in the future.
Recommend: How to recover deleted images from Samsung galaxy phone
---
Related Articles
Data Recovery Software > Howto > Format Recovery > Recover Files from External Drive That Seems Reformatted after Being Connected to Galaxy S7