Recover Files from an Empty WD SATA HDD Partition after a Computer OS Upgrading
Computer WD SATA HHD Partition Is Empty after OS Upgrading. How to Recover Partition Files?
"Hello, I have two WD SATA hard drives used on my Windows 7 computer. One is 1TB and the other is 3TB. Both of them have helped me hold many important computer files. However, about a month ago, my computer seemed to be damaged somehow and always froze frequently. Hence, I searched a lot overt the internet about the similar computer problems and finally decided to upgrade the computer Windows 7 to remove the PC problems. However, I did not know whether I did have done something wrong. After that computer OS upgrading, computer just could not boot up any longer. And then, to let the computer boot up effectively as before, I reinstalled the Windows 7 and got an empty drive partition at last. Do you know what's going on with my WD SATA hard drives? What Can I do to recover data from drive partition right now? Thanks for any advice here!"
Hello, friends! What have you done to this empty WD drive partition after that computer OS upgrading? Have you applied any partition data recovery software to scan that empty partition? And how does that empty partition show on the Disk Management window of your PC? Honestly, in your case, no matter what you have done to this drive partition, merely download and install related data recovery software to scan and recover all possible recoverable drive information back.
Have You Download and Install the OS Updates on the Same WD Drive Partition?
Generally, before any computer OS refreshing, updating or reinstalling, people are often suggested to copy everything important to other one or two storage devices for data backing up so that you do can copy everything original back easily even when you do have done something improper to cause drive data backups, like deleting precious files and folders, formatting drive partitions with important contents and more. However, if you do have no any idea about making drive data backups in advance and finally performed a OS updating or reinstalling, the computer drive data recovery results could be different based on different situations. Have you download and install the OS updates on the same computer WD drive partition? If you do, your original data may be already rewritten and gone permanently. But, if you do save and install everything on a different drive partition, even when you do have been left with an empty partition, you do get chances to take your original drive partition files back with the help of data recovery software. Overall, no matter whether you do have rewrite the same drive partition with your OS updates or not, merely download the related data recovery tool to scan and find your needed partition files back as many as possible.
Please Note:
*If you really delete something important off from that WD drive partition, deleted file recovery software could be your solution to rescue your lost data.
*Of course, if you mistakenly format your drive partition, you also can select related software to recover data from formatted partition.
*No matter which type of data recovery applications you want to try, you are supposed not to overwrite that empty partition in case of worse data loss troubles.
Recover Data from Blank Drive Partition with Partition Recovery Software

No matter why your WD SATA HDD becomes empty, stop saving new files to that partition and go run partition recovery software to scan the partition. And then, check whether your desired original drive documents, videos, audios, mails and more files are recoverable there or not.
Here is the simple tutorial for you to recover files from Western Digital hard drive:
Step1. Download and install the selected partition data recovery software on your PC.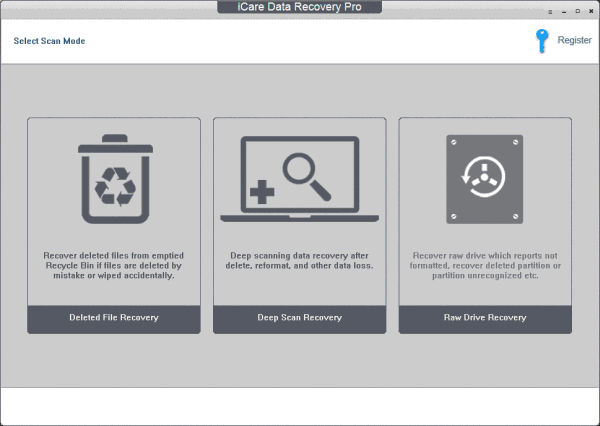 Step2: Run this software there and choose a proper data recovery mode that is related to partition recovery.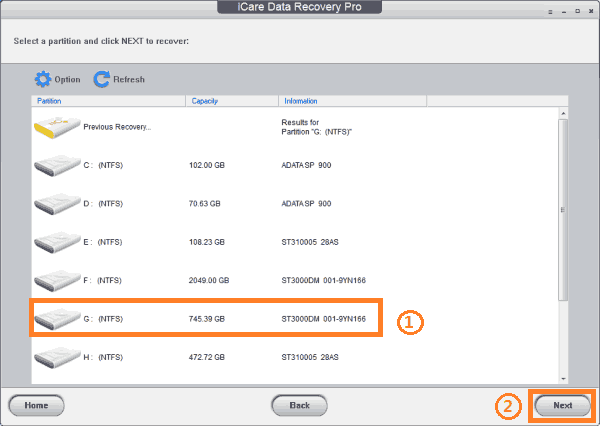 Step3: Scan your empty partition deeply and preview the scanned files carefully.
Step4. Recover and save data from blank drive partition to a different drive or location.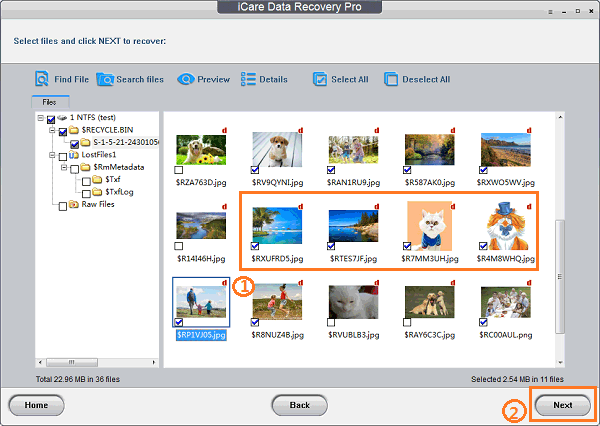 Please Note:
*Do not download and install the data recovery software on your empty drive partition in case of permanent data loss.
*Preview the found files after a long-time scanning performed on your empty partition and select the desired ones out.
*Save the restored partition information on another drive partition, flash drive or storage device in case of data recovery failures.
*Back up everything important on several drives or locations finally.
Is Your WD Drive Partition Blank or Has Unsupported File System?
Honestly, in daily use, computer hard drive partition could become empty since there is a hard drive blank or unsupported file system error, except the common drive formatting, file or folder deleting and more data loss troubles. Have you checked how this empty hard drive partition shows on the Disk Management window of your PC? If it really gets the similar drive error, it often will also be detected as RAW format, not precious NTFS or FAT32 there. It really has a drive RAW file system error there? If so, also do not panic! Your wanted WD HDD partition data is also still possible to be restored back with the help of RAW file system drive recovery software. Overall, no matter what your drive data loss troubles are, always perform a data recovery scanning process on that drive to see whether it is still possible to recover lost data back at the help of data recovery tools. Of course, also choose or pay a data recovery application according to your own needs.
Please Note: Format RAW file system partition to restore its NTFS or FAT32 file system type after successful data recovery processes.

---
Related Articles