Recover Files from 2TB Seagate Hard Drive That Failed and Asked to Format
Seagate Hard Drive Failed and Asked to Format
"Hello, guys! My Seagate hard drive with 2TB capacity has not been used on any computer or machine over six months and seems to get corrupted somehow. Honestly, last Monday, when I inserted it to my Windows 10 laptop, it just suddenly failed anyhow and Windows 10 said not formatted error did you want to format it now. And then, after searching similar Seagate hard drive data loss issues over the internet, I did have came across Windows 10 Seagate hard drive recovery software and was able to see most of my left hard drive files, including some JPEG and Word documents smoothly. However, there were still many videos that could not be played on any computer or machine. Do you get any idea to recover files from failed hard drive? Please help me! Thanks!"
Hello, friends! When computer internal hard drive has failed and kept asking to format, the best advice for you is to stop using this storage device with not formatted error, taking the lost hard drive files with data recovery programs which could be easily found over the internet and fix corrupted hard disk problems with formatting process and other drive diagnosing tools. And, in your case, you'd better go perform another deep scanning process on that failed Seagate drive to take all good original videos back as many as possible or directly go download another Seagate hard drive not formatted recovery utility to have a good try.
Failed Hard Drive Data Recovery Tutorial
Honestly, when being plugged back to a computer or PC, the hard drive not formatted error message does not always mean that your drive with much useful information has already failed seriously. It is also able to be logically damaged and could be fixed with simple formatting process. However, under such similar data loss circumstances, in order not to cause more troublesome problems, people are supposed to firstly retrieve lost data from failed hard drive with hard drive recovery programs and then, perform a quick or full formatting process on the storage device with unformatted error problems.
And here are simple steps for people to do a failed Seagate file recovery:

Step1: Prepare another available hard drive to download and install needed data recovery software on your PC.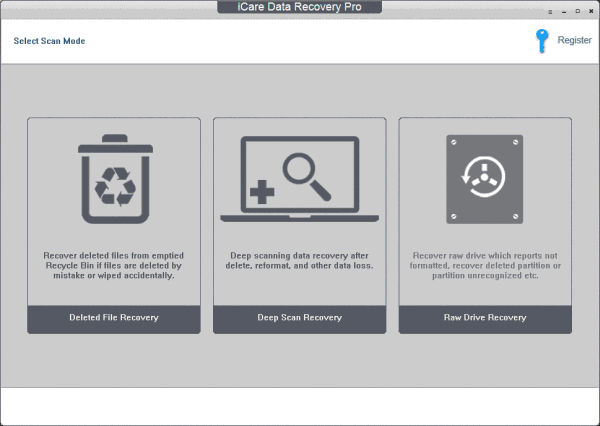 Step2. Select a proper hard drive data recovery mode and start a deep drive scanning process there.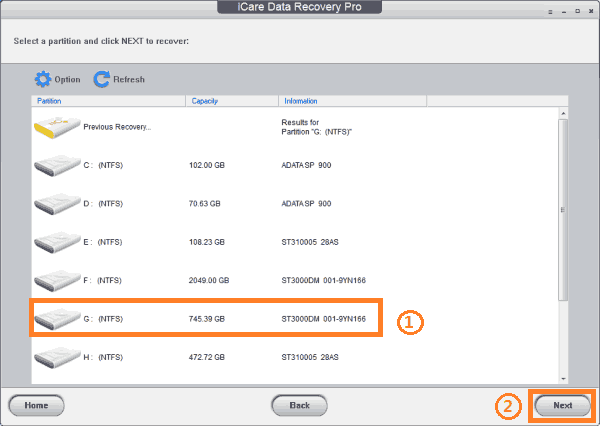 Step3. Click and preview scanned 2TB hard drive files to see whether you need pay for farther data recovery.
Step4. Save all restored Word documents, videos, JPEG and other files to the connected storage device, not this unformatted Seagate drive.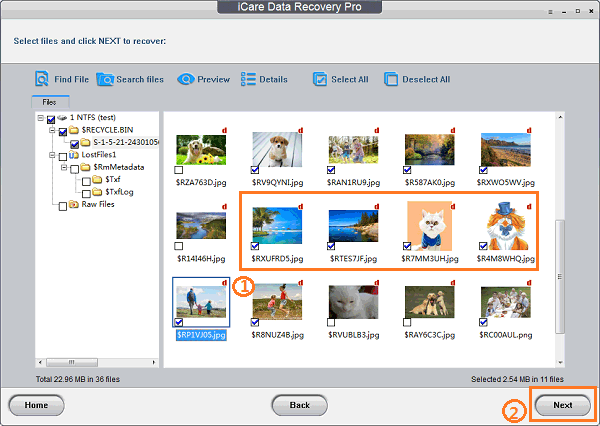 Please Attention:
* No matter whether your 2TB Seagate drive is failed really or not, save no data recovery file or other computer data there before any satisfied data recovery.
*No matter how much money you do have prepared to pay for a data recovery, you are supposed to check the scanned information carefully to see whether the used software is worth trying.
*No matter how much original data you have retrieved, save it all to a different storage device at last.
Your Seagate Videos Are Likely to Get Corrupted before or During Data Loss Process
Have you do checked all your restored Seagate hard disk Word documents and JPEG files carefully after data recovery? Are they really workable and accessible as before? If so, you realty seems to select a reliable hard disk file recovery tool. And, as with your needed original drive videos, you'd better perform another thorough scanning process to see whether you can take these videos back successfully and access them smoothly as before. If not, they may be likely to get corrupted before or during the drive data loss process and often could not be easily rescued back with data recovery software. Merely go search for some video repair tool to take chances.
Read More about Why Your Failed hard Drive Asks to Format
Generally speaking, a Seagate hard drive used on a computer is able to get drive not formatted error or failed drive error due to many reasons, like computer operating system problems, corrupted hard drive problems, unsupported hard drive RAW file system problems, virus attacking problems, unexpected hard drive crashing problems and more. For example, when your computer Windows operating system get deleted or damaged accidentally, no matter which type of storage devices you have tried to use, you often will be asked to format before any access. When your hard drive has crashed due to long time use and gets too many bad sectors or other physical damages, such drive unformatted error problems also occur to you. Of course, sometime, such drive issues are also able to be aroused by virus attack. And from your description, in your case, your not formatted Seagate drive problems are really possible to be caused by long time use. You'd recover your lost drive information back, back it all up well on other devices or locations and send it to drive repairing agencies or shops to see whether it is proper to save important information there in the future.

---
Related Articles