Solution for Recovering files from dynamic disk
Recover Files From Dynamic Disk Operations With iCare Data Recovery
You can recover files from dynamic disk operations with iCare Data Recovery Pro. You don't have to let your advanced system take control when things start to go wrong.  You deserve to maintain order among of all your virtual files and folders and work with a sense of confidence that nothing will be lost.
Steps to Recover Files from dynamic disk

Step1. Download and install the data recovery software on your computer. Run the software and choose a recovery option.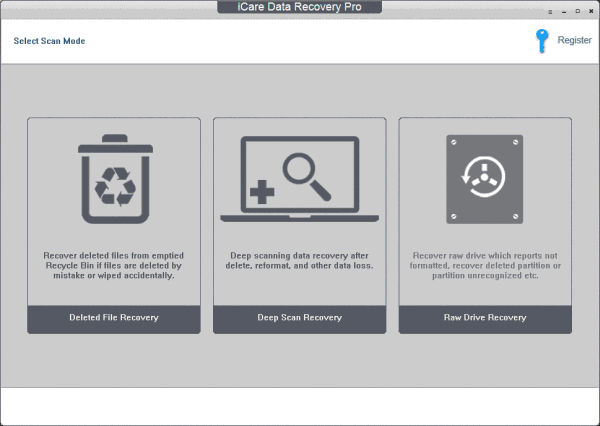 Step2. Choose the drive where data got lost and the software will perform a scan on it. You only need to wait when the software is scanning.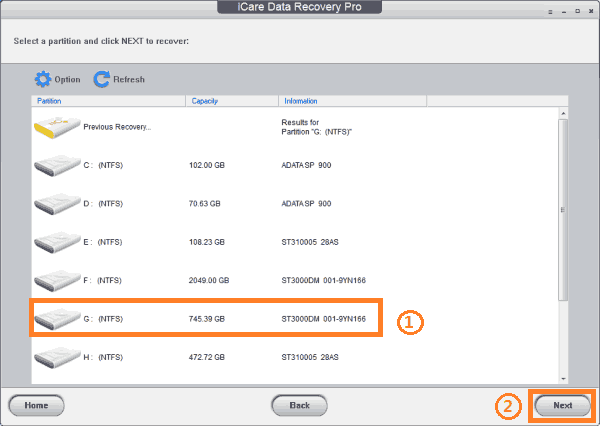 Step3. Preview the files after scanning. Then, choose the files lost from the dynamic disk and save them to another location.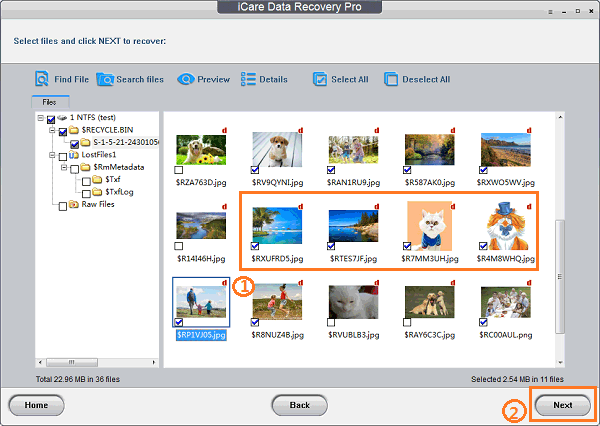 File Recovery when dynamic disk has data loss or disk failure
Raid Supported dynamic disk file recovery
iCare Data Recovery Pro is able to restore files from damaged disk raid (all levels of raid supported like RAID5, RAID0, RAID10). Suffering raid and the most important thing is to keep the dynamic raid disk not touched by new files to prevent file overwritten then you may be able to have the chance of file restore.
Dynamic disk has been formatted by mistake or accident
Whenever encounters data loss problem like reformatted dynamic disk and lost files, you may rely on iCare Data Recovery Pro, the professional unformat tool to help you out of data loss. This software can not only recover files from formatted dynamic disk, but also allows you to recover files after formatting pen drive, external hard drive, hard disk drive, memory card, etc.
Dynamic disk shows RAW
When dynamic disk shows RAW or has raw file system, boot sector might be damaged and iCare Data Recovery is able to help recovering files from raw drive. The data recovery software is able to help recover files from RAW micro SD, external hard drive and USB flash drive, etc.
Deleted partition in dynamic disk recovery
You may misuse the disk management or dos command or other software to mistakenly delete partition in dynamic disk, however files in the lost partition are not really lost but just marked as available place for new files. Once new files are in, your old files will be overwritten. So please do not use the disk after you found your partition has been deleted or lost for some other reason like virus attack and lost partition table, bad MBR...
Recovering files from dyamic disk can be performed by iCare Data Recovery Pro whenever you need file restore and you may not aware the reason of the data loss.
For those who are unfamiliar with the term, dynamic disk, it is actually a quite simple explanation.  A dynamic disk is equipped with more features than a regular disk...Features such as reading (and operating on) volumes, scanning other disks on the network, and managing the disks to create a high performance computer system.
For users who have experienced the ups and downs of a dynamic disk operation, you know that it is easy to lose files somewhere along the line.  There is a lot of communication going on with the components of your computer, and they're bound to malfunction at one point.  There's also the element of human error:  Moving or reformatting partitions early, changing settings in tool box to dangerous levels, or any other human error that resulted in the loss of files or folders while working with a dynamic disk.
iCare Data Recovery Pro takes all of the concern out of the aforementioned issues.  No matter what specifically caused you to need to recover files from dynamic disk; you will find that iCare can help you efficiently resolve your lost file dilemma.  Dynamic disks use volume as measurement of available storage space.  They work with all aspects of your available internal and external drives to maximize functionality and use of computer space.  This type of work requires a user to perform formatting tasks on a variety of hardware.
The assigning of drive letters, management of volume storage units, and the need for multiple hard disk formats are all things that cause the use of a dynamic disk to lead to corrupt or missing files.  In the infancy of this technology, there was little a user could do besides grieve the loss of the files and start from scratch and memory.  iCare Data Recovery Pro has changed that.  Users can now use even the most sophisticated dynamic disks, and perform tasks on their network worry free.  Any files or folders lost because of dynamic disk failure can be easily retrieved with iCare.  Download a free demo now and see how iCare Data Recovery Pro can help you feel more secure.
---
Related Articles