Recover Files Deleted from My Seagate External Hard Drive
Is It Still Possible to Recover Seagate External Hard Drive Files after Deletion?
"Hello, everyone there! Due to a Microsoft update, my files appeared to have been deleted from my Seagate external hard drive. Therefore, in order to rescue my drive data back, I found a data recovery site and also downloaded the recommended external hard disk deleted file recovery software there. However, this software reported it needed more than 12 hours to finish the drive scanning and there were still another 42 hours to go. Will this data recovery software really work for my case? Should I have taken this to a tech support person? I am ruined if I cannot get these deleted files back. Thank you for any suggestion that could help my Seagate external hard drive recovery!"
Hello, friends! Have you asked a tech support person to recover your deleted files back from your Seagate external hard drive yet? Generally, as long as the original storage device, like your Seagate drive is not seriously damaged in advance or rewritten completely by new data, the drive contents, like your desired drive files, often could be easily taken back at the aid of deleted file recovery software. However, from your description, your Seagate USB hard disk seems to have got serious damages, which make your data recovery processes troublesome and difficult.
Your Seagate USB Hard Disk Seems to Get Bad Blocks
You are sure the running external drive deleted file recovery software says your external drive needs more than 42 hours to complete the data recovery scanning processes? If so, your Seagate external drive seems to get serious bad sectors which make the data recovery software takes abnormal time to finish the drive scanning. Why? Much USB hard disk data recovery software is created and developed to help people thoroughly scan a specific external drive and recover all scanned files back to the allocated space. In other words, when your drive is healthy and gets no or very few bad blocks, the software will often help scan your drive from one block to another and show all found original drive files so that you can easily preview them and decide whether they are necessary to be restored at last. However, if your Seagate drive is in bad state and have many bad sectors, the deep scanning processes performed on this external drive will not be smoothly completely from one sector to another, which finally will bring you an abnormal scanning time. What's worse, when your external drive is completely mechanically damaged, the software data recovery scanning processes even can last forever. Therefore, do not panic! And your Seagate drive state may not be as bad as you think. 
Go Recover Data from External Drive with Deleted File Recovery Software

In your case, no matter whether your Seagate USB hard drive gets serious bad sectors or not, you can merely cancel the scanning process several hours latter and go see how much deleted drive files scanned and how many original files are still able to be previewed smoothly there. And then, recover external hard drive all deleted files. Of course, without relying on this data recovery software that has been applied on your PC, you also can go select another data recovery application online to recover deleted files from external HDD on Windows:
Step1. Check your computer configurations well to download a compatible version of your desired deleted file recovery software.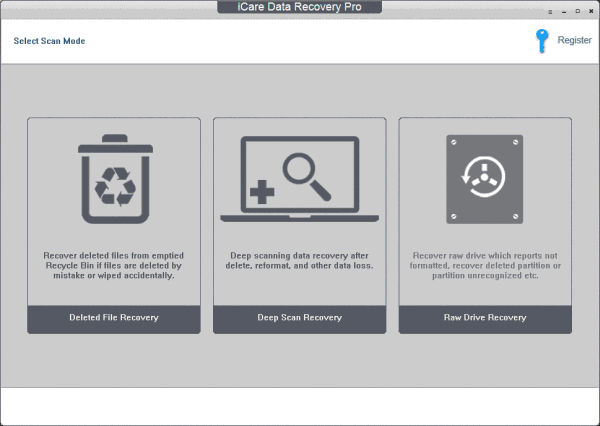 Step2. Choose a practical data recovery mode, like Deleted File Recovery, to scan your Seagate USB hard disk. Be patient when it really needs a long to be completed.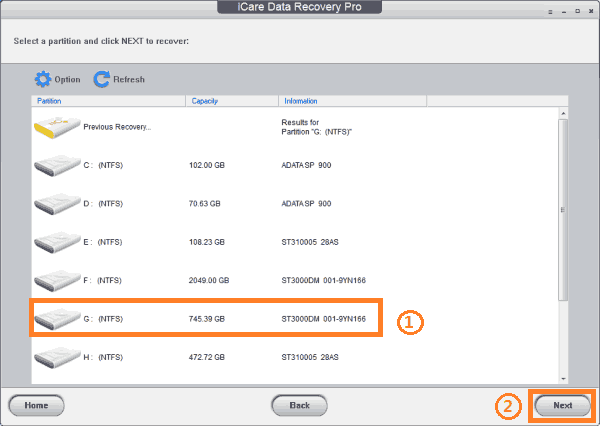 Step3. Preview and recover desired drive files to another storage device at last.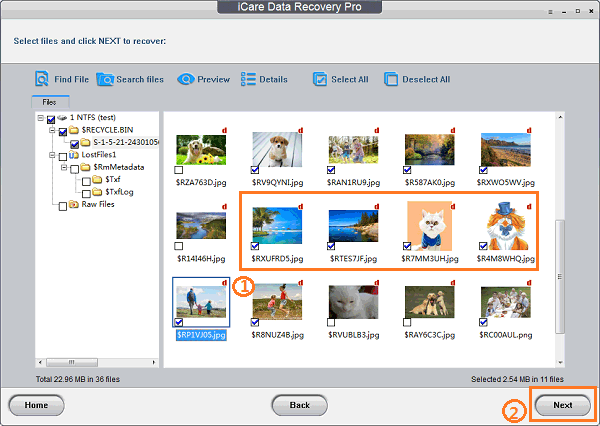 Please Note:
*Always go end the software scanning process when you do think the software may be already scanned all drive good sectors well. Like iCare Data Recovery Pro, you are often suggested to stop the scanning processes after 5 hours and then, go pick all recoverable files to retrieve.
*Always go store retrieved data on a different drive or location to avoid data recovery failures.
*Always move restored data to backup drives or devices well immediately after data recovery.
Test External Hard Drive to See Whether It Still Could Be Used to Store Important Data
Since your Seagate external hard drive seems to get serous bad sectors, you'd better test this drive carefully before it is used to store your crucial computer data. Why? Anything stored on the bad sectors of your external hard drive will never be restored back again even when you do have used the most effective data recovery software or asked the most advanced data recovery companies or agencies. And what you are supposed to is also easy. Merely right click this drive in My Computer and open Tools tab to press Check Now button there. And then, wait till the scanning process is finished. And then, you will know whether your drive still healthy or not. Of course, there are also many applications out there which can help troubleshoot the possible drive problems and shows you the detailed state of your drive. You can also select one to take chances.
Please Note:
*If the drive state is not too bad, or your drive has only got a very small amount of bad sectors, you are able to format this external drive to restore its common uses after data recovery and data backing up.
*Without preparing data backups before drive format, you also can choose format recovery software to rescue lost drive data.
---
Related Articles