How to Recover Files Deleted by Robocopy MIR Command
Last updated on 3/6/2018
Summary
Have you ever been troubling with your lost files and folders which were deleted by robocopy.exe? Don't worry, I will introduce some ways to you to solve your problem, just follow my advice, it will be easy. To quick undelete files, download the following robocopy undelete software for free to start free scanning of lost files.
What robocopy can do to your computer?
Robocopy, or "Robust File Copy", is a command-line directory and/or file replication command. Robocopy can copy your files and make backups for you, which makes your computer work safer. It's a great tool but can also do harm to you. Sometimes, if you want to re-organized your hard drives, you may use Robocopy/MIR command to mirror a whole directory tree to a target to backup your files, but if select wrong target folder, robocopy/MIR may delete some important data which you don't want to delete.
Hello guys, how to recover files accidentally purged by ROBOCOPY +/MIR command? My files were not on the same place and no where to find after the robocopy deleted them. Windows may have deleted them with the robocopy.exe, is there undeleted software for recovering files from destination...
What to do when your important files are deleted by robocopy.exe/MIR command?
When you realized you have deleted your important data using Robocopy/MIR by mistake, and you really want to get your data back, the first thing you need to do is stop your work right now to avoid rewrite your disk and cover your old data.
Then, you need to download a undelete data recovery software to help you, just choose some software which don't carry any plugin, that will be better for your computer, I recommend you iCare Recovery. iCare Recovery is a software which can help you solve kinds of data loss problems, and 100% safe for all device data recovery, make your data always safe with you.
Video Tutorial: how to use iCare Data Recovery for Recovering ROBOCOPY Deleted Files
Steps to recover data deleted by robocopy/MIR command
After installation, you just follow the steps:
Step1.  launch iCare Recovery
Launch the data recover software iCare Recovery, follow instructions to choose the suitable option. You can try deleted files recovery option first, if it doesn't work, then try deep scan recovery option.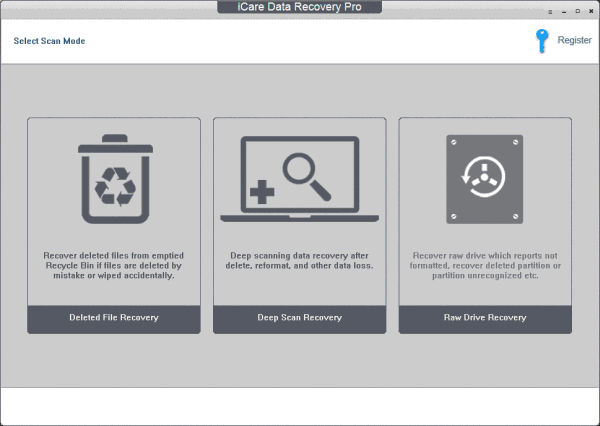 Step2. select the disk you need to recover
Choose the drive disk you want to recover and click NEXT to start recovery process.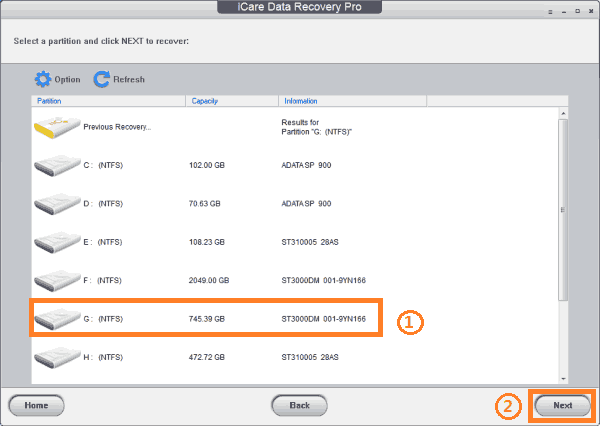 Step3. select data you want to recover
 After scan, you will see a list of all the data you on your drive, you can select them all or just choose some, and click NEXT to go on.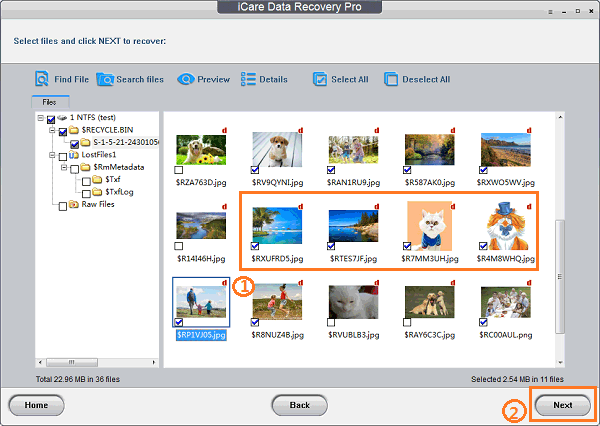 save your data at somewhere safe.
you need to find a safe place to store your vital files, keeping a backup will be much safer.
Besides this, iCare Recovery can also solve many other kinds of data loss problems, including data deleted by mistake, formatted, virus attack, partition deleted,power outage data loss,ect. And it's not only for computer, you can also use on your mobile phone SD card, USB flash drive, digital camera and any other digital device.
A very useful tool, you can just give it a try.
---
Hot Topics