Recover files after formatting - iCare Recovery
Premature Formatting Project Got You Worried?  Find Out How iCare Data Recovery Pro can Help You Recover Files After Format
Do you want to unformat external hard drive, USB flash memory or other storage media to get back lost files?
To recover files after format memory card / stick, hard drive, external disk, flash drive, camera, etc. is as easy as 1-2-3.  Every piece of equipment capable of storing data needs to be formatted – and quite often, reformatted – at one point or another.  For some, it may go without saying that a back up of files is an absolute must before formatting a disk, hard drive or other piece of hardware; but there are others who have stumbled upon this knowledge the hard way:  From experience.
Steps to Recover Files after Formatting

Step1. Download and install the data recovery software on a Windows PC. Then, launch the software and choose a proper recovery option.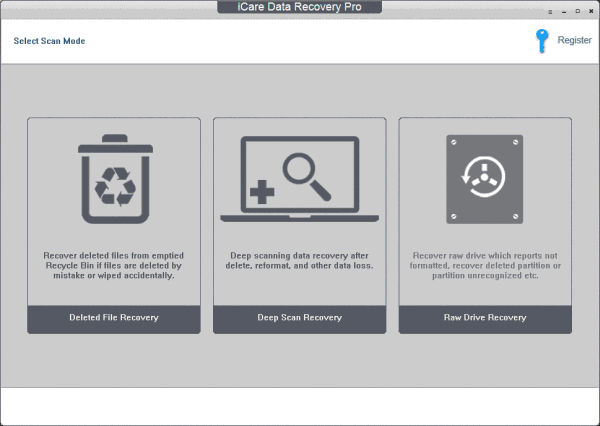 Step2. Choose the formatted drive and then the software will scan it for lost files. You only need to wait when the software is scanning.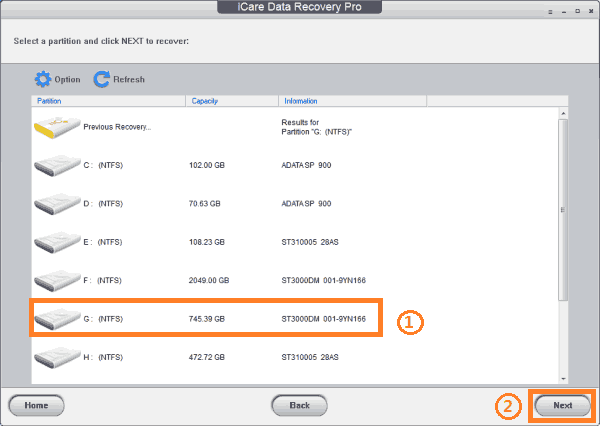 Step3. You can preview the found files after scanning. Then, you can choose the files you need and save them.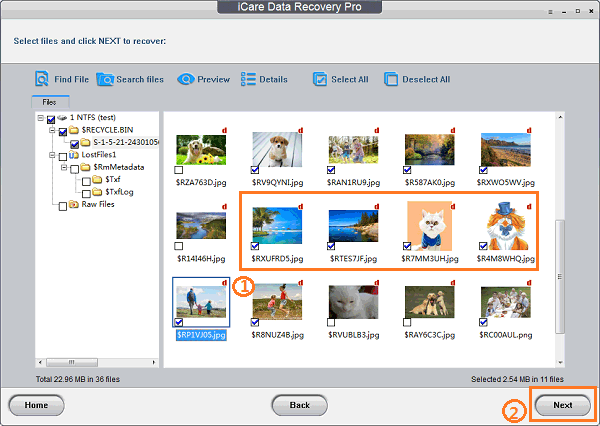 File recovery after format
Experience, however, can be a beautiful thing.  Experience teaches somebody who may have lost hundreds of dollars (or more) worth of data that the investment of $69.95 to have prevented such a devastating tragedy would have been well worth the cost of purchasing iCare Data Recovery Pro. Something good is that this program can let you restore 10 files for free to see whether your lost files can be restored.
Formatting errors are not reserved for the technologically inexperienced; novice computer technicians sometimes make mistakes that seem foolish in hind sight.  The world of computer technology is expanding at an astonishing rate.  Capabilities are becoming more profound, and new information is finding its way into the light as we propel into a new millennium.  Even schooled professionals may come face to face with new technology they find they know little about.
As indicated, experience has proven to be 'not enough' to prevent consumers of all skill levels from potentially losing critical and valuable data due to formatting issues.  If your work and time is valuable to you, you can hardly afford to ignore the possibility of an innocent mistake.  Every day there are hundreds of people who depend on their computer and realize they need to recover files after format.
Aside from human error, your computer may experience formatting issues of its own.  In a case such as this, there is no right move you can make to prevent an error from occurring.  This type of malfunction is generally up to chance, and not preceded by any other warning.  Remember that when you are reformatting a disk, external storage device, or other media-containing hardware, there is a possibility of data becoming corrupt due to mechanical failure, as well as conflicting software or hardware specifications. 
Whether you need to recover files after format due to human error or technical difficulty, iCare Data Recovery will provide you with an efficient and effective method of retrieving files and data after reformatting phone memory card (retrieve images deleted from SD card due to formatting, recover CF card files and restore XD card data) and your hard drive or other data storage hardware.  It doesn't have to be hard to recover files after format, and with the technology available to you at the click of a button, there's no reason for it to be.
How to Recover Data from Hard Disk after Format in Windows 7?
With iCare Data Recovery, you can restore data from hard disk drive in Windows 7 after formatting or reformatting. This software works on all brands of hard disk including Seagate, Samsung, WD, and more.
---
Related Articles