Recover Deleted Photos from Samsung S4 Mini
Quick fix -> samsung galaxy data recovery free or how to retrieve photos from Samsung gallery
Only Have 32GB Micro SD Card Used Inside My Samsung S4 Mini. How to Recover Deleted Photos?
"Hello, everyone there! I purchased my Samsung S4 mini last year and bought a 32GB Micro SD card to store all taken phone photos, videos and some useful messages. And both of these mobile phone and inner memory card worked fine and got no problem. However, yesterday, when selected several folders with precious photos, I just accidentally pressed Delete option instead of pressing the Bluetooth. And then, all these photos folders were deleted off from my Samsung S4 mini memory card by mistake. But, I was realty looking forward to recovering them all back. What can I do now to undelete pictures from Samsung phone memory card? In fact, after downloading and trying memory card photo recovery software after that accidental deletion, my Windows 7 notebook did not see my mobile phone, which has been connected to this computer with a USB cable, as a storage device to scan. Do you have any idea to help me out? Thank you in advance!"
Hello, friends! Go try to connect this Samsung S4 mini mobile phone Micro SD card to your Windows 7 notebook with a card reader to take chances. Moreover, if possible, also plug this card reader with your phone Micro SD card inserted through a different computer USB port. And then, check whether your Samsung phone memory card has been detected as a storage device to scan yet. If it shows well there, go continue running that deleted file recovery software to take your precious mobile phone pictures back. Of course, if it doesn't work as well as you wish, also search another reliable one instead.
Your Deleted Samsung Phone Micro SD Card Pictures Are Not Lost Yet
Fortunately, after deleting important mobile phone memory card photos, videos, messages, mails, audios and more contents due to human errors or other expected causes, the original Samsung S4 mini Micro SD card information will not be destroyed and is still stored well on your phone memory card instead. Moreover, as long as it is not completely overwritten by newly taken photos, saving messages and files, it will still be left on your phone storage card and marked as invisible till you run deleted file recovery programs to get your desired original data back. Hence, after your accidental deleting process, your phone memory card data loss trouble is not as bad as you think. Merely leave this 32GB Micro SD card alone to keep it away from new information and go try deleted memory card data loss tools to see whether your desired Samsung S4 Mini photos are all recoverable.
Please Note: In case of rewriting this Micro SD card with deleted photo loss issues, go extract it out from this Samsung mobile phone at first.
Simple Guide to Recover Deleted Samsung Phone Memory Card Photos
Unlike storing everything precious on the Samsung mobile phone internal memory or inner SIM memory card, after purposed or accidental deletion, people often are possible to recover the deleted mobile phone photos files from the inner used memory card directly with the help of memory card data recovery software. Hence, in your case, also go recover photos from Samsung S4 Micro SD card with data recovery software.
And here is the simple guidance for you after undelete software download for Samsung S4 mini phone deleted files recovery with ease:

Step1. Run phone memory card deleted file recovery software on your computer partitions and connect your Samsung phone Micro SD card to the same notebook.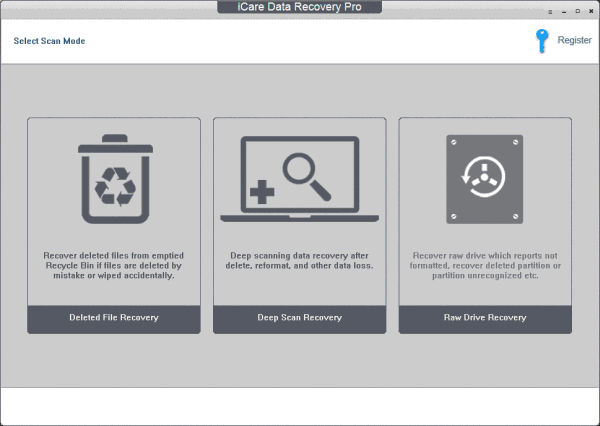 Step2. Select a wanted data recovery mode, which could be related to delete file recovery, and highlight your Micro SD card out from other computer storage devices.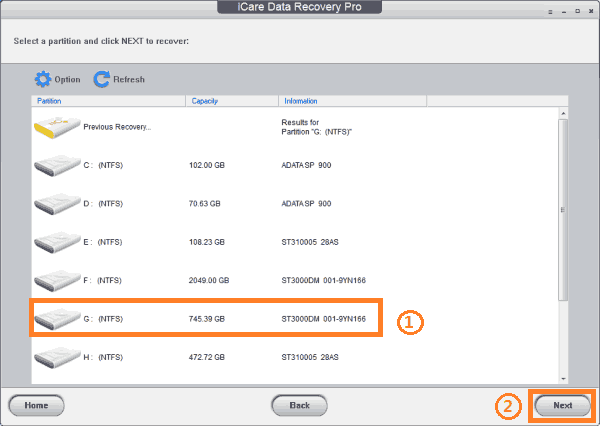 Step3. Scan this Samsung phone memory card carefully and preview found phone pictures.
Step4. Retrieve all wanted pictures and files to computer drives or partitions, not this phone memory card, in case of data recovery failures.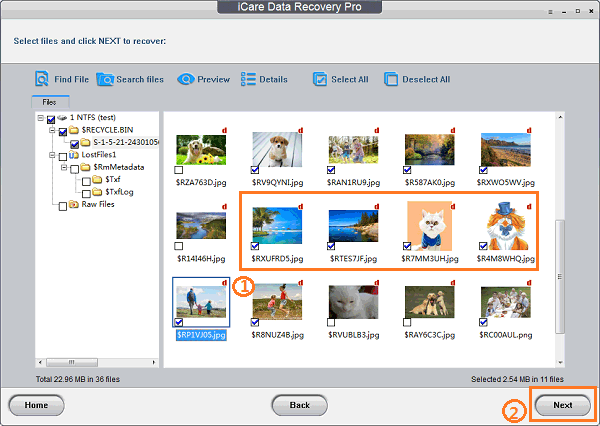 Notes and Tips:
*You'd better preview all found pictures one by one to make sure that most or all of your wanted Samsung phone photos are detected and recoverable.
*You'd better pay for a data recovery tool when you do have found that most of your original phone memory card contents are previewed well and recoverable at least.  
*You'd better save two or more copies of your important Samsung S4 mini data on different storage devices in the future.
Data Recovery from Samsung S4 Mini Memory Card
Need know more data recovery information from Samsung S4 mini memory card in case that your Samsung phone Micro SD card data will be lost somehow in the future? OK! In daily use, except accidental deletion, people are also possible to lose their very precious phone memory card data due to many reasons, like RAW format Micro SD card, unformatted or not formatted Micro SD card, virus-attacked Micro SD card, logically damaged Micro SD card or unrecognizable Micro SD card and more. However, no matter which one behind your phone memory card data loss trouble is, you are possible to get your deleted or lost data back with the help of phone memory card data recovery software. For example, when your Samsung mobile phone requires formatting process due to RAW file system errors, in order to take the original phone memory card contents back as many as possible, you are supposed to perform RAW file system memory card recovery on your mobile phone Micro SD card before you format this memory card to convert RAW to FAT32.
---
Related Articles