Recover Deleted Files That Was Removed by Installing and Uninstalling Software
Files and Folders Was Removed without Notice by Software
"Hello, everyone there! My office Windows XP computer hard drive has been partitioned into five drives: Local Disk C, D, E, F and G. And, yesterday, while installing, testing and uninstalling some unfamiliar programs downloaded over the internet, I was also editing some Word documents stored on my Local Disk E. However, about twenty minutes latter, when I did have finished all my business documents, I just found all the E partition data, including hundreds of Word documents, Excel files, pictures and other files, was all removed and also found nowhere. The PC Recycle Bin was completely empty. Do you know why my data inside this Local Disk E gets removed? What can I do now to recover files from this computer partition? Such missing files could be restored by data recovery programs found over the internet? Please help me fix this problem. Thank you very much in advance!"
Hello, friends! Have you tried to delete something unwanted while editing your Word documents and installing/testing/uninstalling these newly downloaded programs? If you do, you may unintentionally delete your computer E partition data eventually. It is not able to undelete files from recycle bin if they got deleted after installing or uninstalling software. And in such case, in order to recover these disappeared PC documents, photos and more contents, you are supposed to try some deleted file recovery tool to take chances. Of course, from your description, such computer local disk data missing problems also could be caused by these unfamiliar installing programs which could bring your vicious virus to delete your partition data or potentially change your PC settings to make your data removed unexpectedly at last. However, no matter which one of the above two reasons are more possible for you, go try data recovery software to scan your computer partition with removed file loss troubles and see how much of your lost data could be restored.
Save No New Data on Computer Local Disk E after Files Deleted by Installing and Uninstalling Software
No matter whether such computer partition file loss troubles caused by your unintentional deleting or unexpected software resetting, your partition data seems to be lost already. Hence, in case of causing permanent data loss, you are supposed not to write or save anything else on this Local Disk E before you take your wanted computer Word documents, Excel files, pictures, and other files back with success. So, from now on, merely ignore it and save all your downloaded data recovery software, games, newly made documents, videos and the like computer information on your rest partitions, like partition C, D, F and G, etc. If possible, you'd better also back up all important partition data well on external drives or devices.  
Start Computer Partition Recovery Software to Rescue Removed Partition File and Folders
When computer partition files and folder has disappeared or removed unexpectedly, it doesn't mean that all your entire partition files are already destroyed and gone forever. They may also be stored well there, especially after unintentionally partition data deleting or formatting processes. Hence, do not feel frustrating too early and go start computer partition recovery software to rescue your missing documents, videos, images, games, software and more original files and folders back.
And here are simple steps for you to retrieve your disappeared partition data back:

Step1. Download and launch data recovery software on your external drive or other local disks.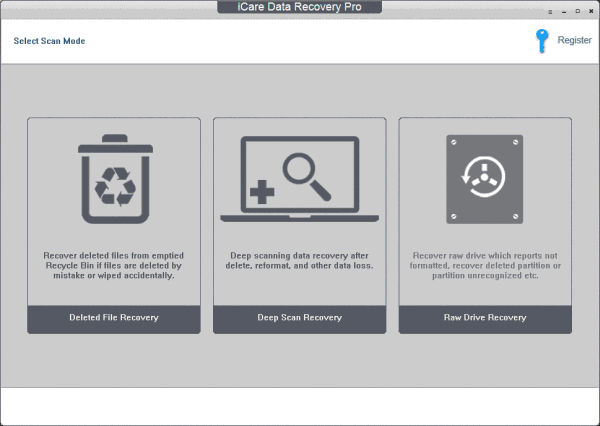 Step2. Open this software and follow its guidance to select a proper data recovery mode.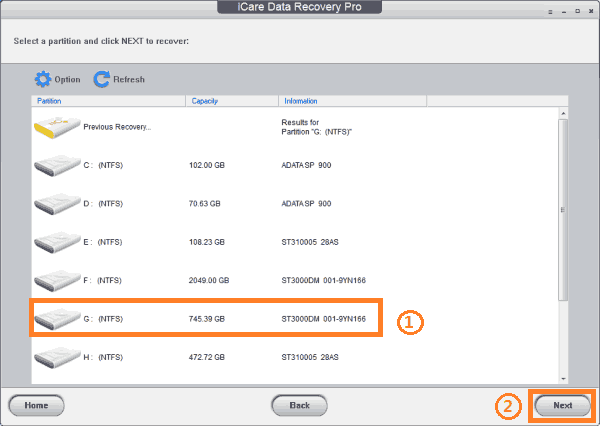 Step3. Scan your E partition and preview the scanned information carefully.
Step4. Retrieve missing file to a different storage device, not this local disk E, in case of data recovery failures.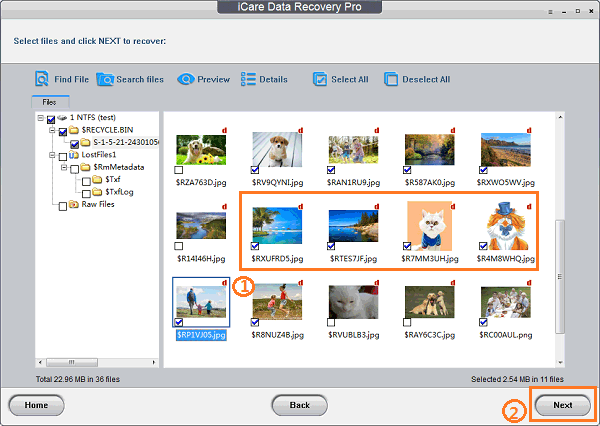 Please Note:
*In your case, you'd perform a deep scan on your E partition to find all possible missing files as many as possible.
*Preview the scanned documents carefully and see whether you do need several scanning process to recover much more lost important data.
*Select a different path to save the restored original partition information at last to avoid data recovery failures.
*As with partition data loss troubles caused by accidental format, format recovery utilities could be your chances to rescue lost data back.
Never Install Any Unsafe or Unfamiliar Program on Your Computer Randomly
Honestly, in your case, if you are sure that you do have not performed a deleting or formatting process on this local disk E, your partition data missing problems are absolutely possible to be caused by your installing unfamiliar programs. Do you still remember where have you downloaded these unfamiliar programs? Are they all completely safe? Have you tried to perform an antivirus scan to check these programs after downloading them all to your PC? In fact, unsafe programs sometimes can not only bring you vicious viruses and also are possible to change your computer settings, like deleting some partition files or changing some documents, without any sign. Hence, if you don't want to be stuck in such computer problems, you'd better learn lessons not to install any unsafe or unfamiliar program on your PC randomly any longer.
Check Every Option or Pop-up Message Carefully while Installing New Application There
For some causes, if you do have to install some unfamiliar or unsafe programs, games or tools on your computer for latter use, while installing, hope you can pay all your attentions to check all the listed options and Pop-up messages to make sure that they will not change any of your PC settings. Why? Many programs, games or tools online, in order to advertise their other products, make it run more smoothly or let you purchase its paid version latter, etc, will give you options or pop-up messages to ask you whether allow them to change your PC setting at first. Of course, some bad programs or tools also are possible to do all of them without any sign or message. But, no matter whether you do have encountered such bad ones, you are supposed to check all the listed or popped out options and messages carefully at least.
Free download the software now! This software does not only support to recover files removed by reintstalling software, it also support to recover shift deleted files in Windows 7, 8, 10, XP and Vista.

---
Last updated on Aug 30, 2021
Related Articles
Data Recovery Software > Howto > Recover Deleted Files That Was Removed by Installing and Uninstalling Software