Recover Deleted Files Photos and Videos from Nokia C3
Need Help to Recover Photos, Music, Videos and Files Deleted from Nokia C3?
"Hello, there! I have a Nokia C3 mobile phone and stored hundreds of music, photos, videos and other files inside this mobile phone. However, recently, my friend accidentally deletes several folders that have held these very important contents and let me feel really frustrating. Do you have any idea to help me recover deleted files from mobile phone? Is it possible to undelete mobile phone files? Please help me. Thank you in advance!"
Hello, friends! Generally, if you do have saved these deleted photos, music, videos and files on the Nokia phone SIM card or phone internal memory, you seems to get no chance to take them all back with success. However, if you do have stored at least a copy of them well on the phone memory card, like the commonly-used SD card, Micro SD card, CF card, SDXC card or SDHC card, you do have a high chance to recover deleted files from memory card for Nokia C3 with the help of memory card data recovery software.
Want to Take Deleted Data Back from Phone Internal Memory, SIM Card or Phone Memory Card?
Before you immediately download and run deleted file recovery software to cope with your phone data loss troubles, you are supposed to figure our where you do have saved these deleted mobile phone photos, music, videos and more information. Have you stored them well on the phone internal memory, SIM card or the inserted memory card? In fact, in daily use, when you do have hold them all on the phone internal memory and SIM card, not the phone memory card, after mistaken delete or shift delete, your left information often will be erased and destroyed immediately. However, if you do have left them all on the phone memory card in advance, even after any unexpected deleting or formatting processes, your desired phone information often will not be wiped out immediately and only becomes invisible there somehow. As long as it is not completely rewritten by something else, you are absolutely possible to take it all back from that mobile phone memory card with deleted memory card data recovery software. Hence, hope you do have saved at least one copy of your wanted information on the inserted phone memory card.
Please Note: If you want to get the files deleted back as many as possible, also extract that Nokia phone memory card out and keep it away from any new photo, song, video, message and contact, etc.
Retrieve Deleted Files from Phone Memory Card with Memory Card Data Recovery Software
You are sure you do have saved one copy of these deleted contents on the phone memory card, like SD cards or Micro SD cards? If so, congratulations! You have a high chance to retrieve these lost Nokia C3 mobile phone audios, videos, documents and more. And what you are supposed to do now is to stop rewriting new information on this Nokia phone storage card and select proper memory card photo recovery software to go on. Always chose a paid or free photo recovery tool according to your own conditions.
Here is the simple tutorial for you to undelete pictures off from phone memory card:

Step1. Insert phone memory card to your PC and download data recovery software to PC internal hard drive partition.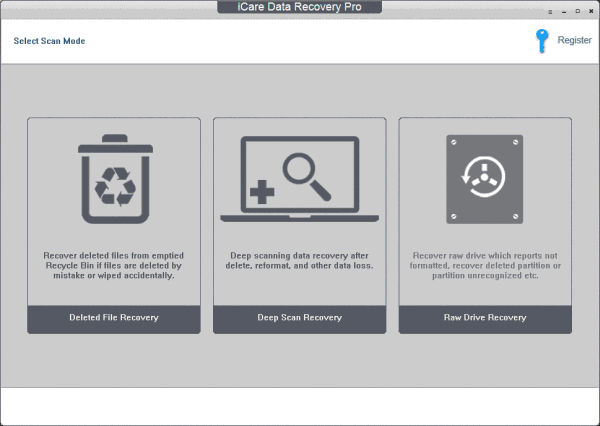 Step2. Install and run data recovery software to choose a practical data recovery mode from all listed ones on its main screen.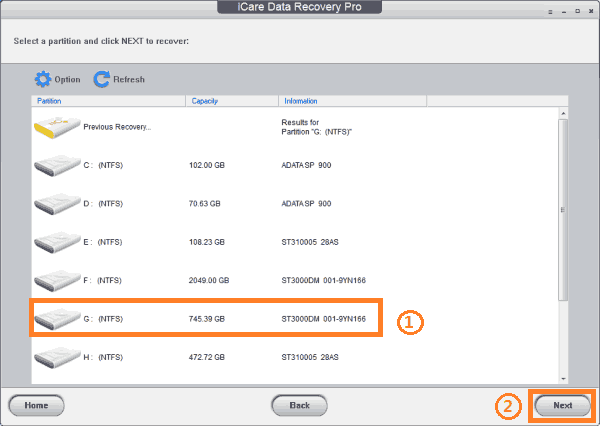 Step3. Start a deep Scanning process on your Nokia Phone memory card and preview scanned photos, files and documents.
Step4. Prepare another storage device with enough free space to hold all restored Nokia C3 mobile phone data.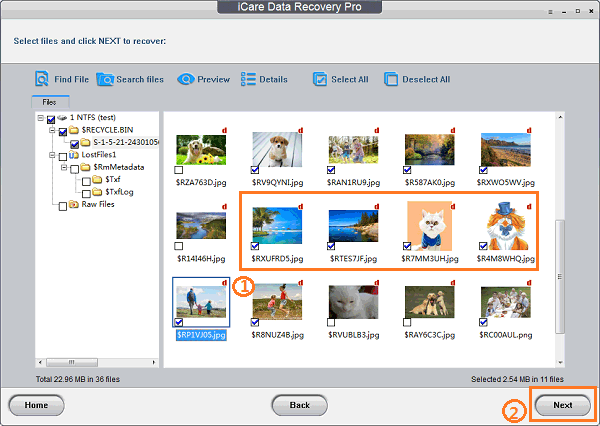 Please Note:
*Select data recovery modes according to your own situations. In your case, some data recovery modes related to deleted file recovery could be your choice.
*Save all restored mobile phone data to a different storage device or online storage in case of data recovery failures.
*You'd better think twice before you pay for data recovery software to get your deleted phone information back. Always check the memory card scanning results well at first.
*Learn to save very precious Nokia C3 phone data on the inner used memory card and also prepare phone data backups on flash drives, external drives or more storage devices.
Is It Possible to Recover Deleted Data from Android Mobile Phone?
When something crucial is really deleted off from Nokia C3 mobile phone, it is really possible to take these deleted files back phone memory card at the aid of phone memory card data recovery software. But, still want to know whether such phone memory card or SD card data recovery software helps retrieve data back from android mobile phone? OK! Do not worry! Like the Nokia C3 mobile phone deleted video music file loss trouble, as long as you do have saved the data deleted on your on phone memory card well, you are able to get them back with android phone memory card recovery software. Moreover, in actual cases, not only such deleted mobile phone memory card data loss troubles and other phone memory card data loss issues, like formatted phone SD card file loss troubles, RAW format phone Micro SD card photo loss issues, unformatted mobile phone CF card video loss troubles and more, such data recovery software also is still helpful. Hence, no matter what happens again in the future, let such software to scan your phone storage card and see whether it helps before you have to give up at last. 

---
Related Articles
Data Recovery Software > Howto > Recover Deleted Files Photos and Videos from Nokia C3