How to Recover Deleted Files on Thumb Drive
I Accidentally Deleted Files and Folders from Thumb Drive. How to Undelete Them?
"Hello! Is there any way to recover files deleted from thumb drive? About ten school article files have been saved on the thumb drive that I have borrowed from my best friend. However, when editing them to complement a presentation, I just accidentally choose Yes option and rush to delete nearly five files still stored on this thumb drive. What can be done now to undelete these thumb drive files? I really need them back to finish my school task. Thank you in advance for any suggestion here."
"Hello, experts! Last Wednesday, my friend deleted a folder stored inside my 64GB USB flash drive and wiped nearly hundreds of my holiday photos inside. He said he just wondered to delete some terrible photos to create more space for the future use. But, he never thought he would choose the wrong folder. Is it still possible for us to recover data deleted from flash drive? Please, help us!"
Hello, we know how depressing you feel when you realize you do have deleted pretty important files off from thumb drive without data backups left on any other storage device. However, no matter how bad it is for you, do not rush to give up your data stored inside or randomly grasp any unfamiliar data recovery solution. Without right guide of USB flash drive deleted file recovery, you even can lose more desired original data permanently. Needlessly to say you can recover them back with success. Hence, keep on reading this article to know what is right for you recover permanently deleted files from flash drive.
Perform Deep Scan to Recover Files Deleted from Thumb Drive by Mistake
Precious business or personal photos are deleted from flash drive accidentally? Useful documents or videos are shift deleted off from thumb drive by mistake? Or stored songs or mails are deleted off from pen drive and also emptying PC Recycle Bin? OK! No worry! Make sure this flash drive is away from any farther operations, like rewriting, formatting, formatting or the likes, and plunge it to your PC. And then, download and launch deleted flash drive file recovery software to rescue your desired data back after mistaken deletion or shift deletion. The software is able to work on all kinds of USB flash drive for deleted file recovery on Windows including Windows XP, Vista, 7, 8, and 10.
Here is the deleted data recovery tutorial for you:

Step1. Click the desktop icon of your installed data recovery software and open its main screen to pick a proper data recovery mode.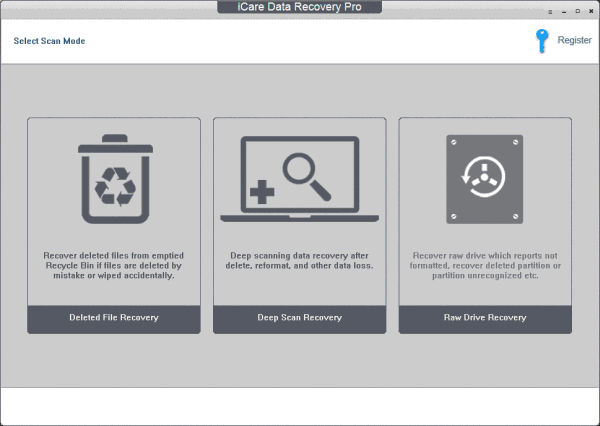 Step2. Choose the thumb drive with files deleted and start to scan it thoroughly.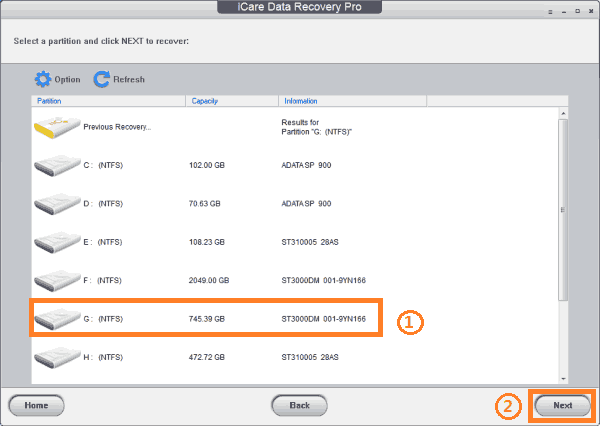 Step3. Preview images and files when the scanning process is over. Also mark the recoverable ones out.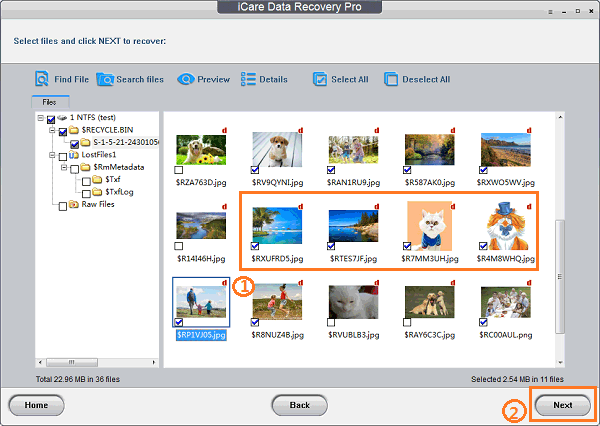 Step4. Recover desired photos, files, songs, films and more stuffs to attached external drives or devices instead of the original USB drive.
Please Note:
* No matter whether you do have extra external drive or storage device, you'd better save no restored data on this original thumb drive in case of permanent data loss problems. Go try move the restored data to local partitions.
* No matter whether you do have ever created flash drive data backups elsewhere before, you'd better prepare data backups on different drives or locations from now on.
*No matter whether you do have run a delete file recovery tool before, you'd better choose and pay a proper one over the internet after checking the data recovery scanning results.
Schedule Data Backups to Avoid Data Loss Troubles caused by Mistaken Deletion or Format
In fact, in most USB flash drive data loss cases, before really adopting data recovery software to scan a thumb drive for rescuing lost data, there is indeed a easier solution to get everything original back. Want to know what is that? It is merely the USB flash drive data backups stored elsewhere. When something important is deleted or lost off from USB drive, merely copy everything stored back there. Hence, in the future, always make data backups on different drives or devices to avoid data loss troubles. In fact, when you do have a data backup program installed on your PC, What you are supposed to do is only to schedule a data backup there. Therefore, from now on, remember to create flash drive data backups as possible as you can.
Send Flash Drive to Data Recovery Agencies for Help
Up to now, you've tried nearly all searched data recovery software and find your desired deleted files are still not recovered successfully or your USB drive with deleted data loss troubles is inaccessible now anyhow now? OK! You can bring your flash drive to data recovery agencies and they will test your device to see whether your flash drive data is still recoverable and how much it will cost to take all your wanted data back. Merely weigh all elements and see whether it is necessary for you to pay for the data recovery services.

---
Related Articles